ZEPH STRIPS ARE NATURAL SUPPLEMENTS THAT

INCREASE PRODUCTIVITY AND IMPROVE PHYSICAL AND MENTAL PERFORMANCE IMMEDIATELY.
Avoid the feeling of
tiredness and anxious symptoms
Zeph Strips are made by natural vitamins for people who needs better performance during the day
THE DAILY SECRET TO A
HEALTHY MIND AND BODY
Strips combine nature & science for exclusive and unparalleled formulas
Our formulas bring the perfect combination of vitamins and natural substances that replenish precisely what the body needs.
We have an innovative technology that takes just thirty seconds to dissolve under the tongue, releasing the effects that you need immediately.
Our formulas are 100% absorbed in the mouth without the need of water, making them the best option for people with swallowing disorders.
Zeph packaging has an excellent design, providing a positive experience compared to traditional medicines.
Effective vitamins supplements

for your hurry day
Boost your day like them!
Verified people who already use Zeph Strips
Daniel
June 21, 2022
I have been using supplement capsules for years and decided to give these strips a try. They are awesome. No need to have a bottle of water, just slip it under your tongue and you are good to go. I've been using the Energy and Focus strips and have noticed great improvement, peace of mind as they are all natural ingredients, and most important, they have a nice taste. Definitely worth it.
K. Barnes
October 30, 2022
I got these for my son to help with school. He is an adult getting his GED via fast track (tests) to start college immediately after. These strips did help him to focus and worked within hours of taking. He stated they are amazingly strong and effective. He was able to concentrate/zoom in on the class/study material. I will buy again.
Kayla
March 22, 2023
The first time I tried this, I was so not sure how I felt about it. But I just purchased my second box so I guess I can say I like it. I definitely noticed a difference from using it to the time not using it after I ran out.It does indeed give me a focus boost. It's not like this "omg wow I could write a 5 page paper" focus, but it keeps me on task noticeably better than not utilizing it. So, I bought it again. Because it helps.

Glenda
November 5, 2022
I have difficulty falling asleep and have tried to avoid any help with my sleeplessness by using drugs or otc sleep aids.I finally decided to try something and chose Zeph to see if it could possibly work for me.It did and I have had great results. Would recommend.
Felipe
July 7, 2022
I really liked the quick response that these vitamins gave me, in a few days I already feel the expected result, I recommend it and I will continue using it.
Bianca
June 9, 2022
I have used it for a week and it is incredible efficient . It improved my focus and boosted my energy. I will definitely buy it again.
REVOLUTIONIZING THE WAY YOU
CONSUME VITAMINS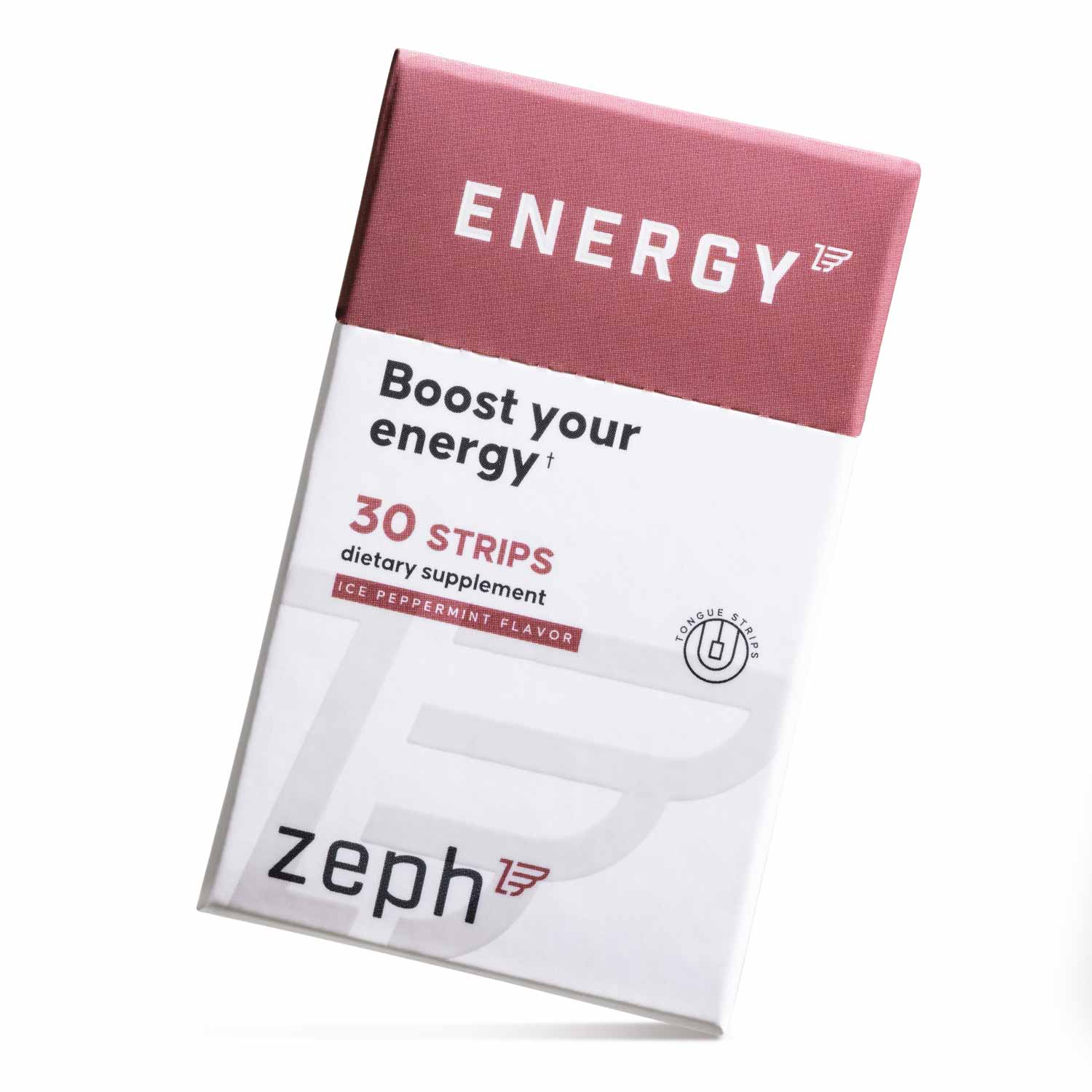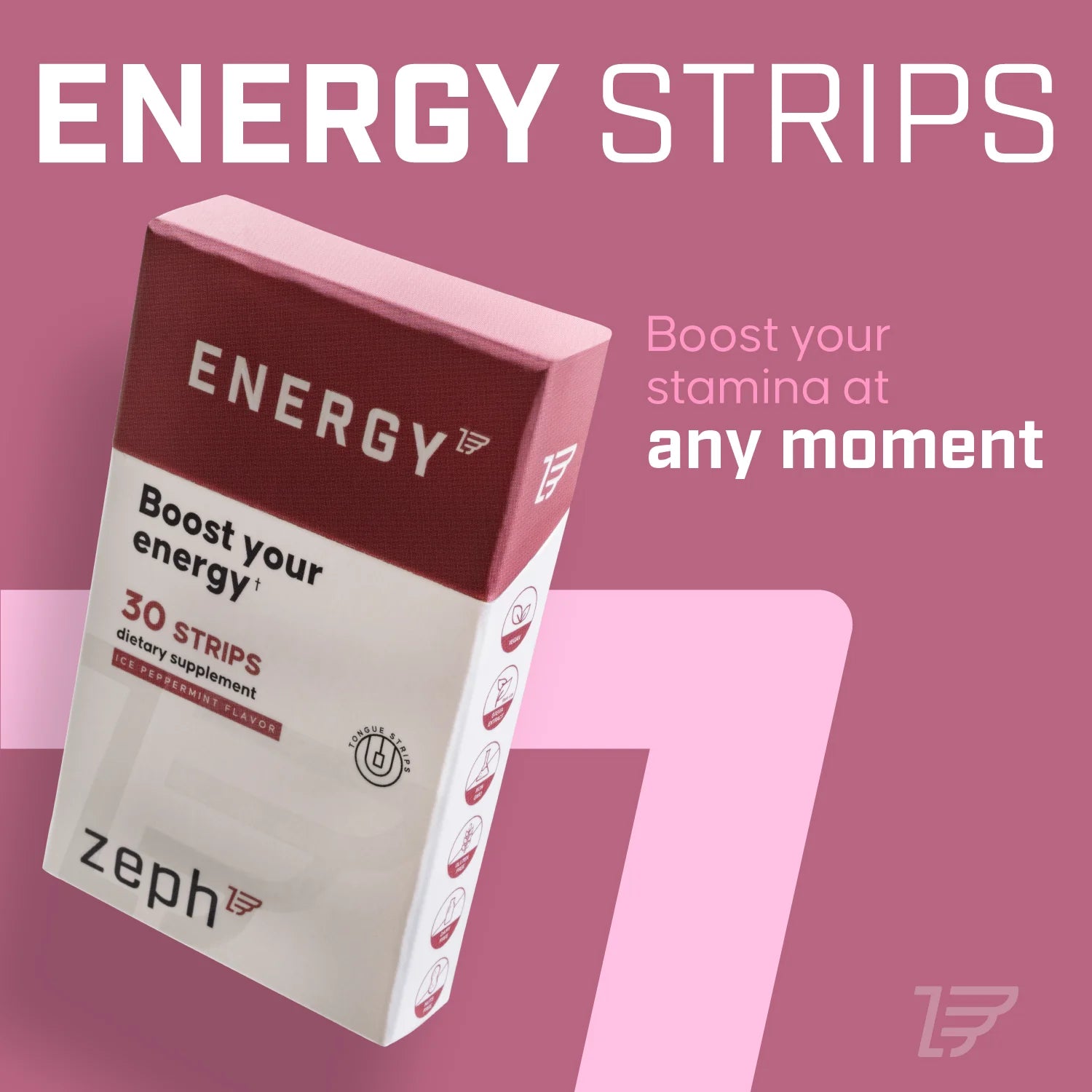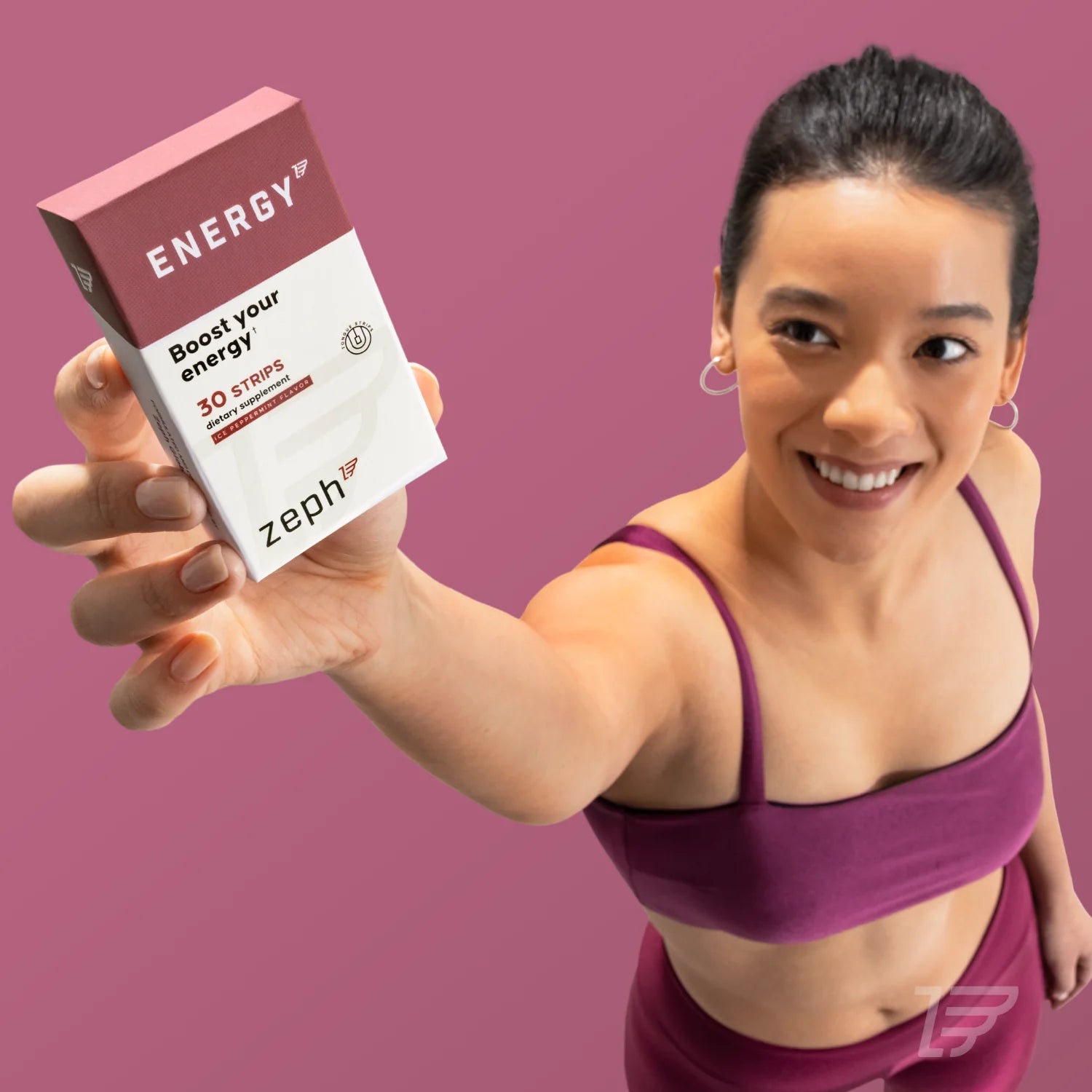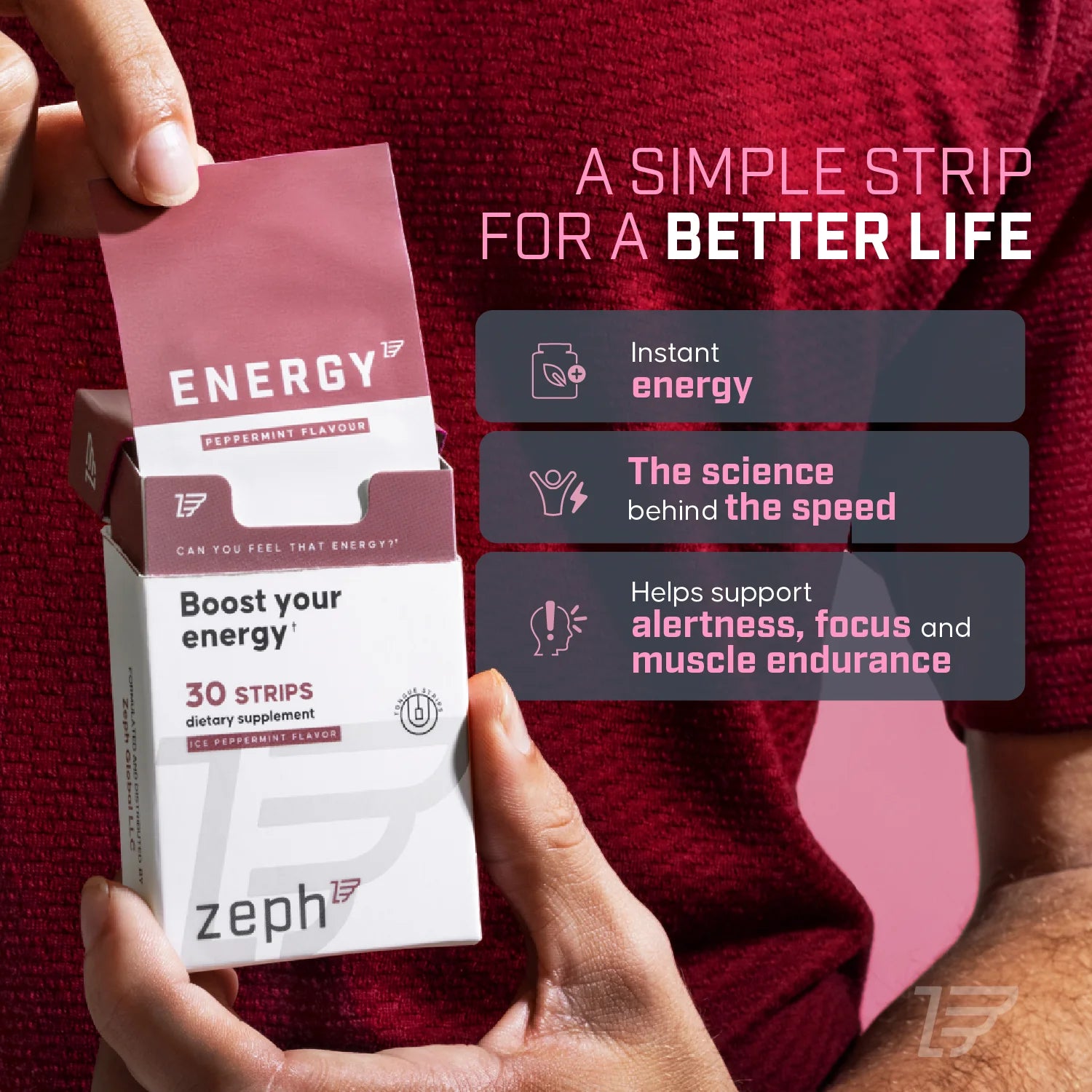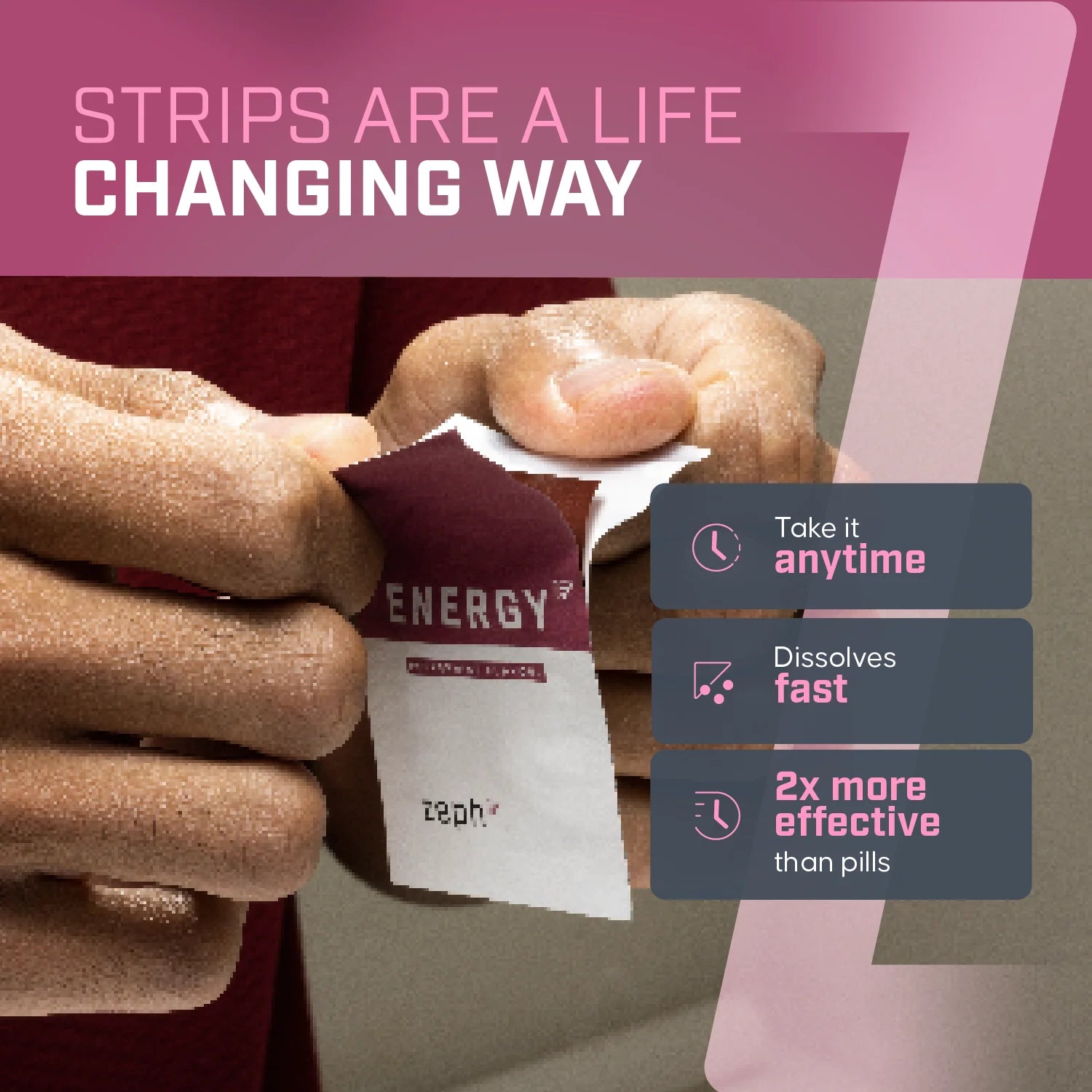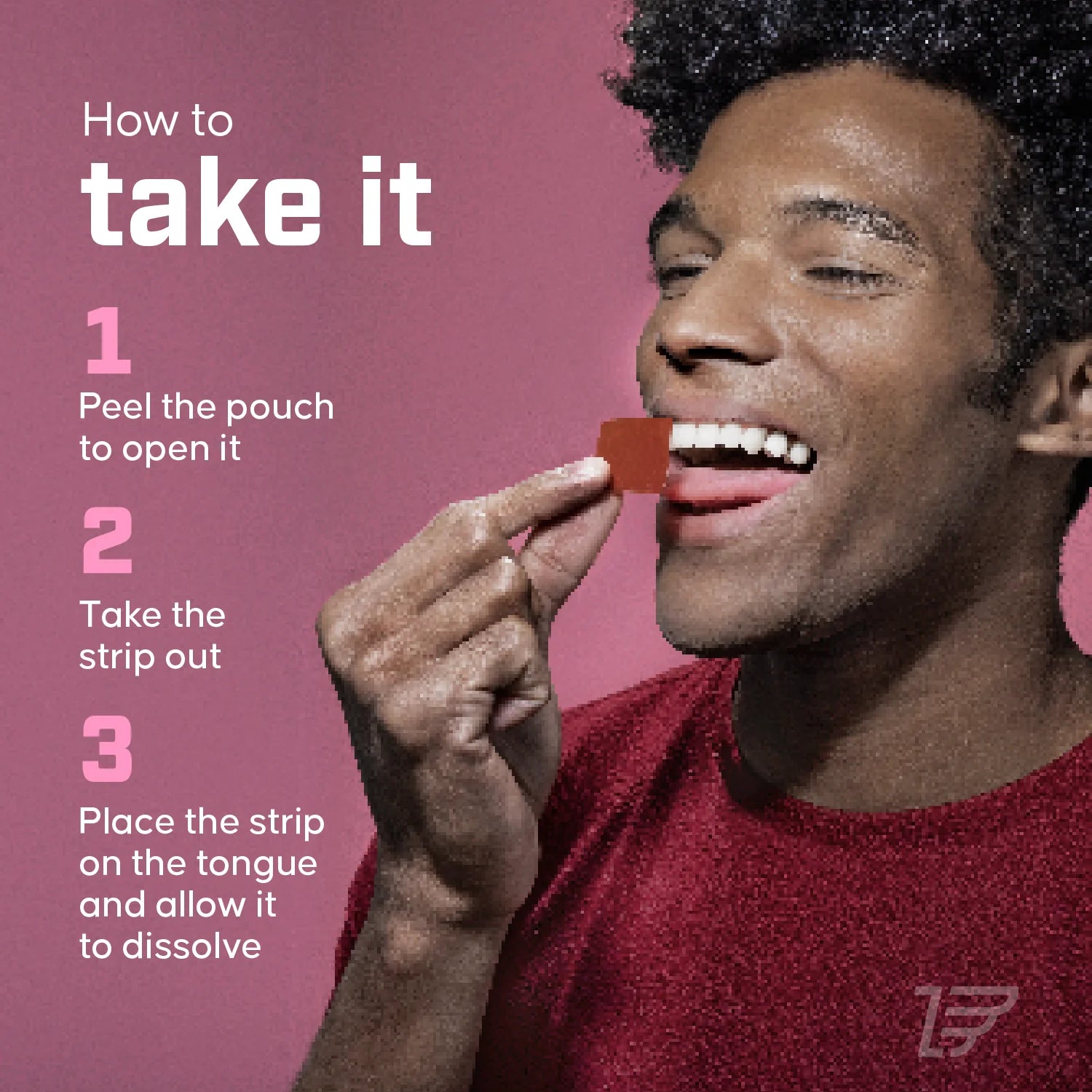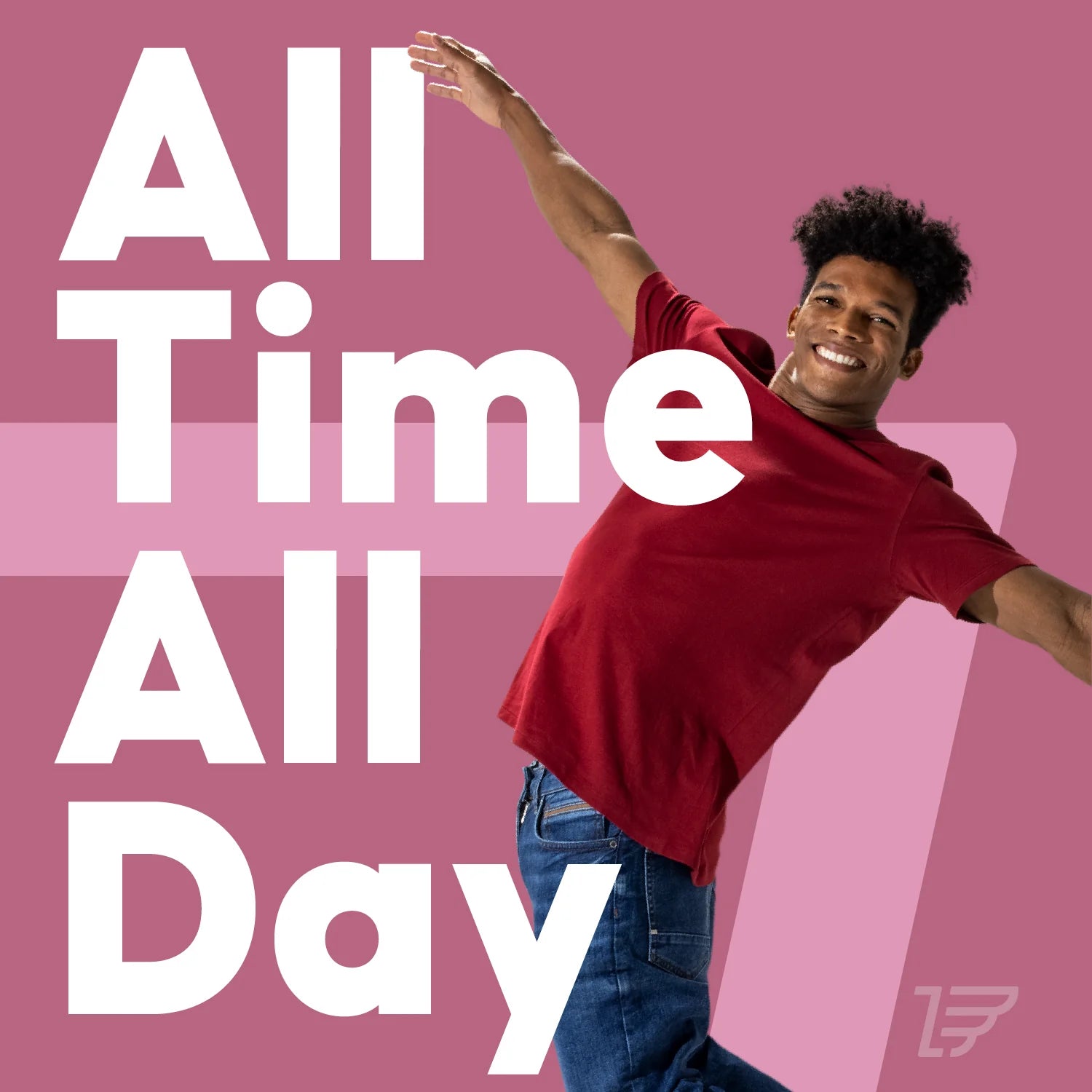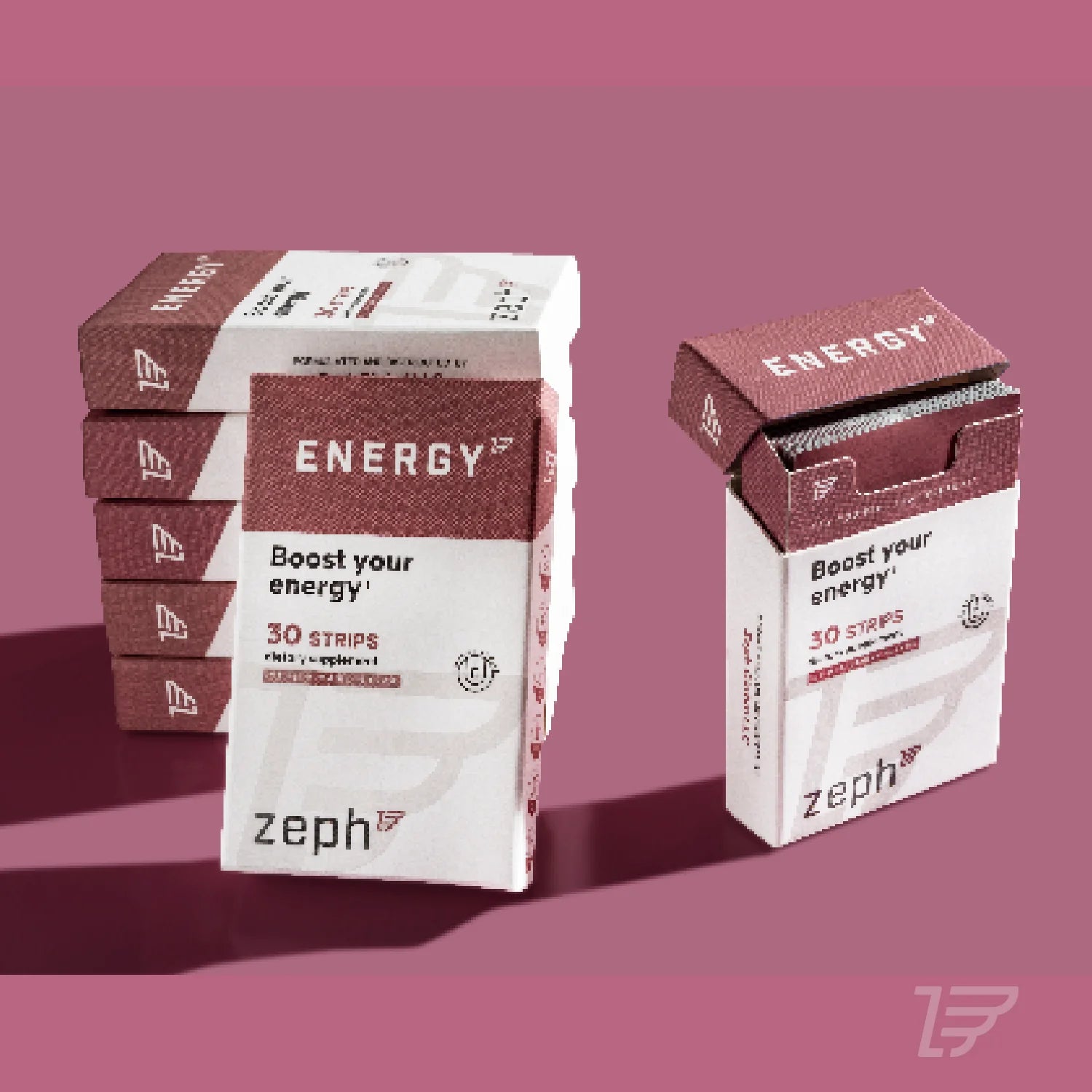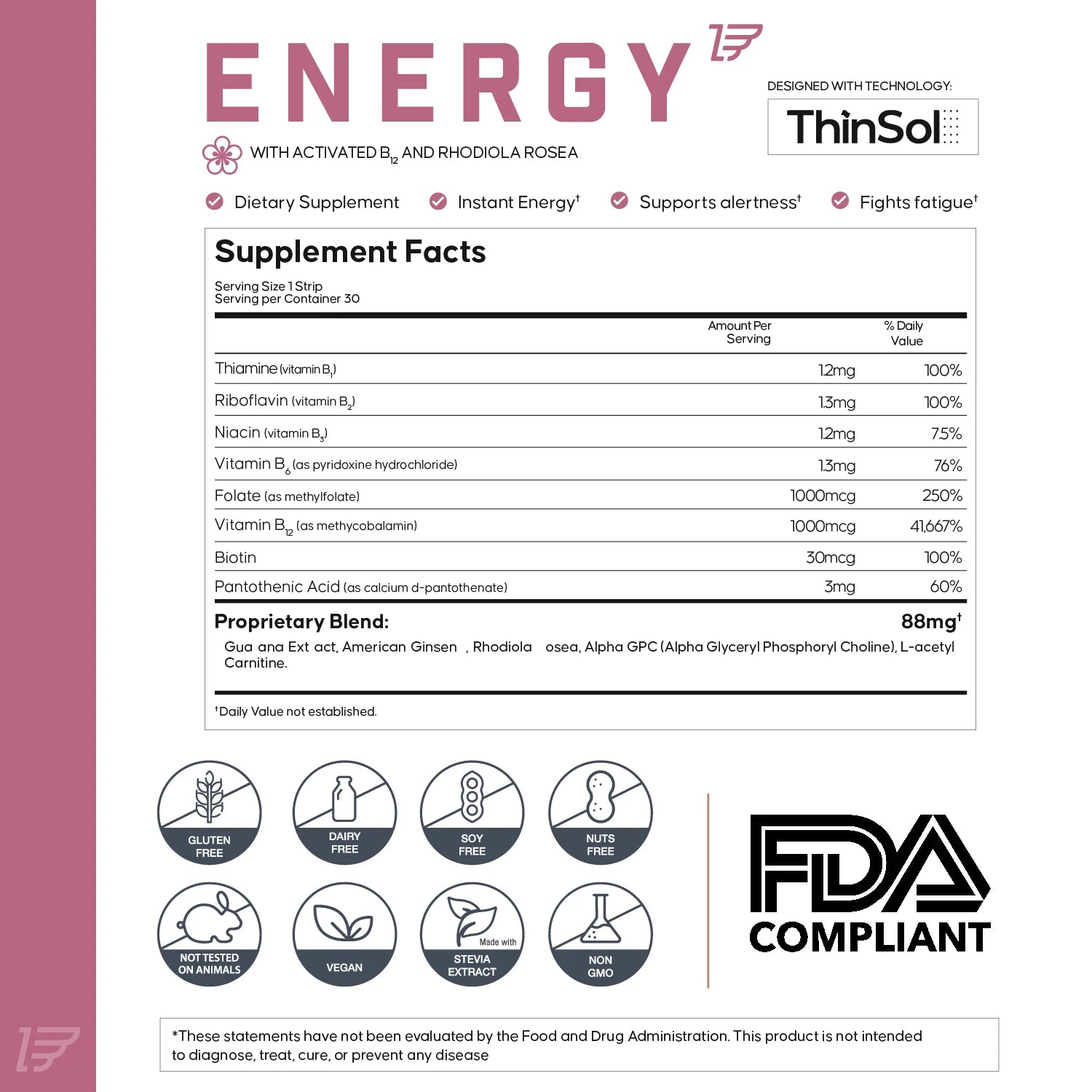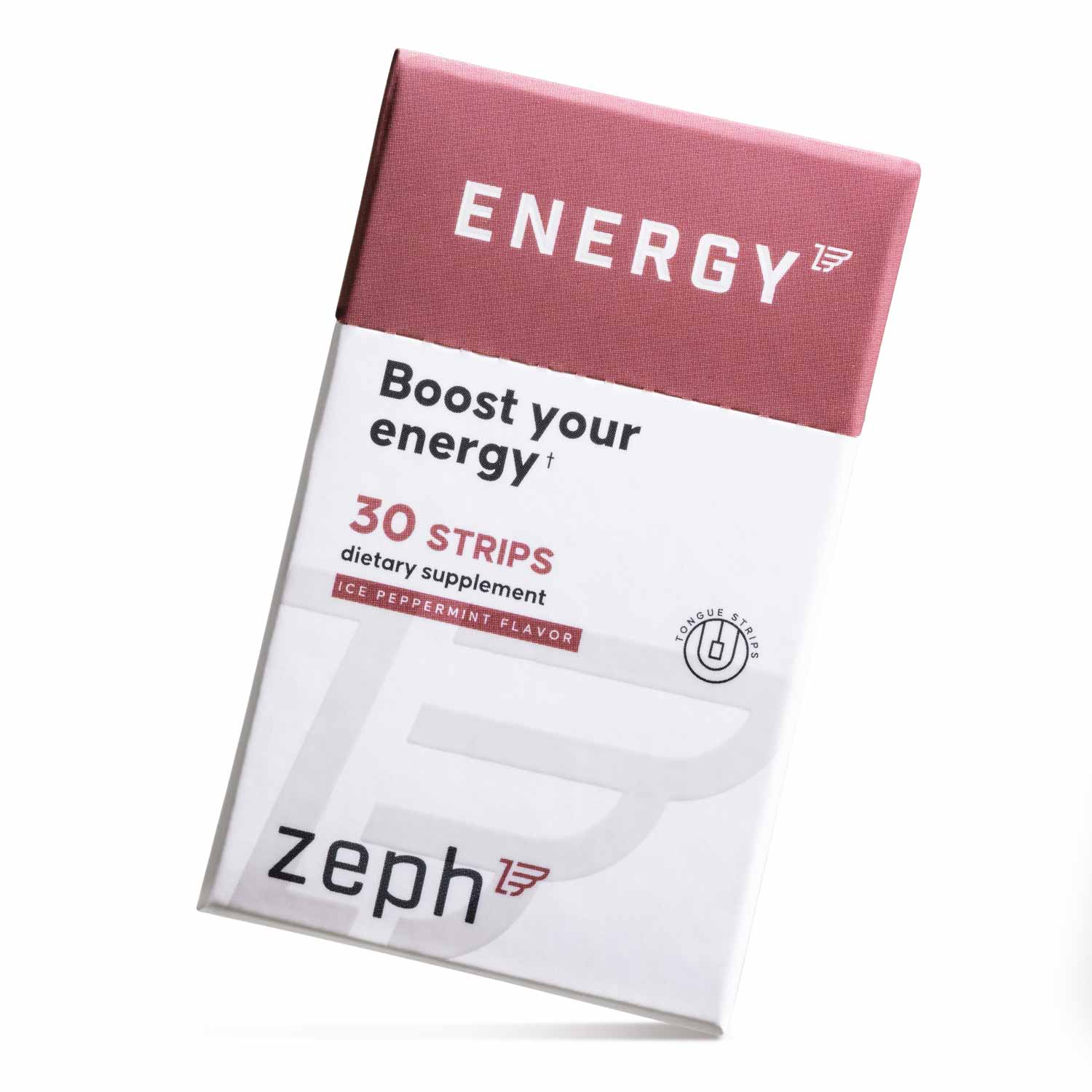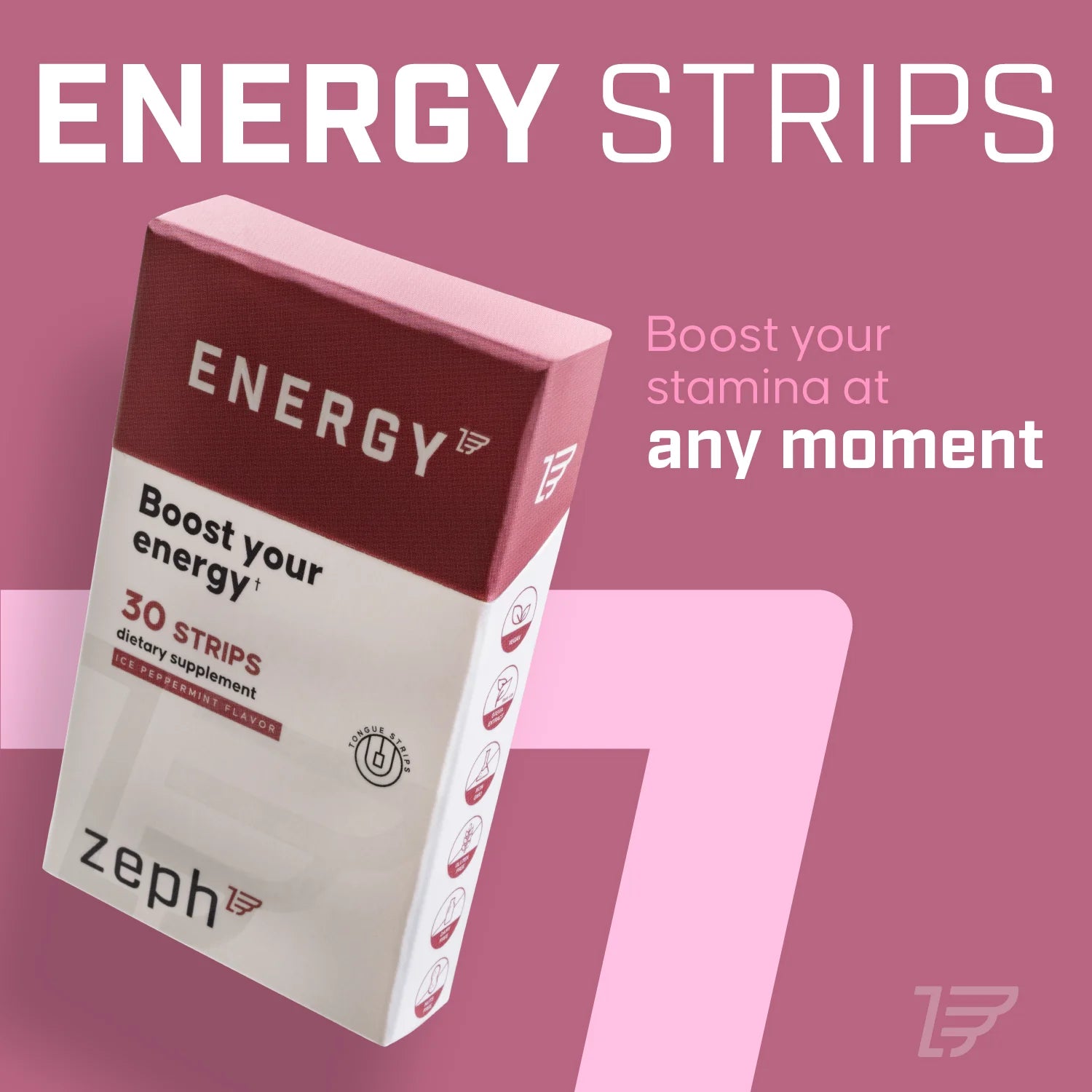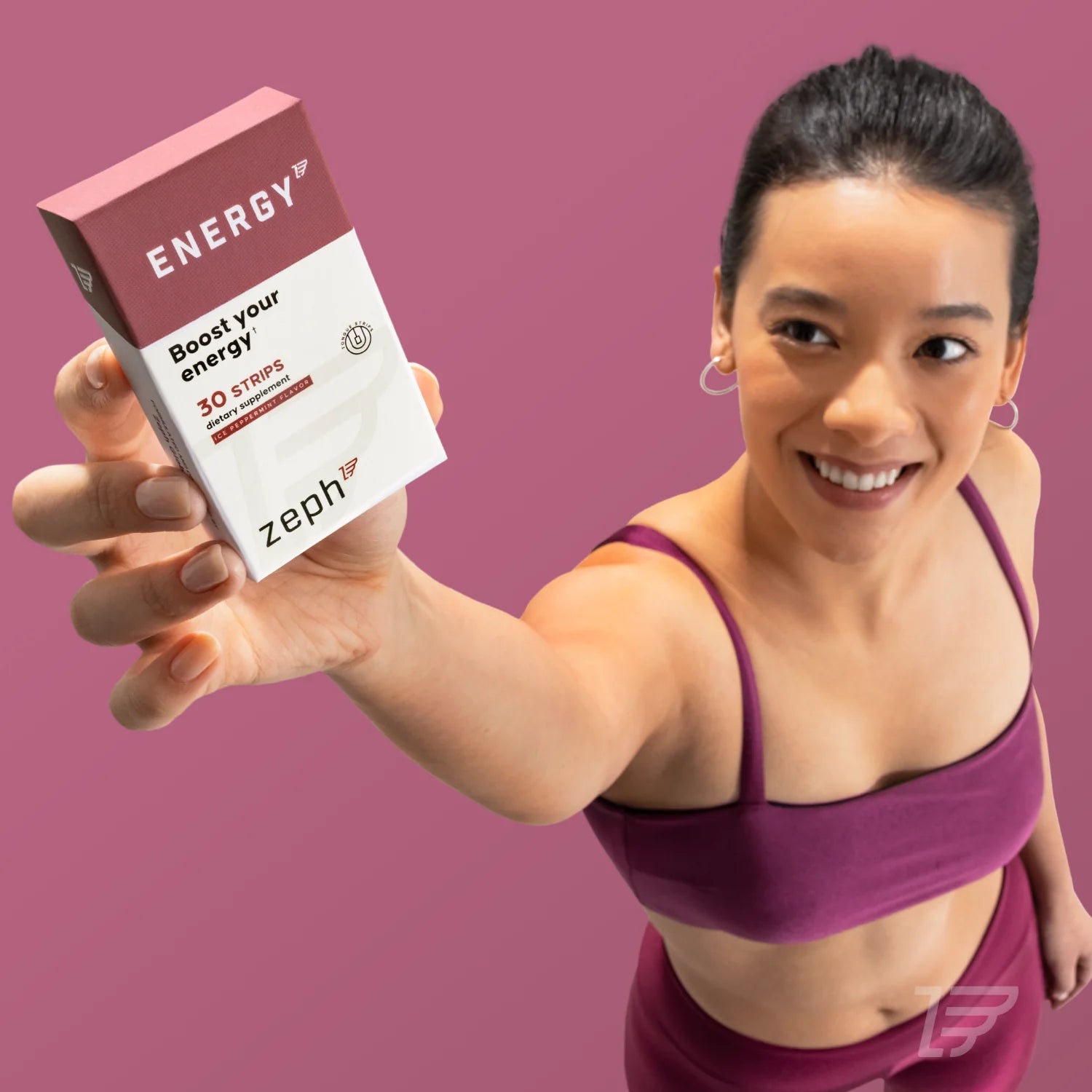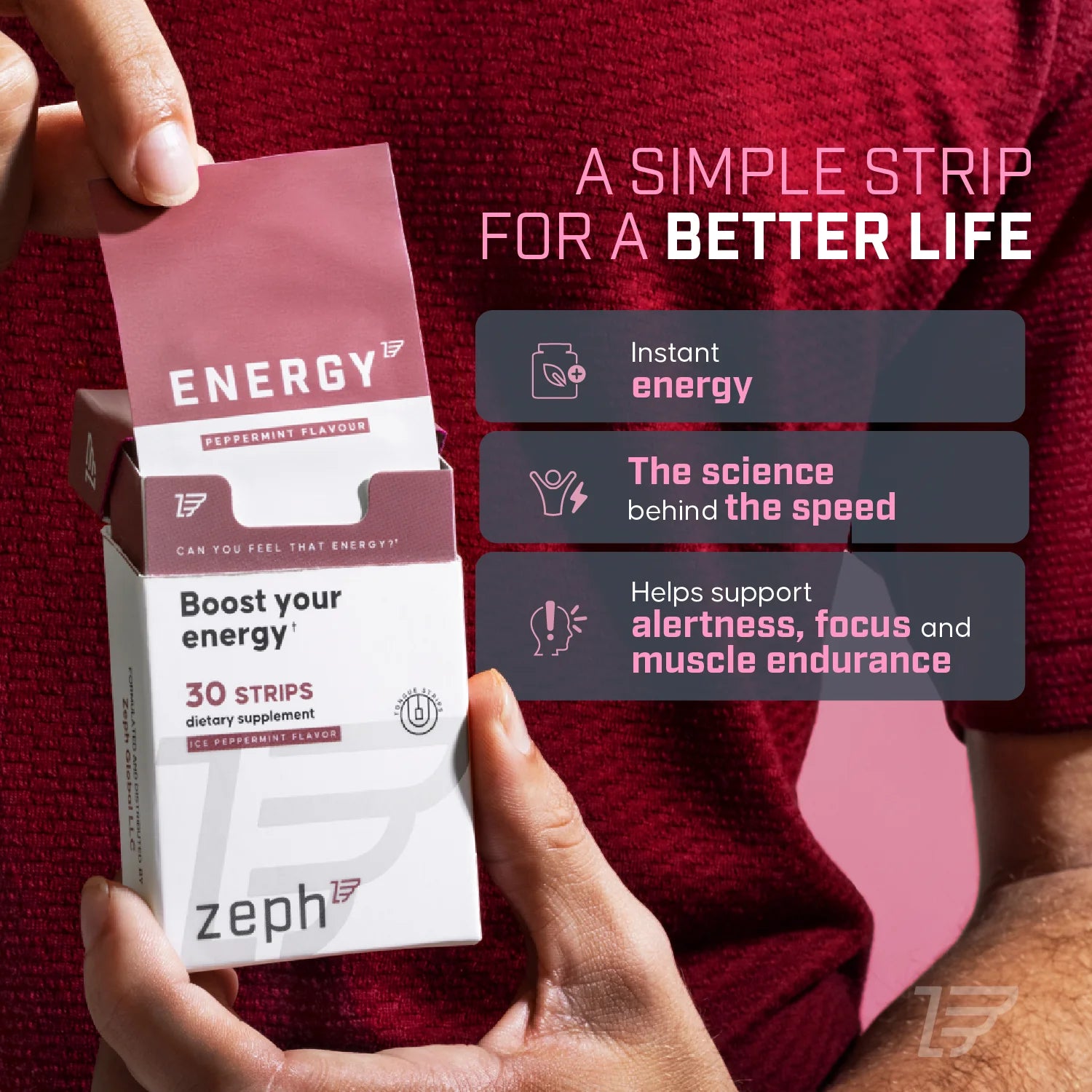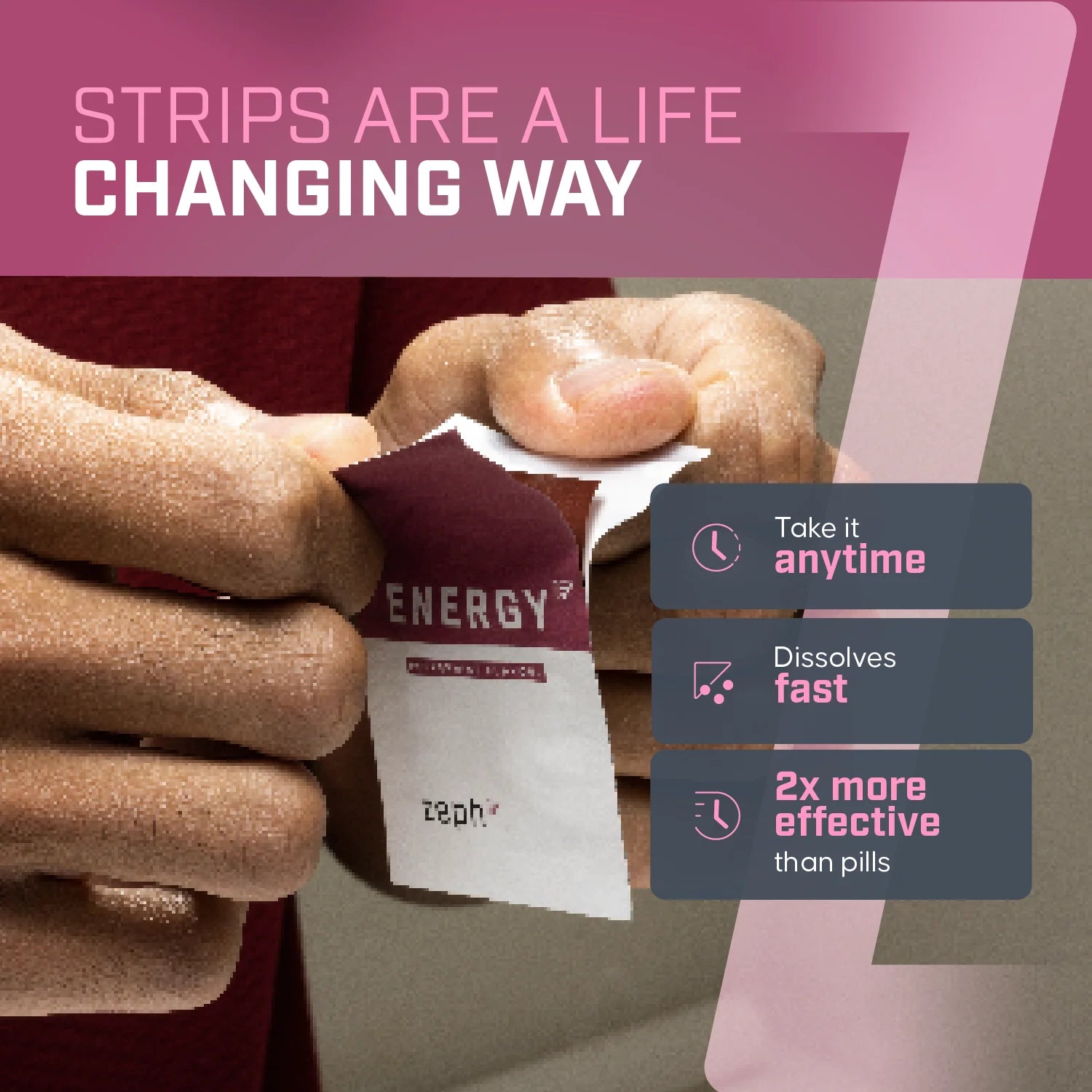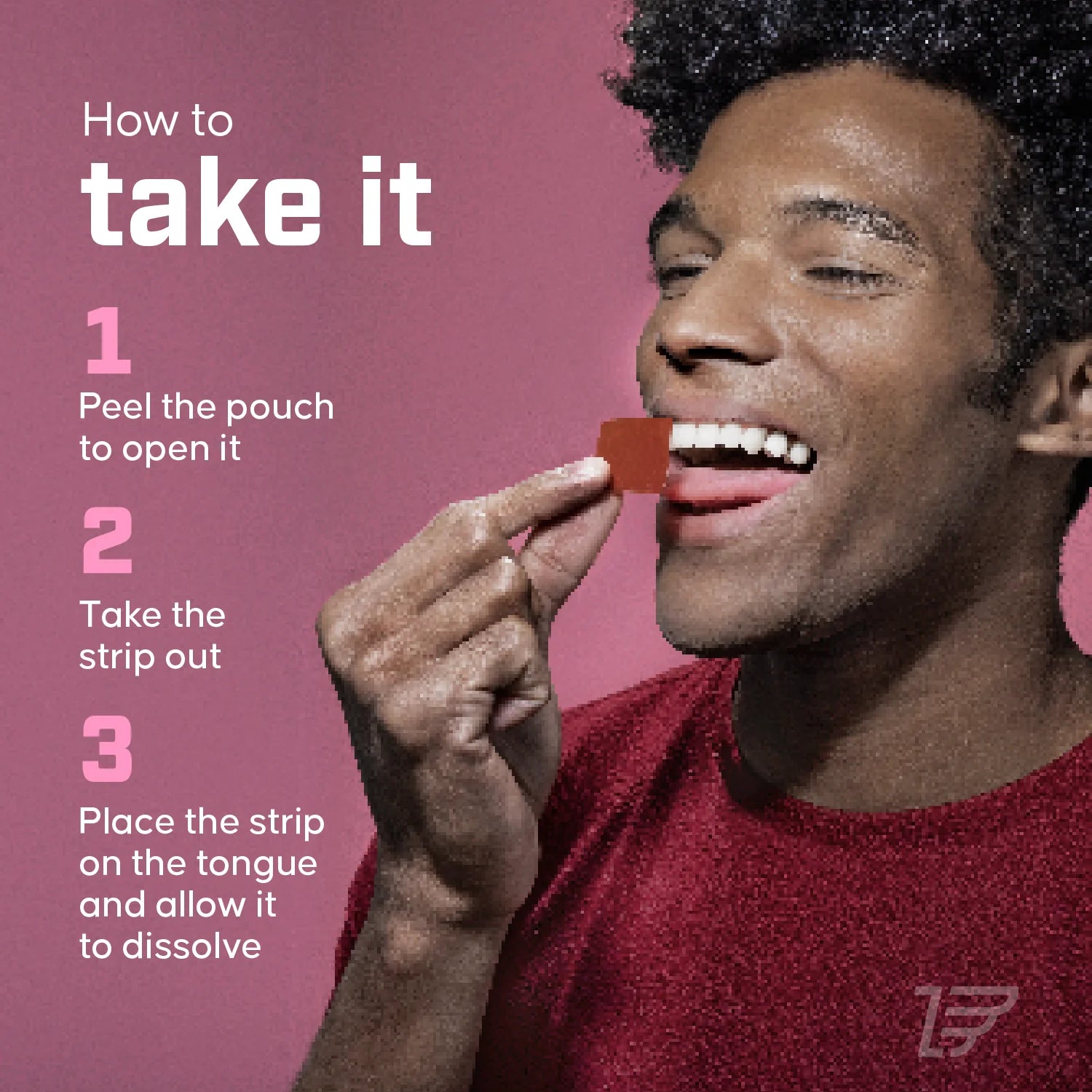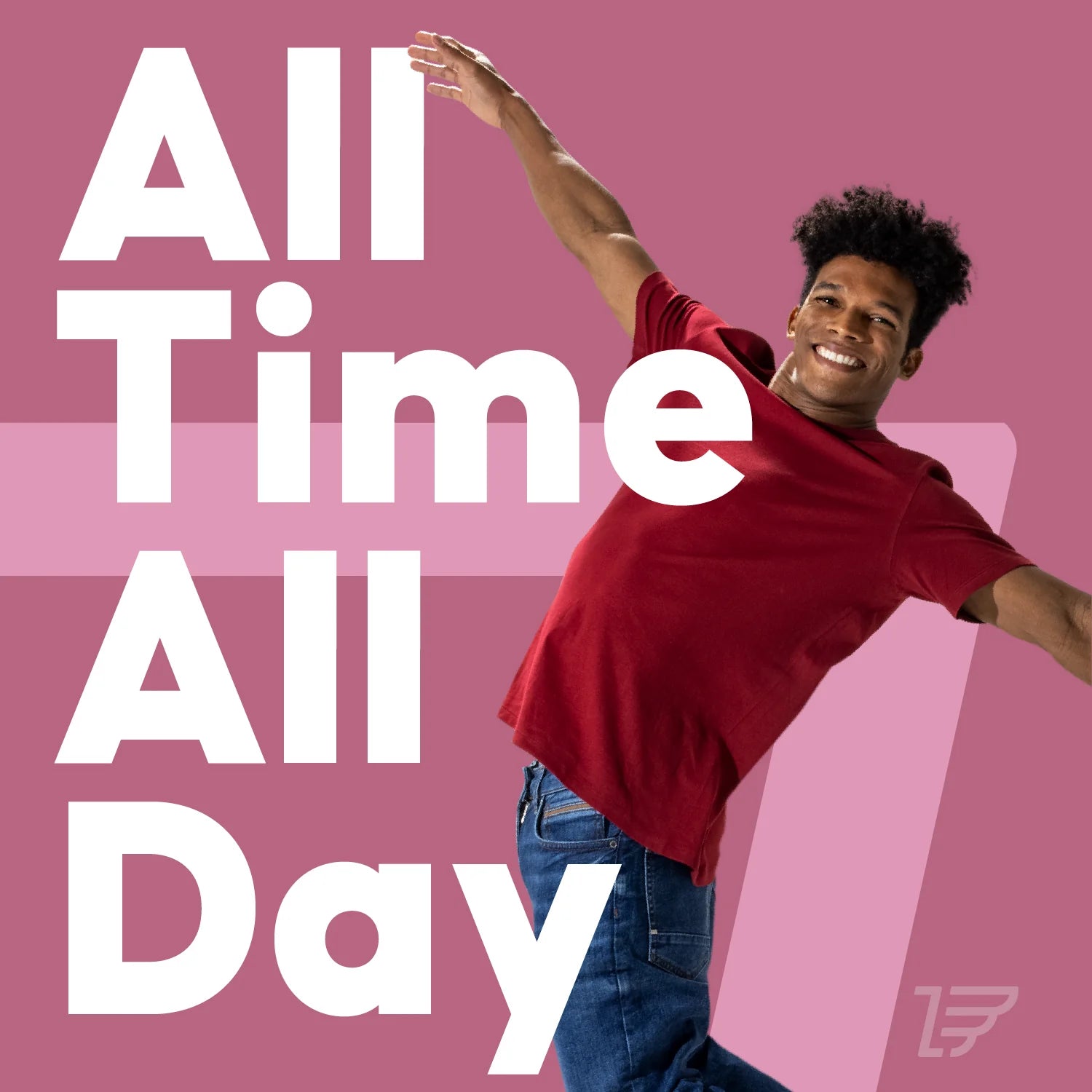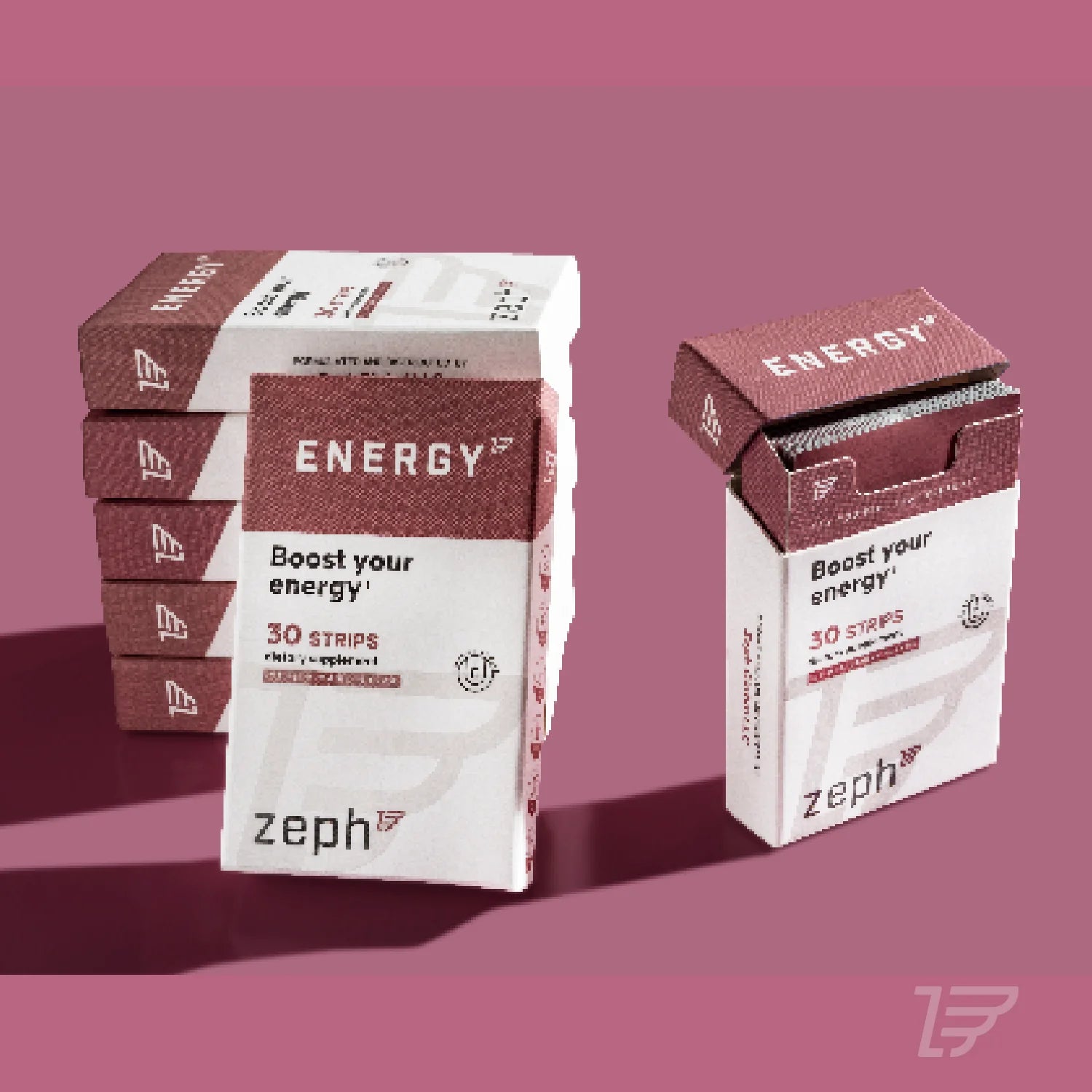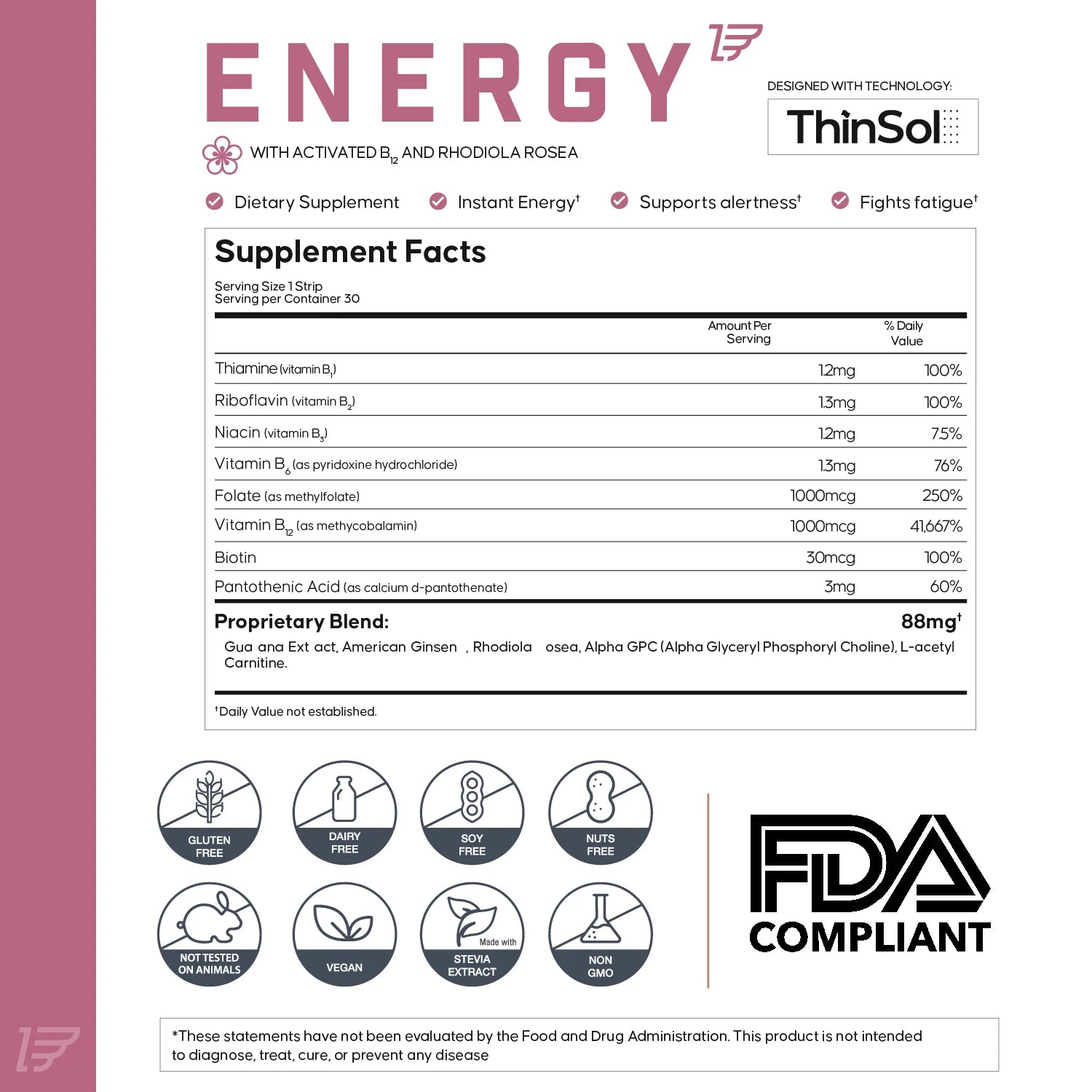 Zeph Energy Strips - 30 un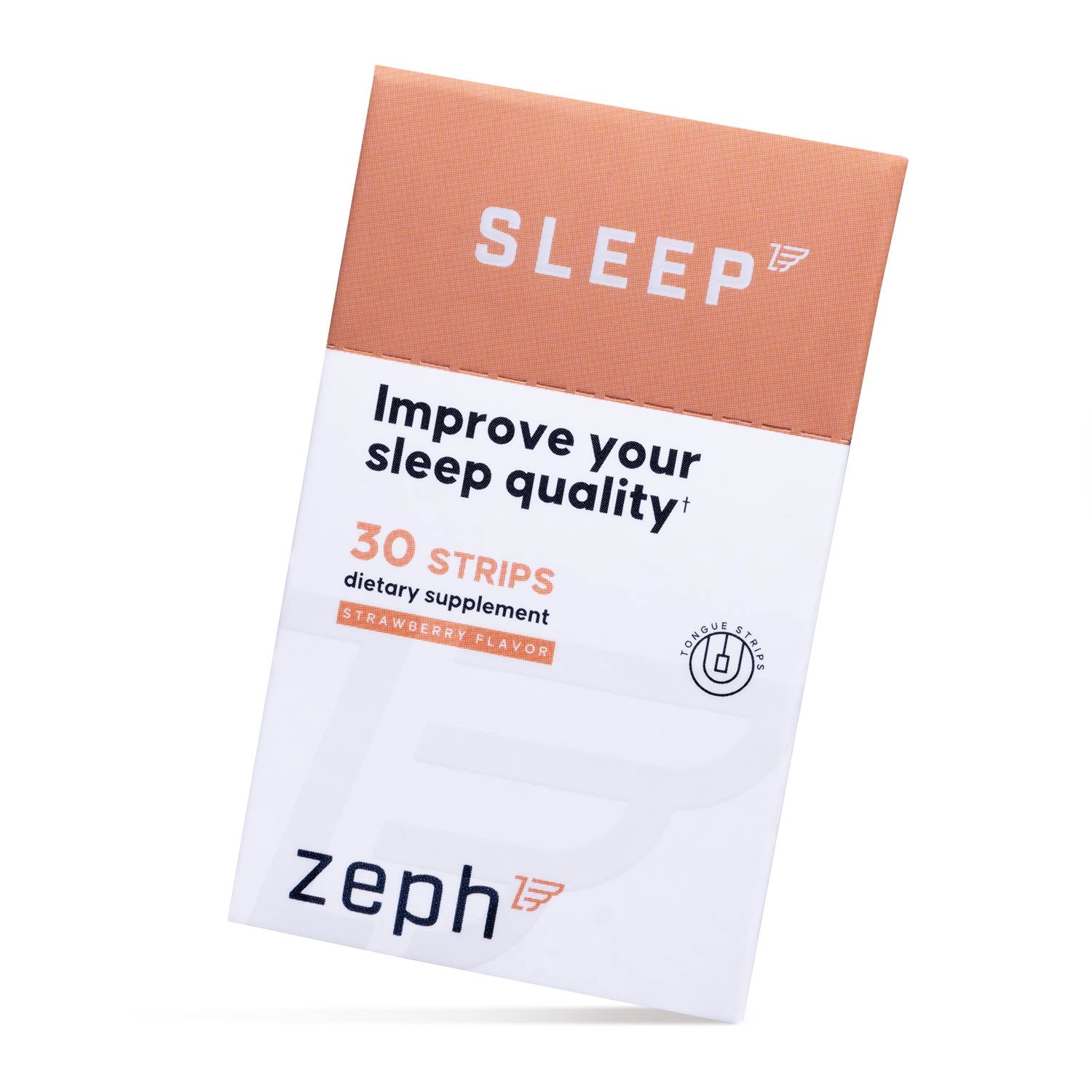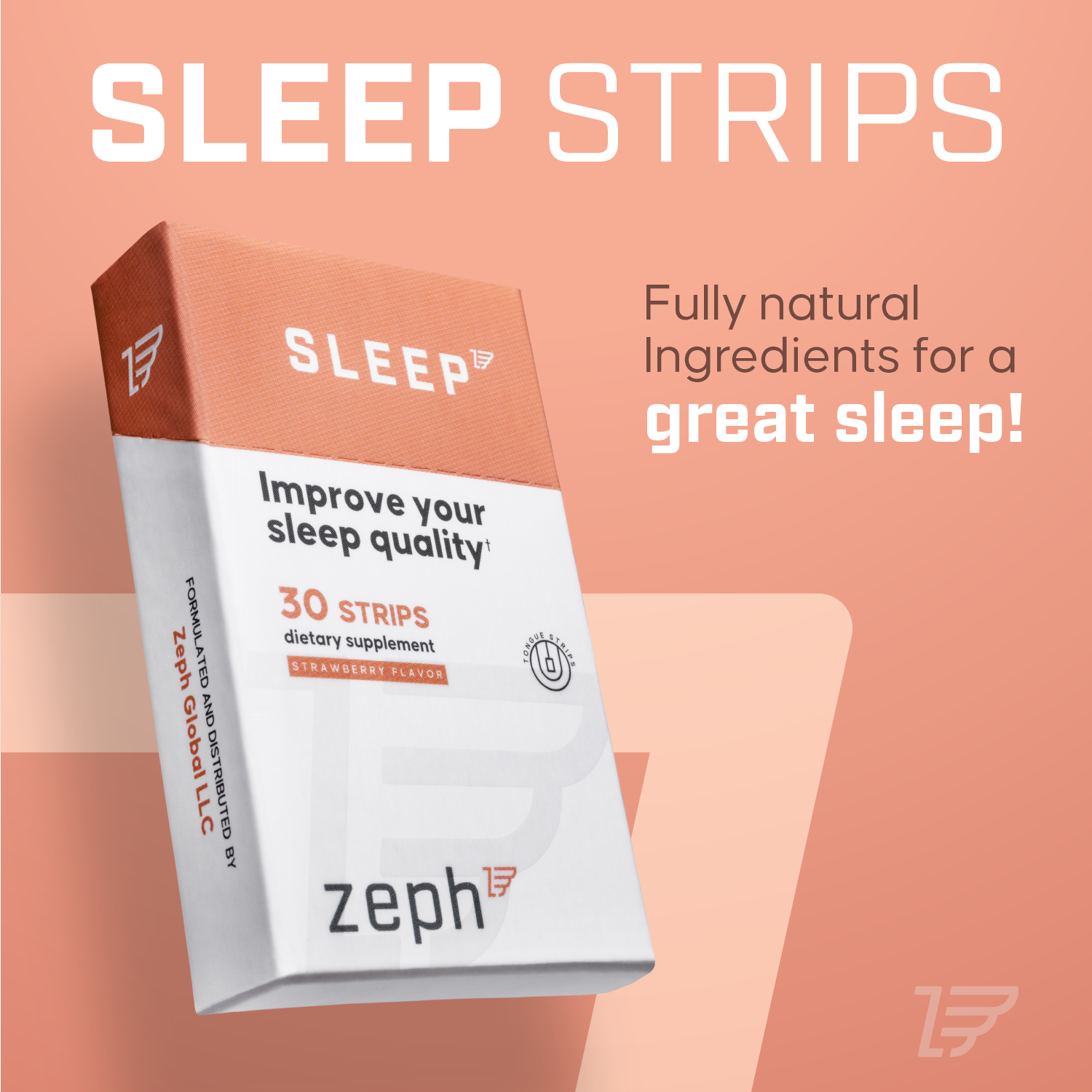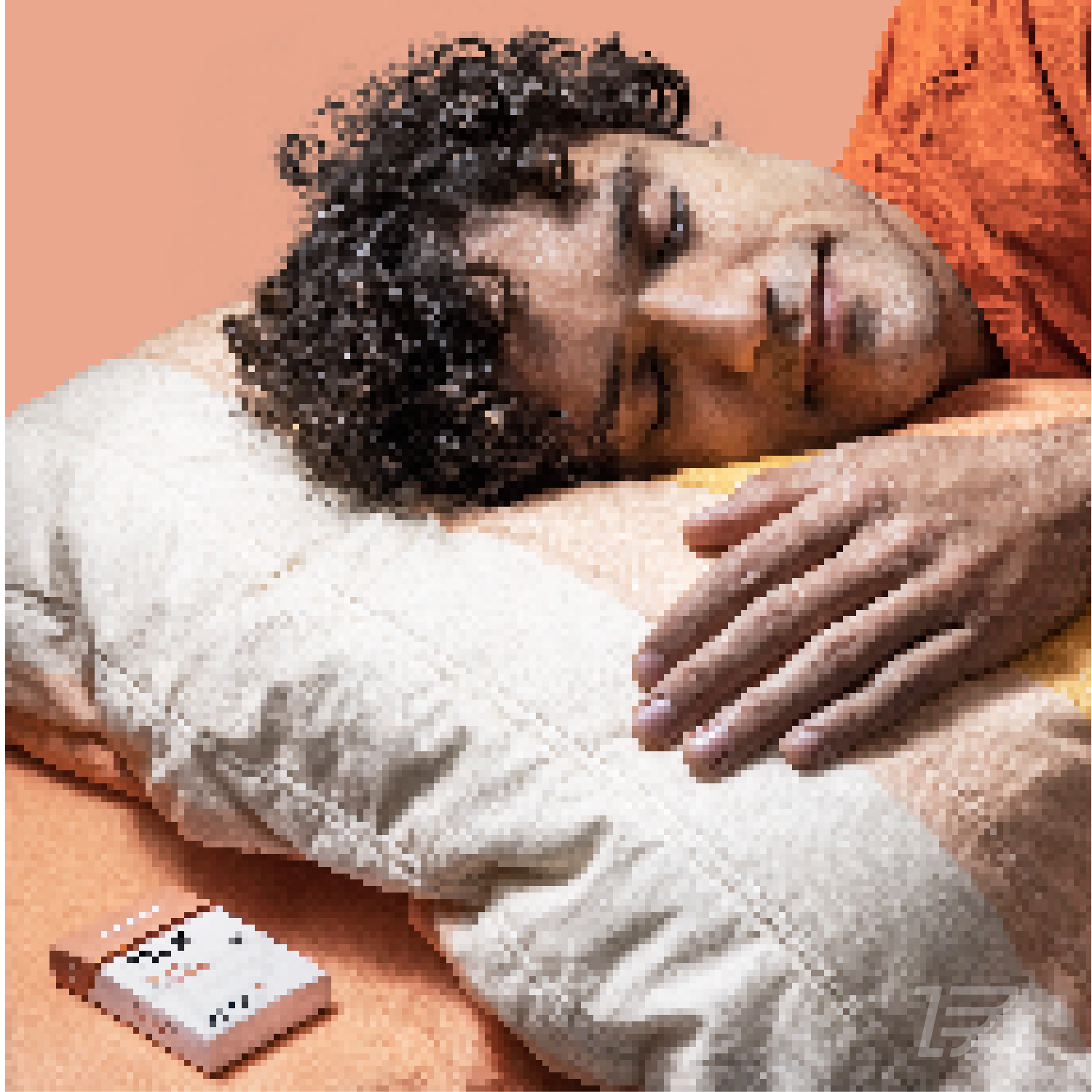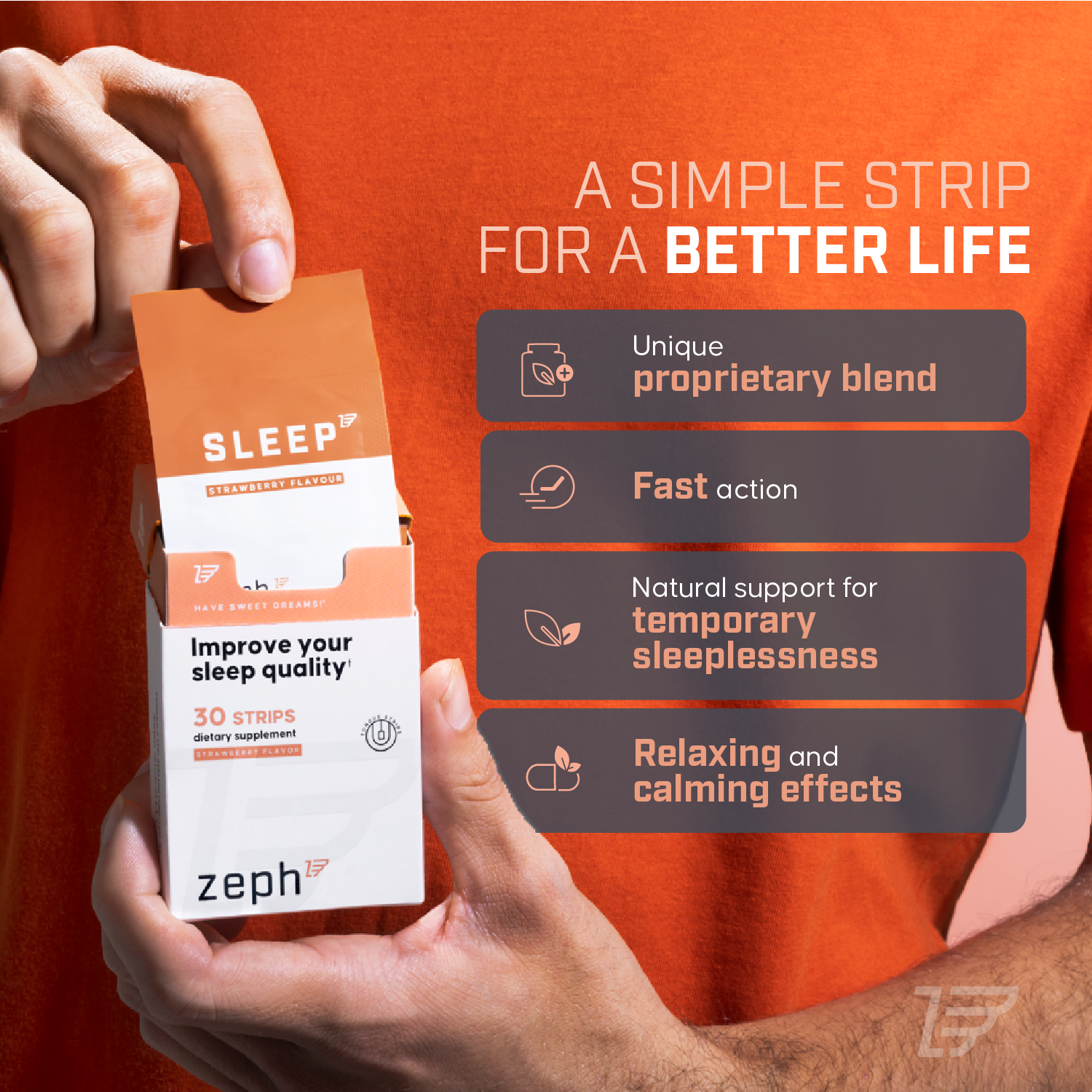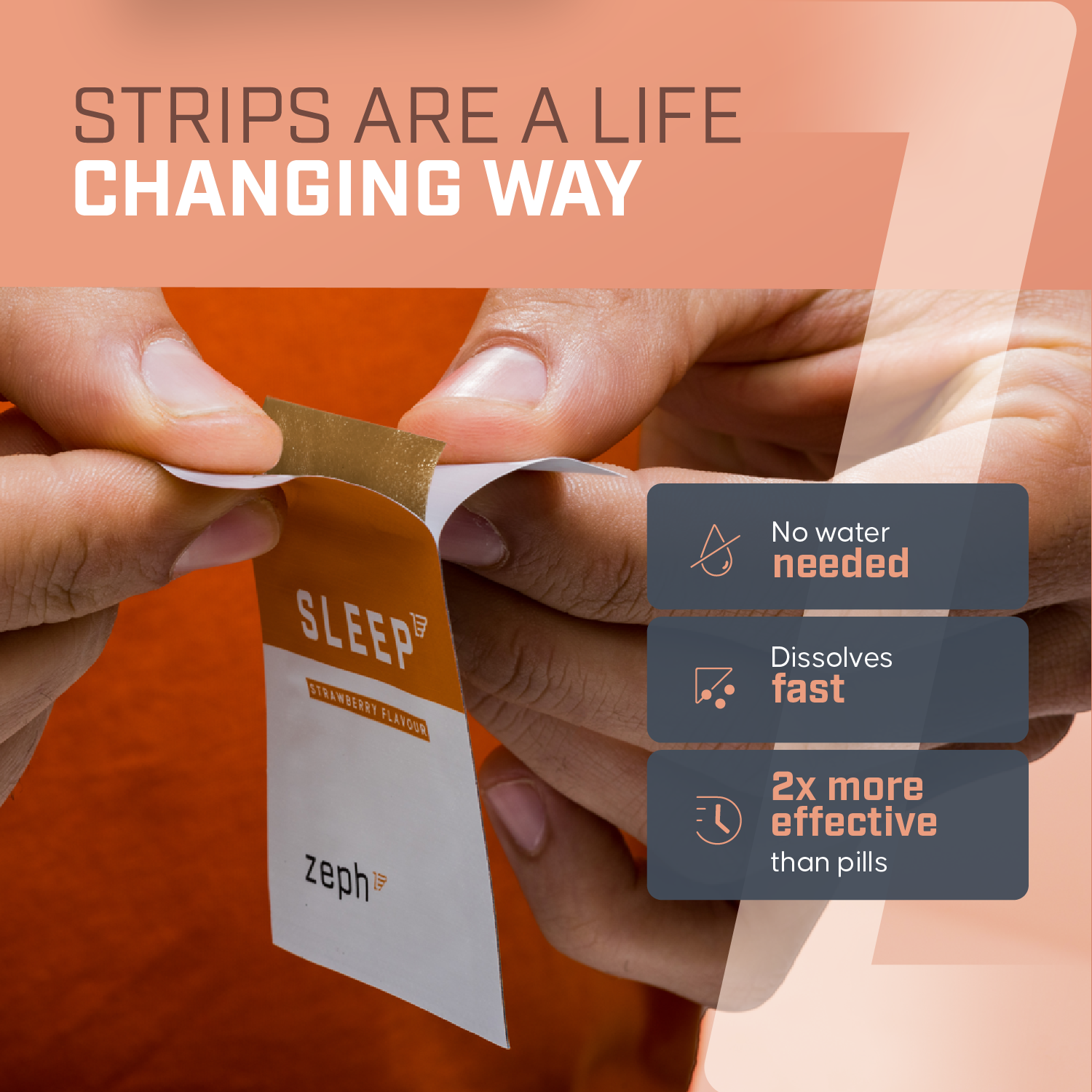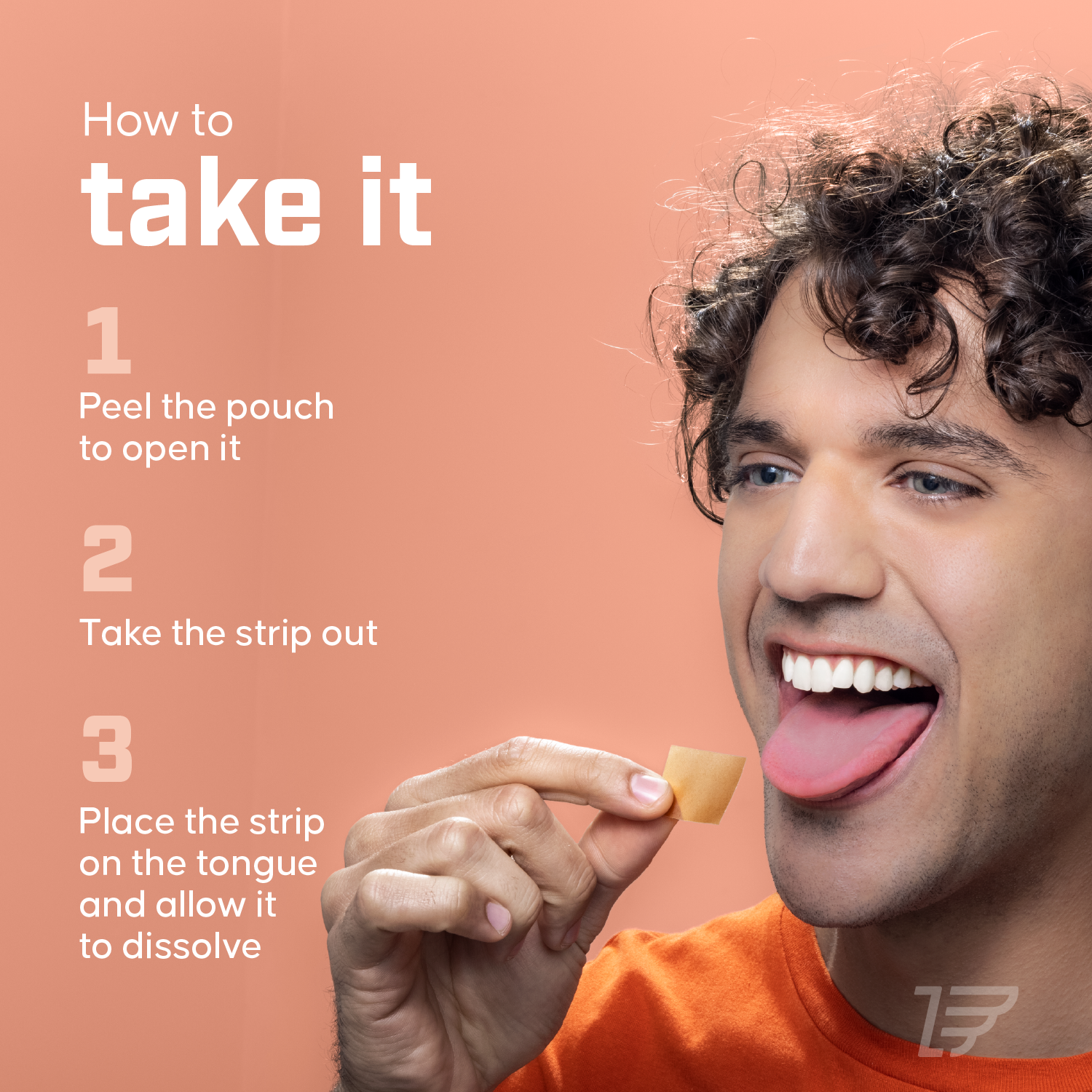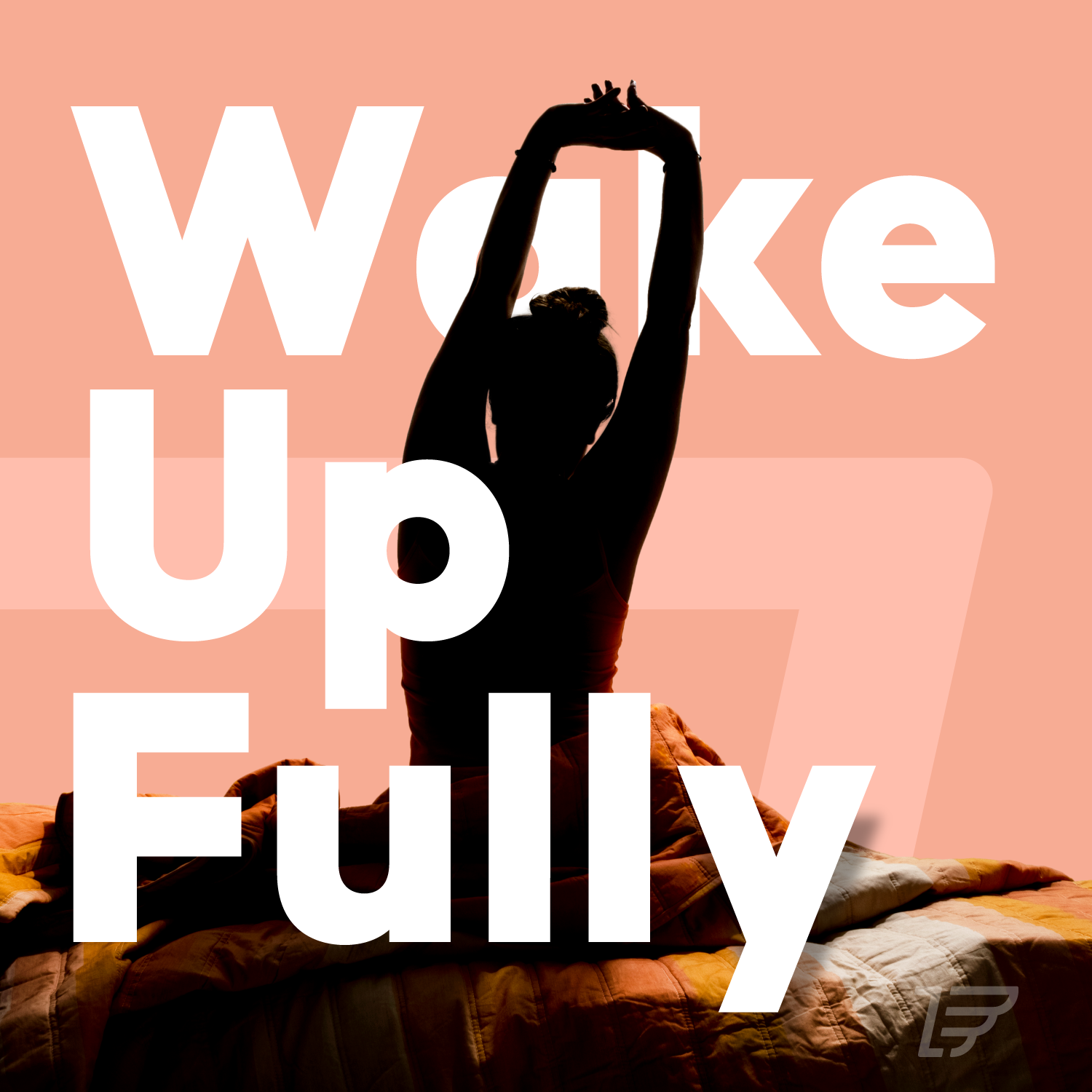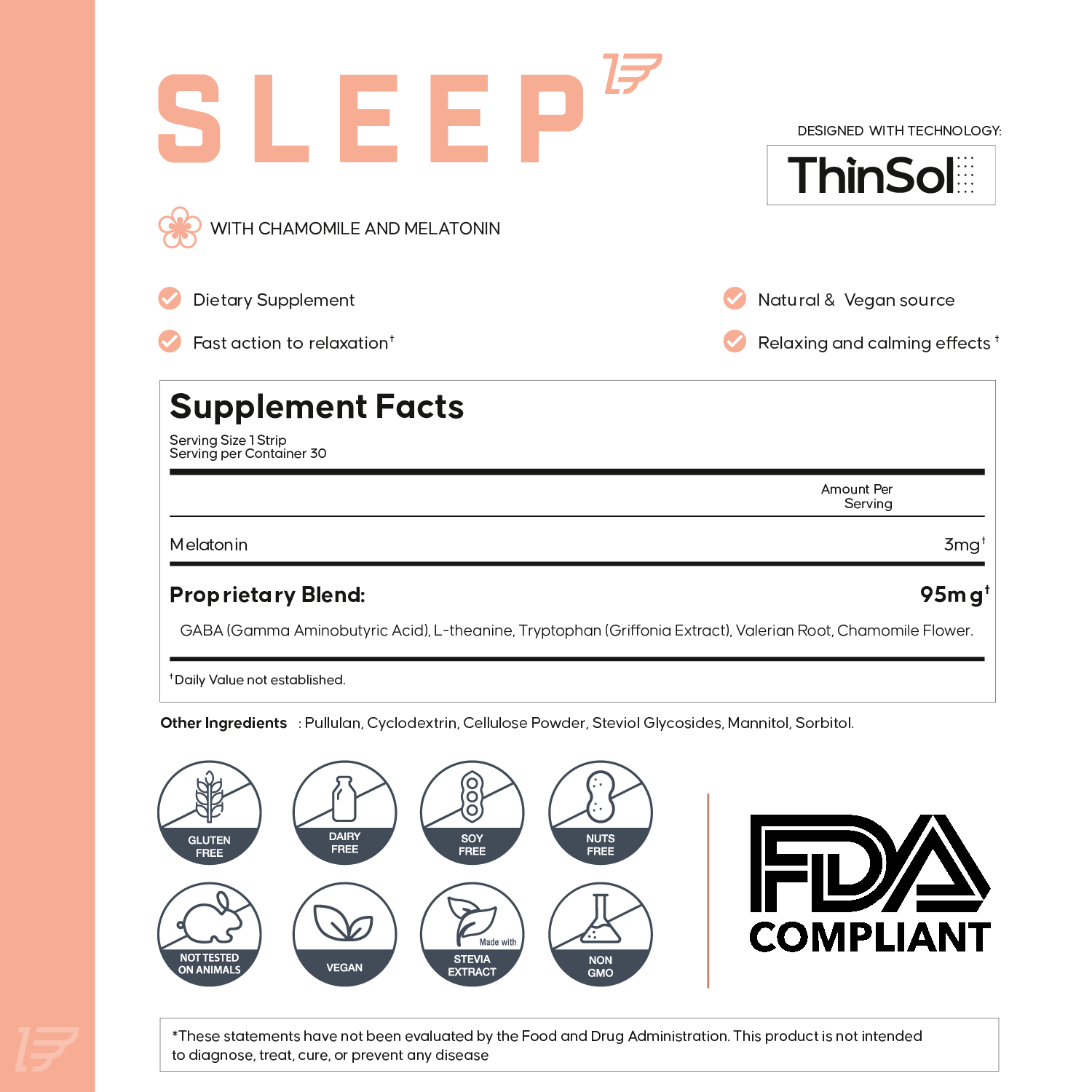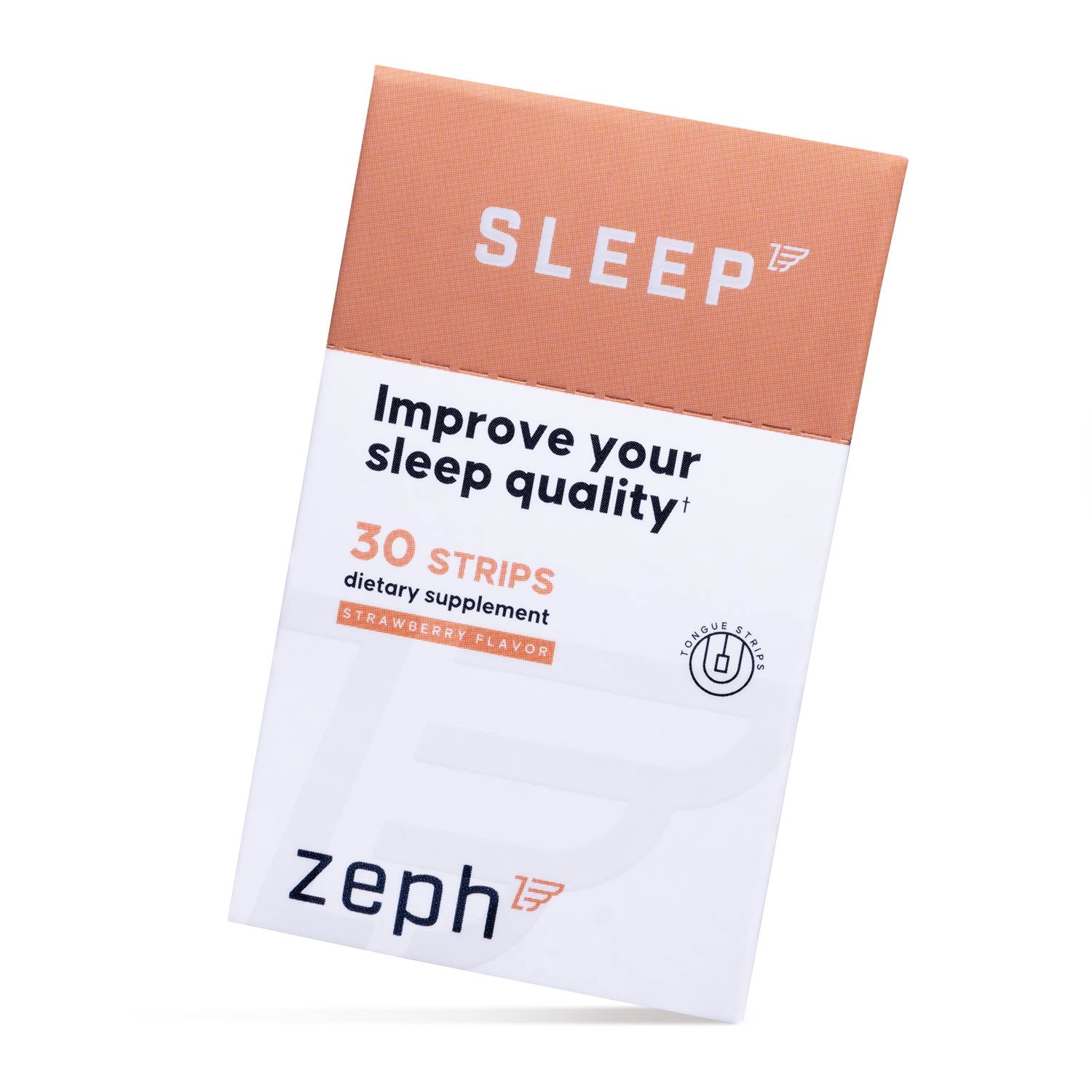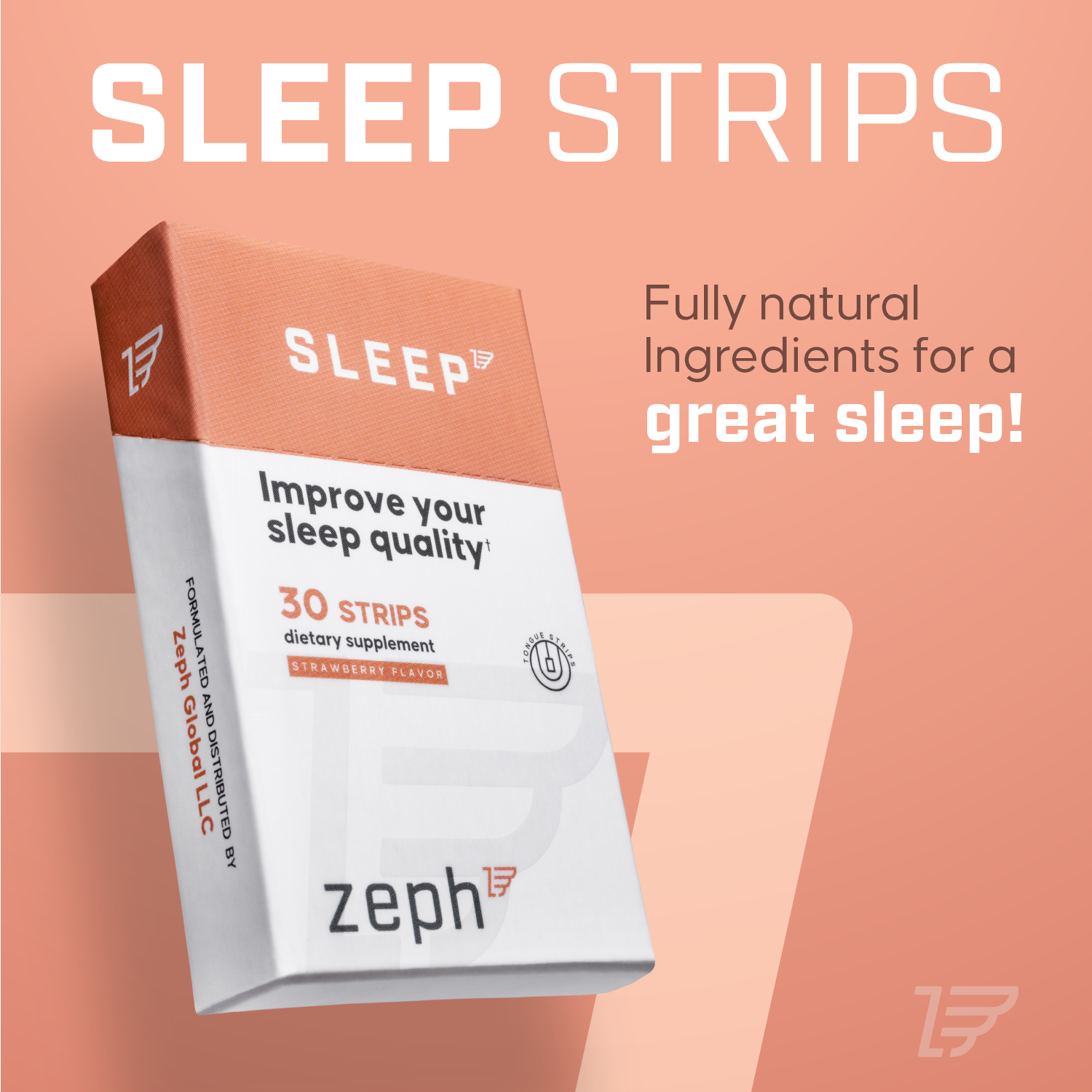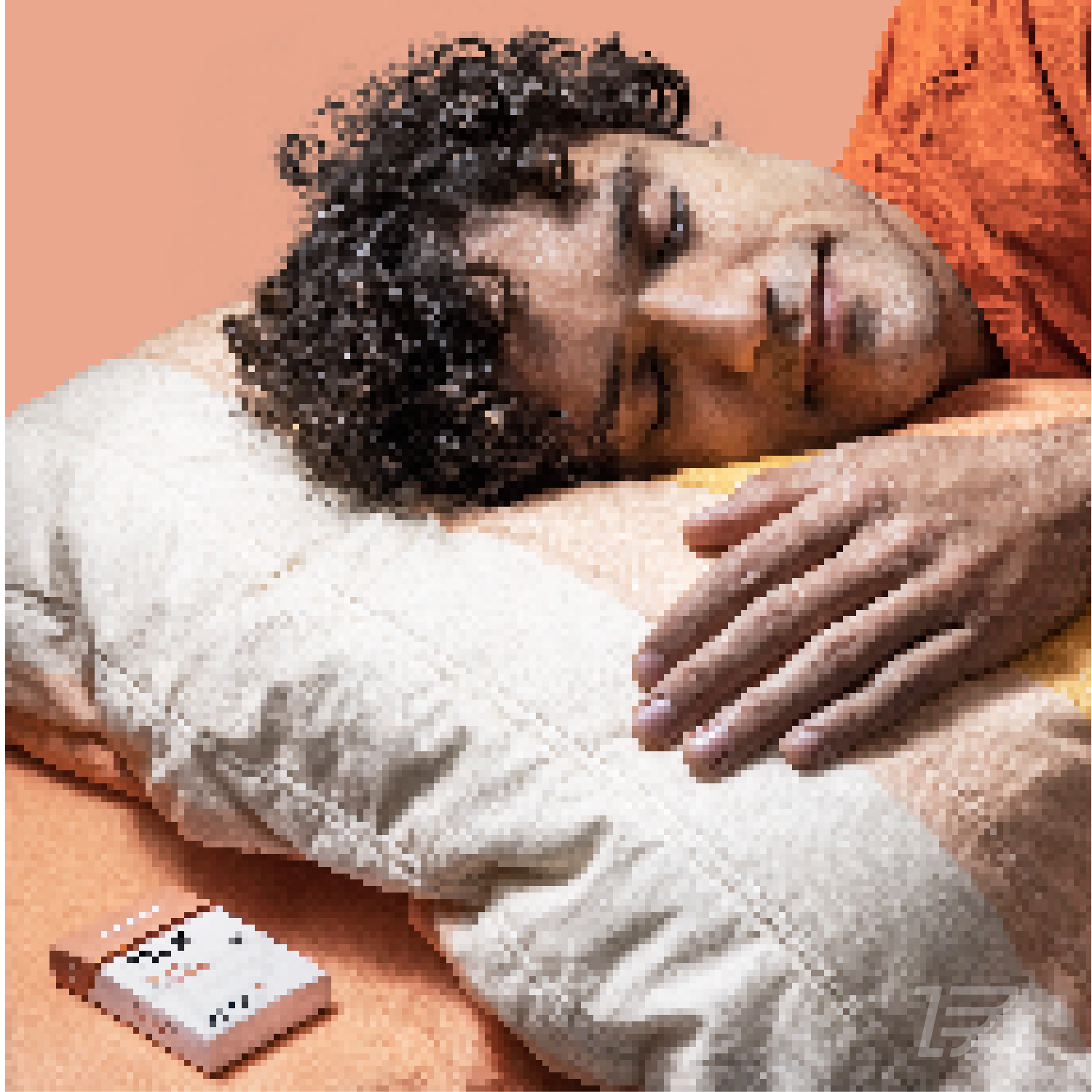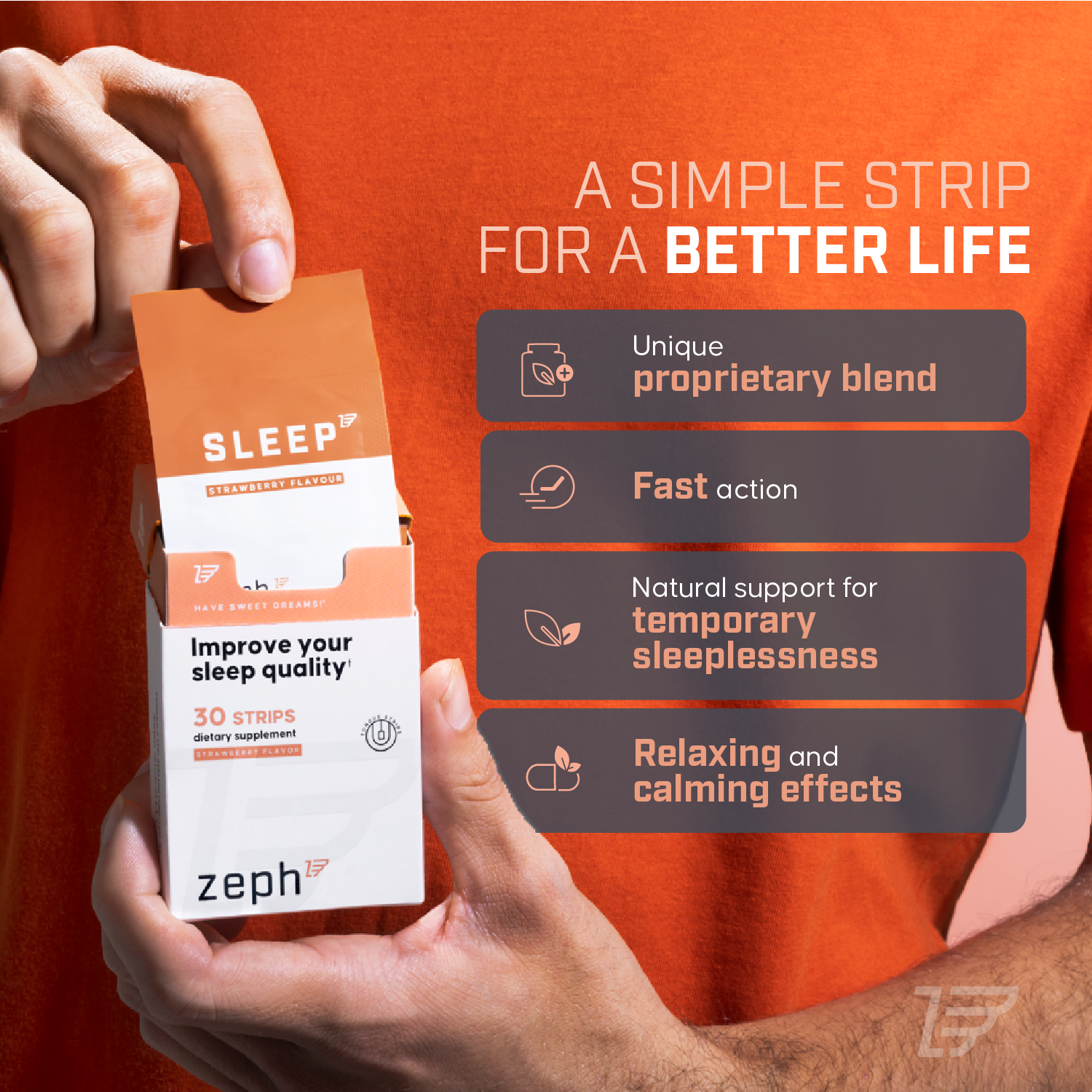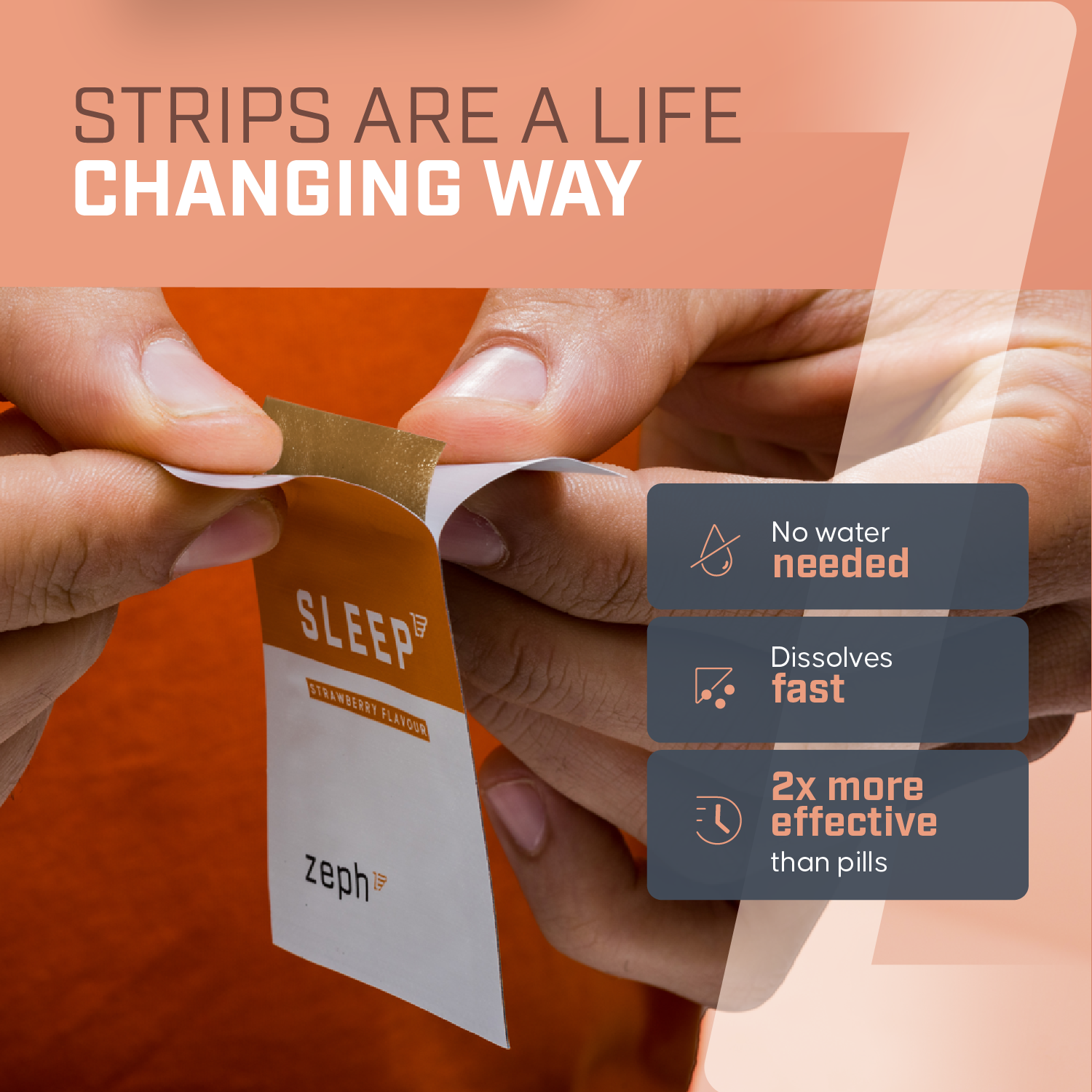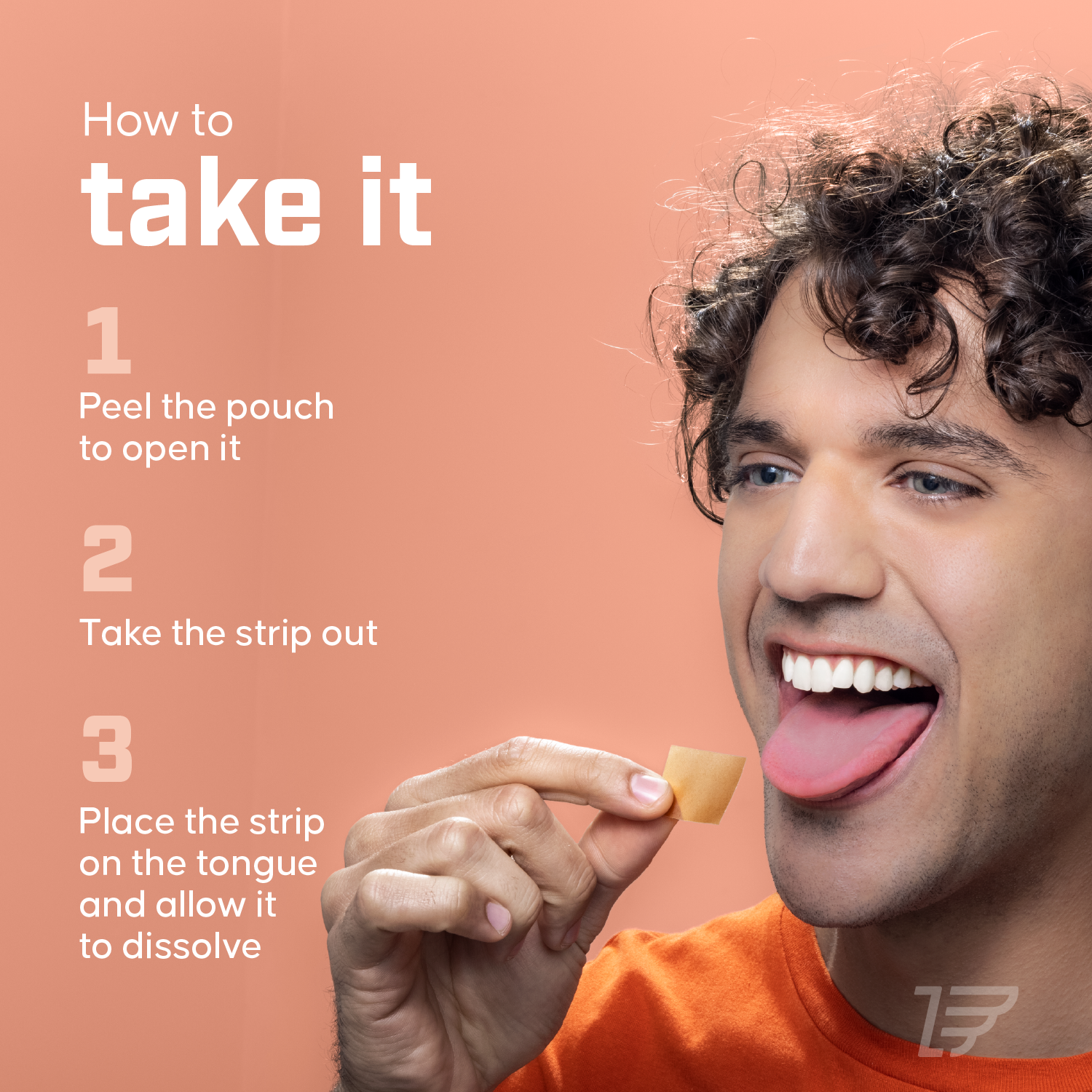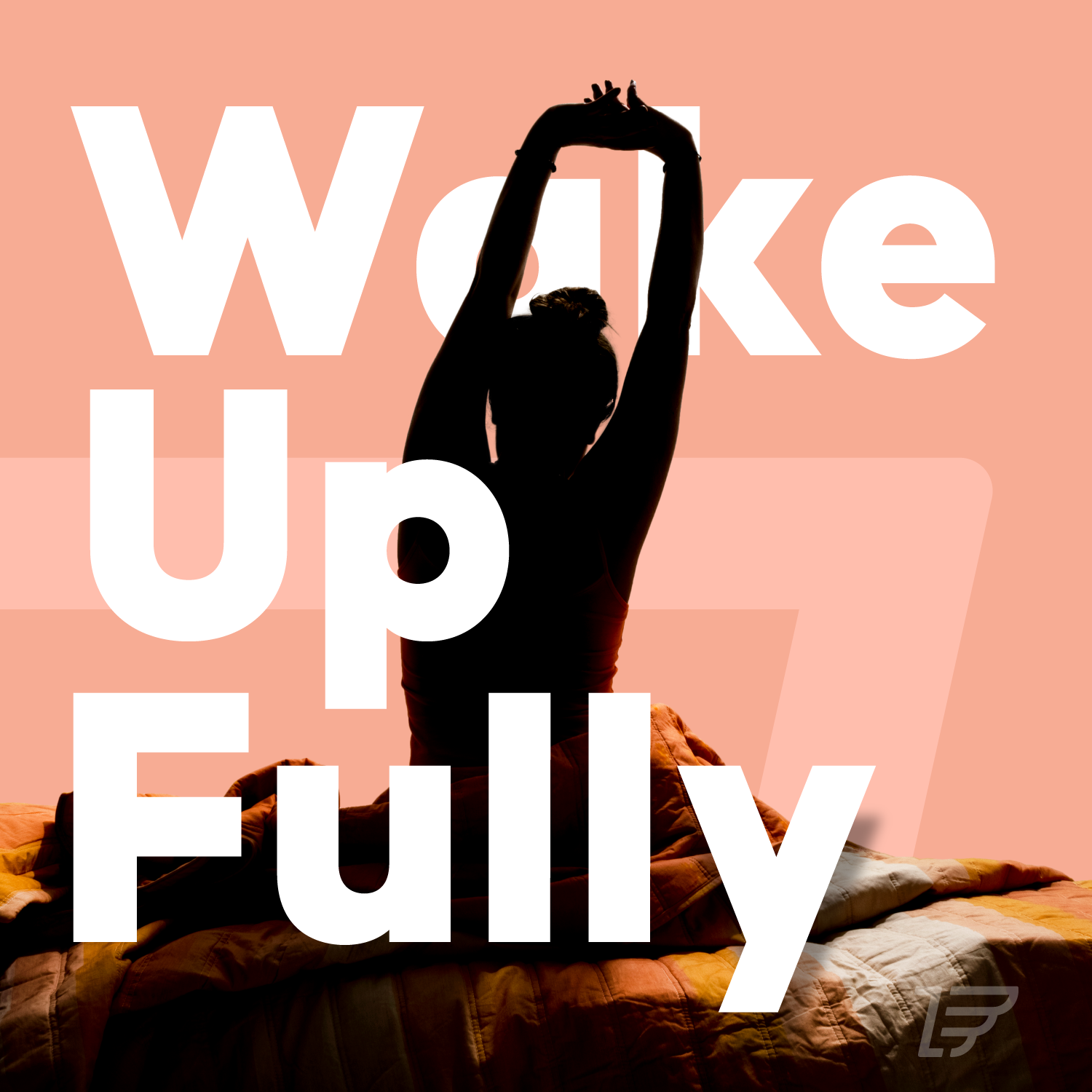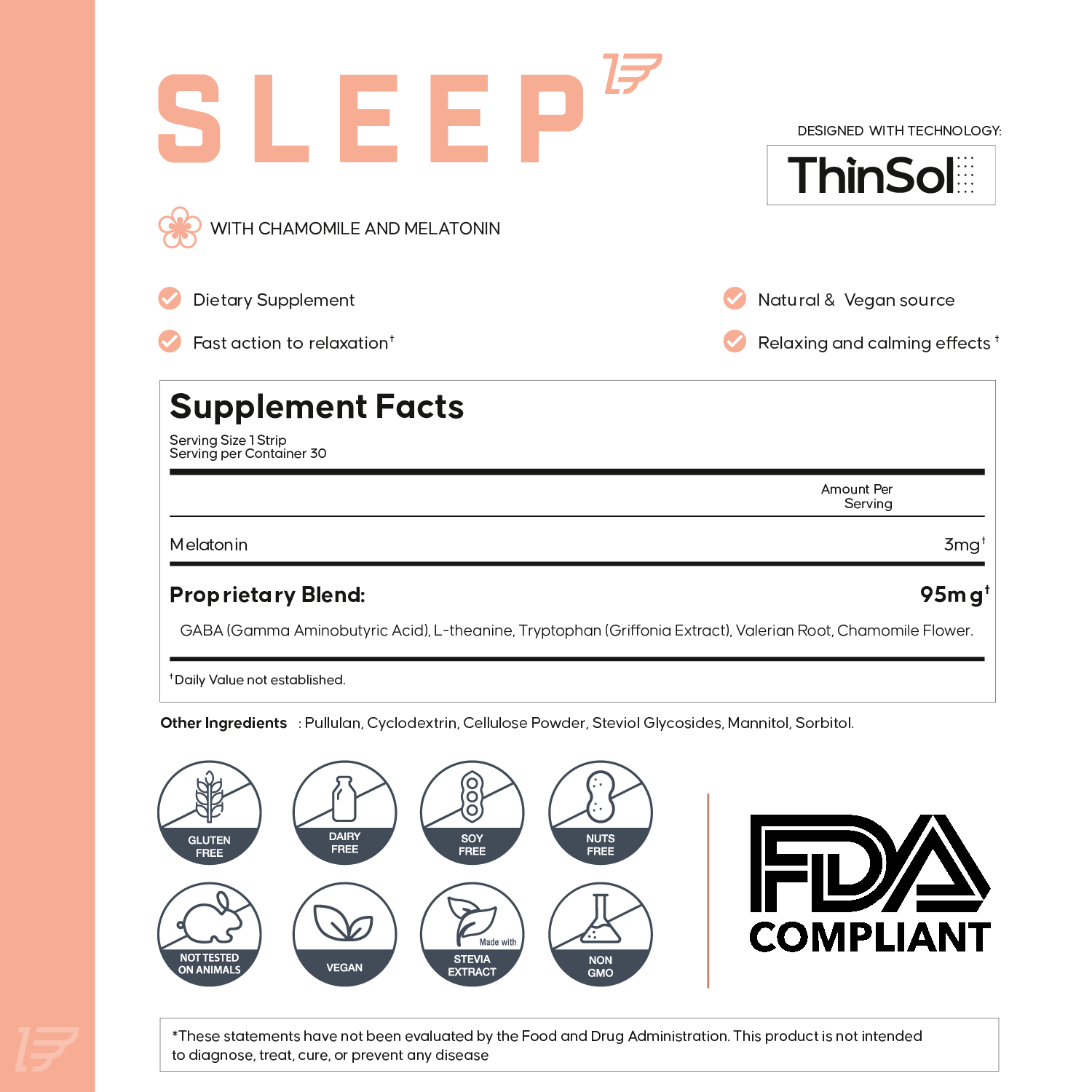 Zeph Sleep Strips - 30 un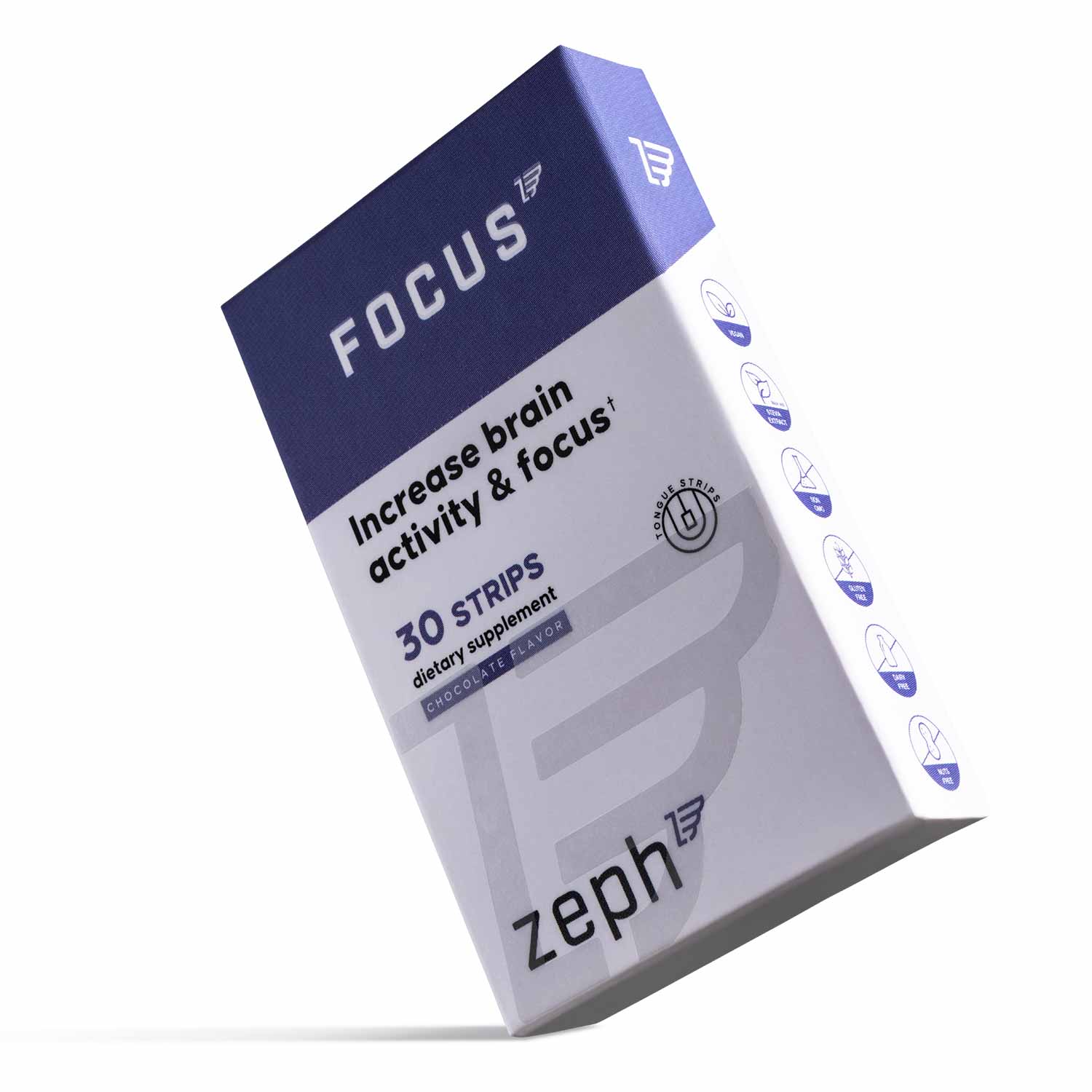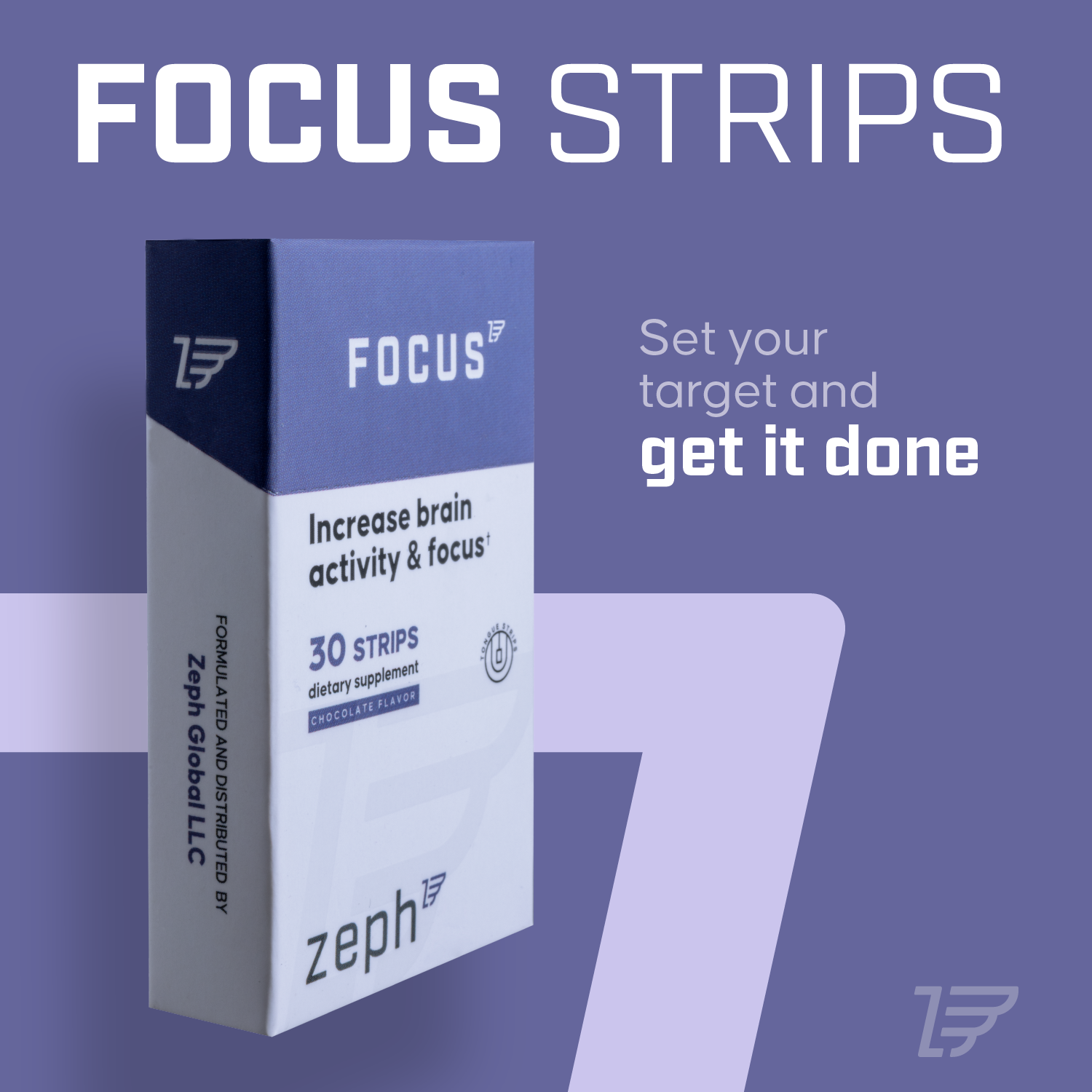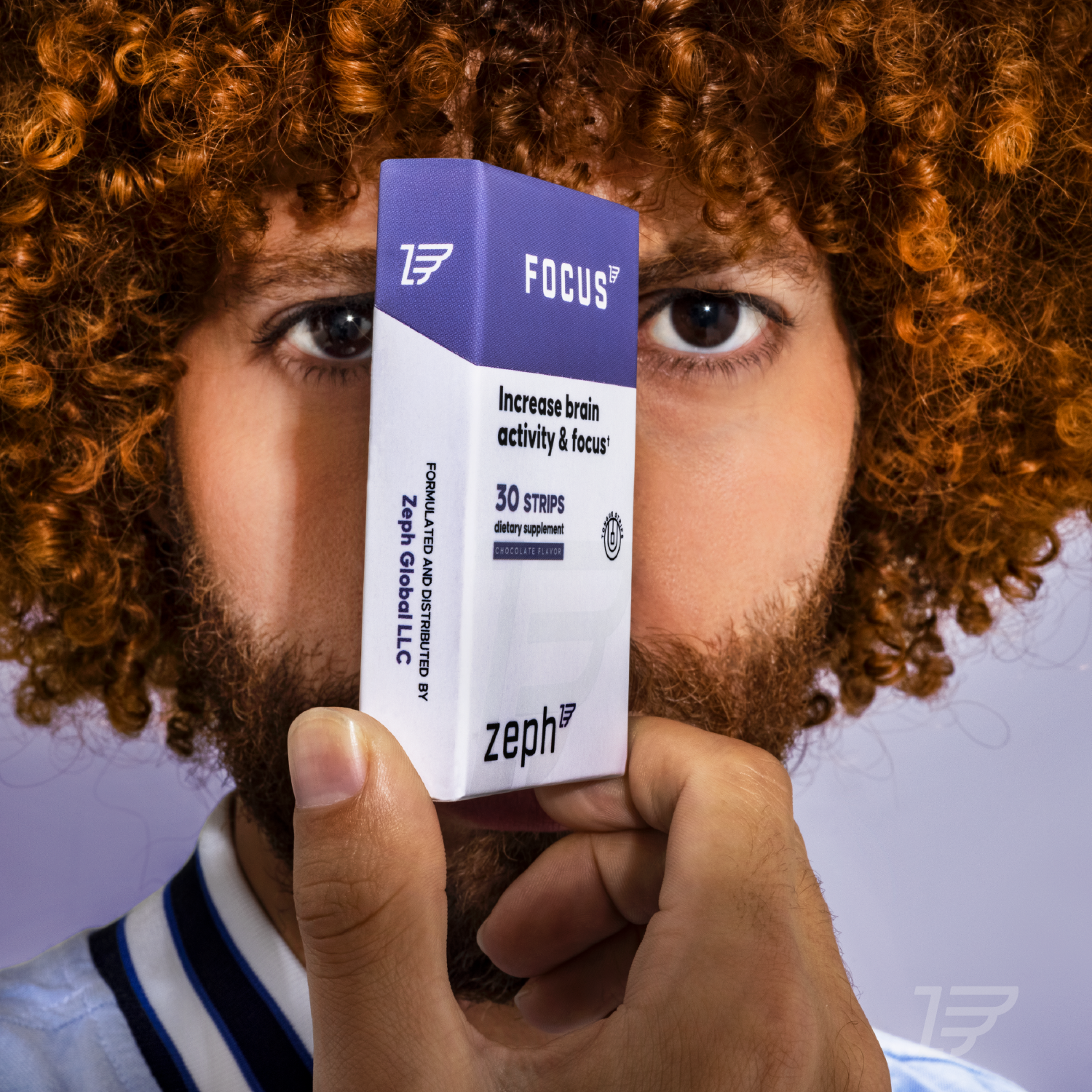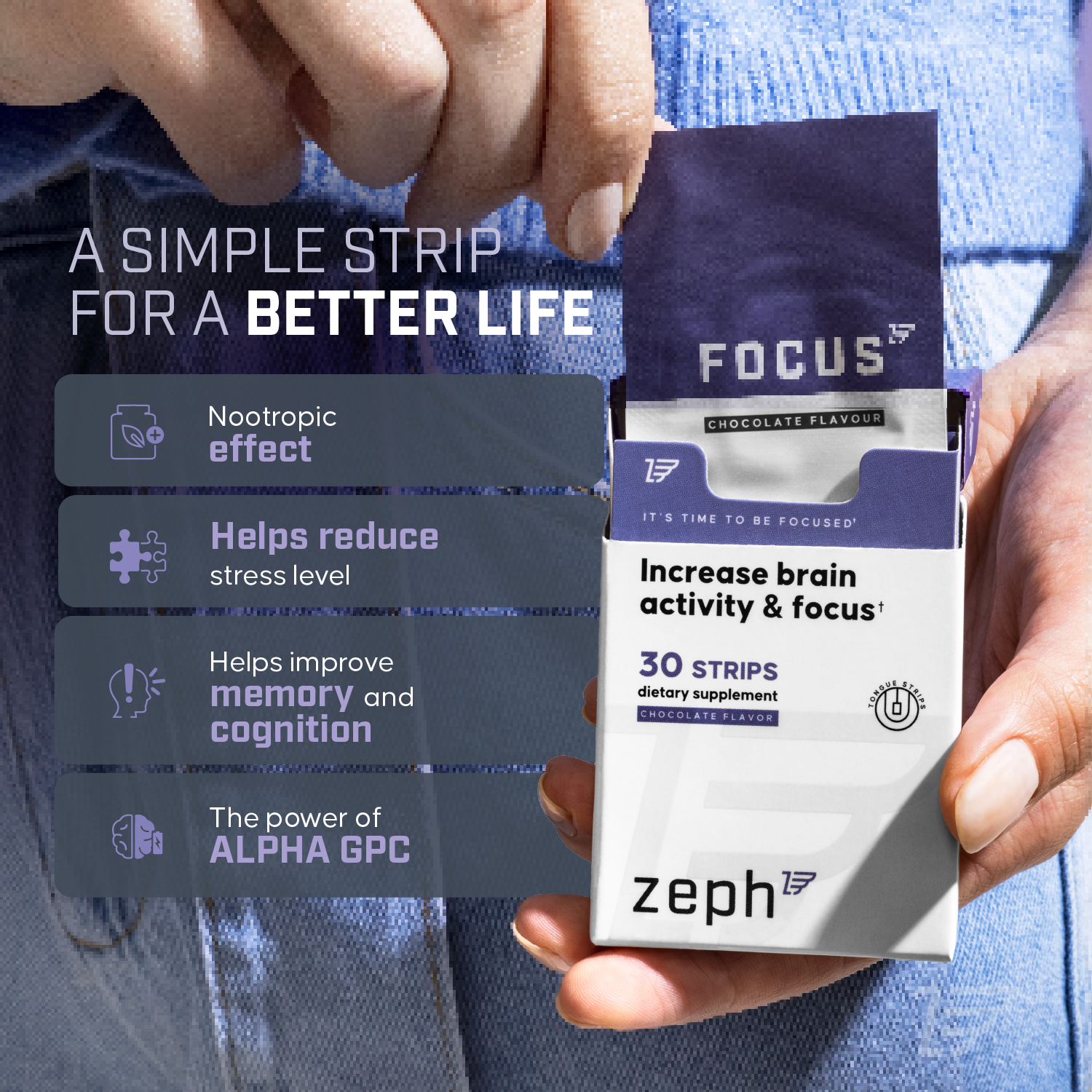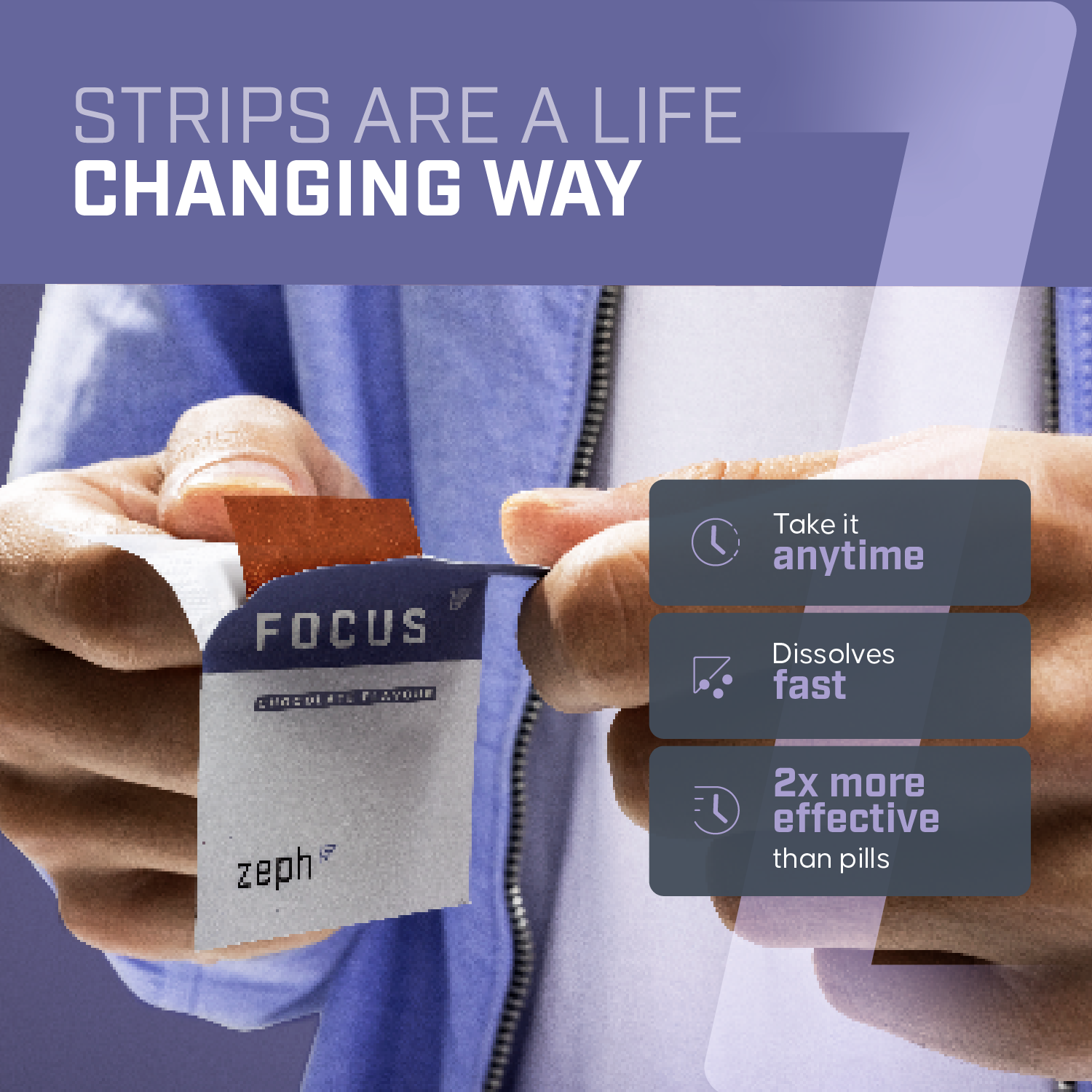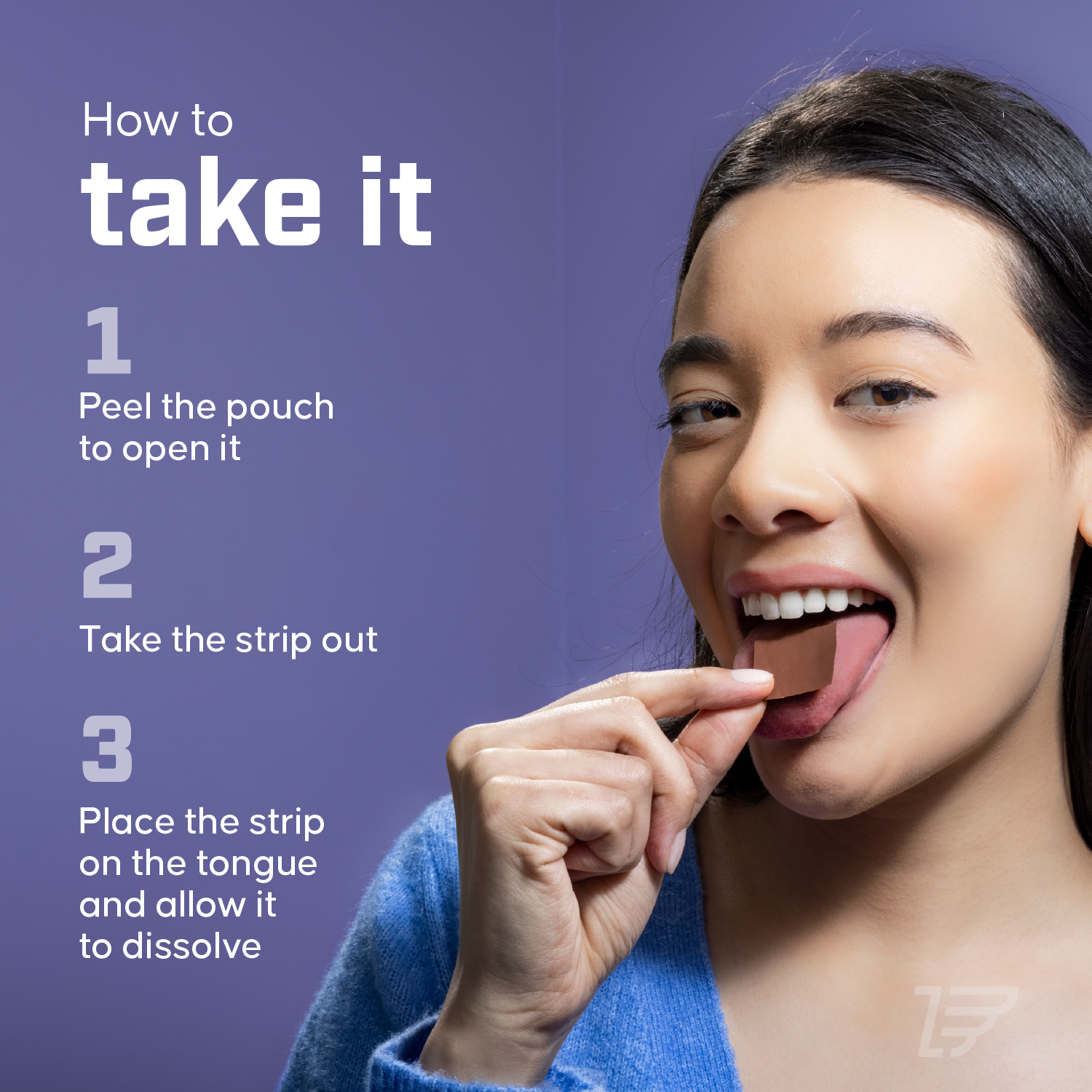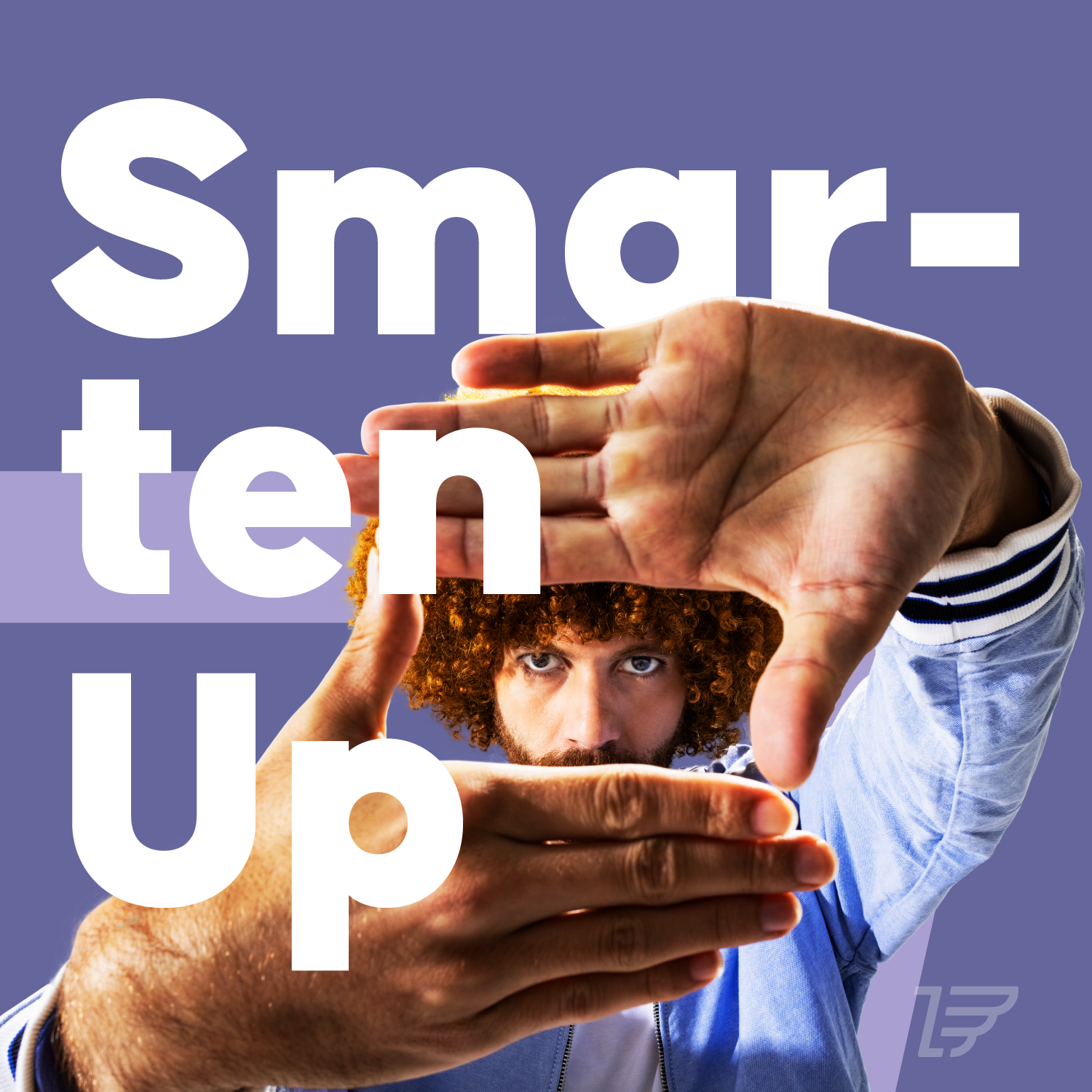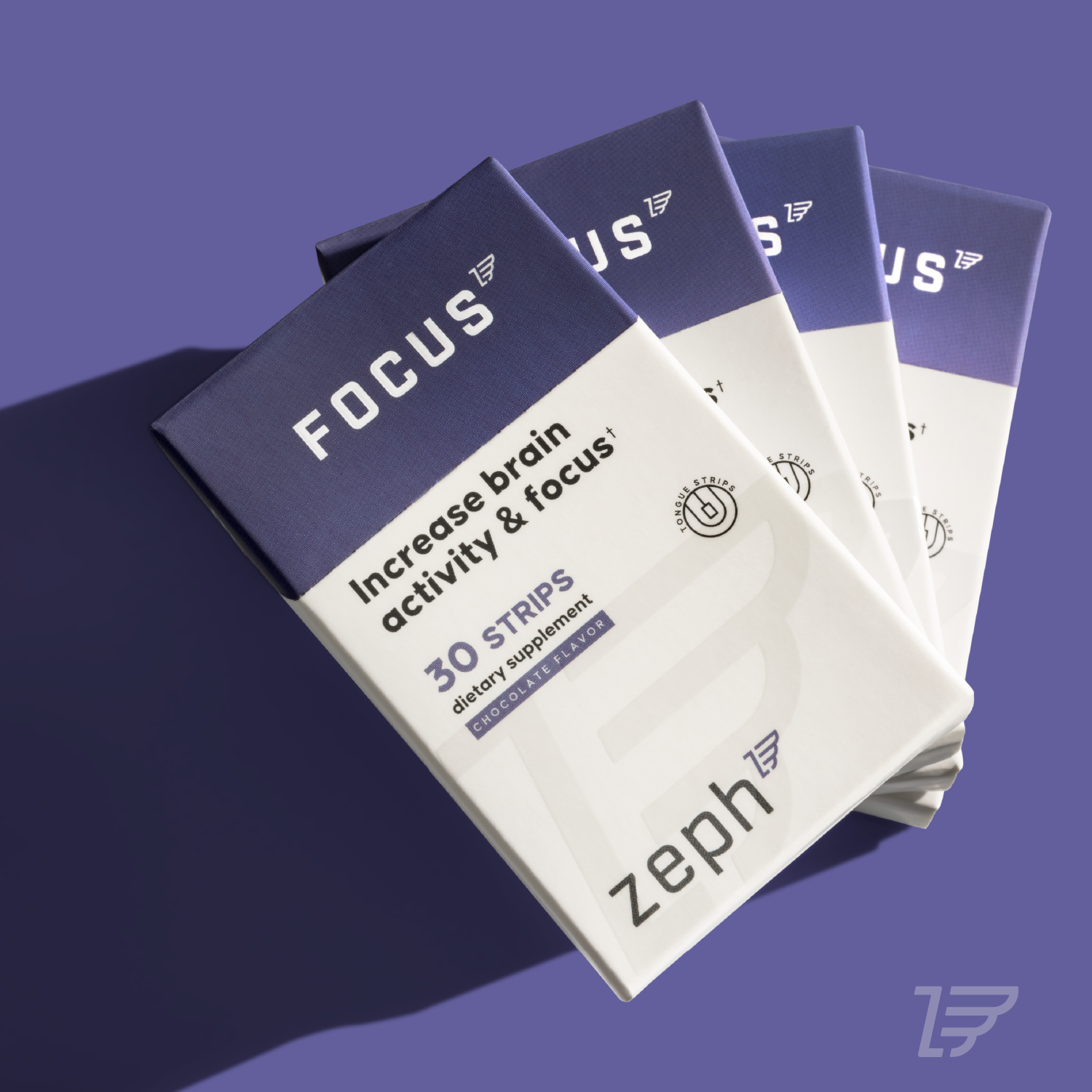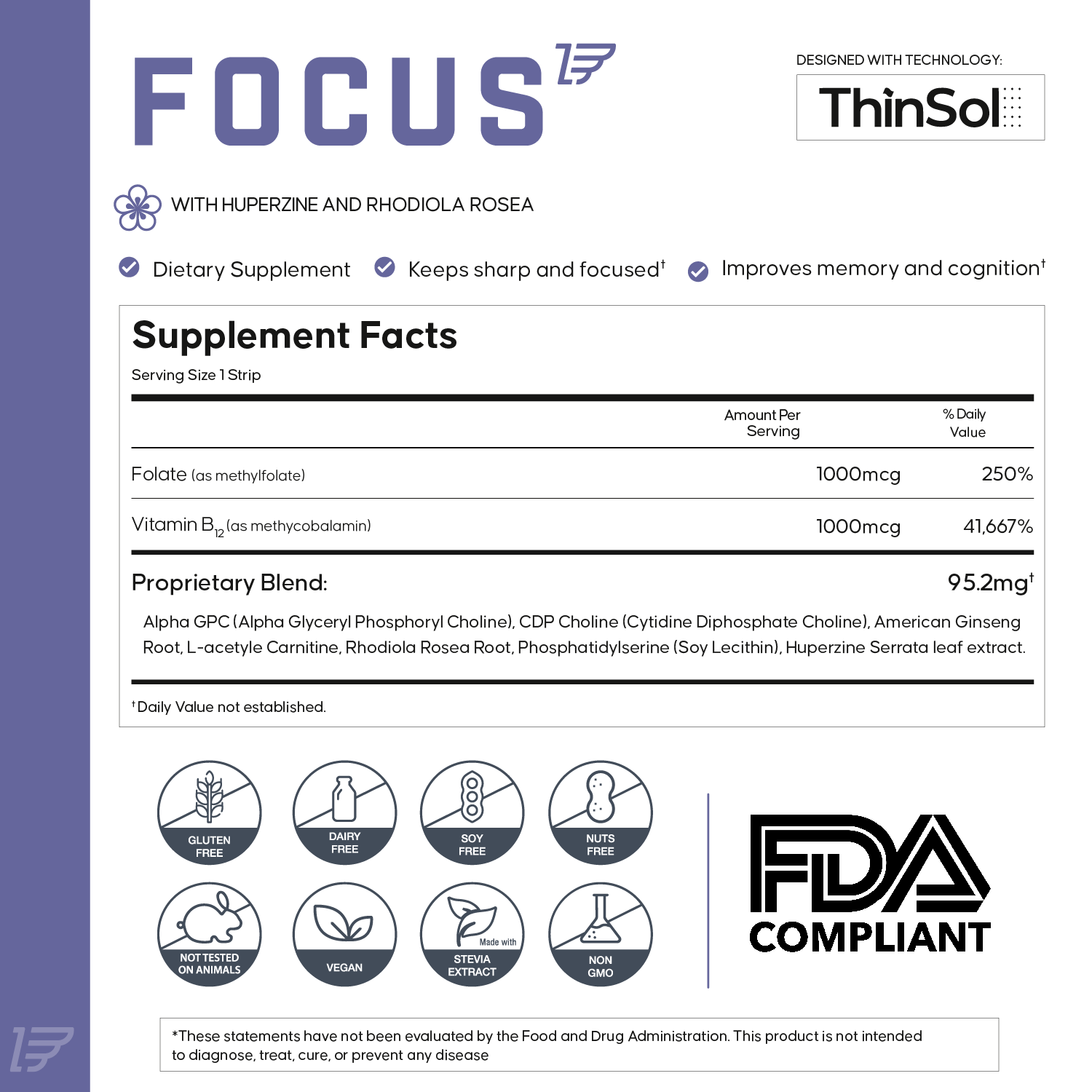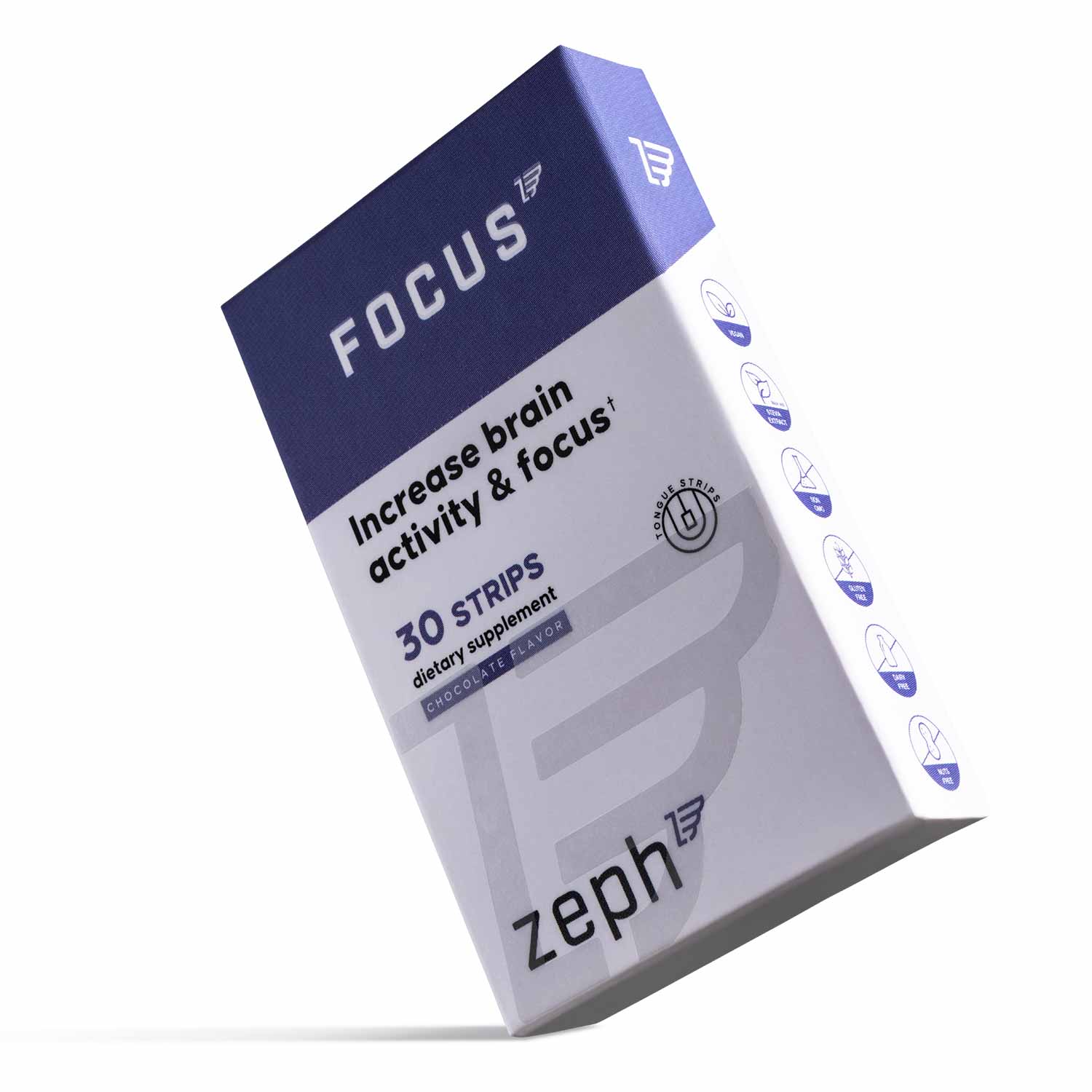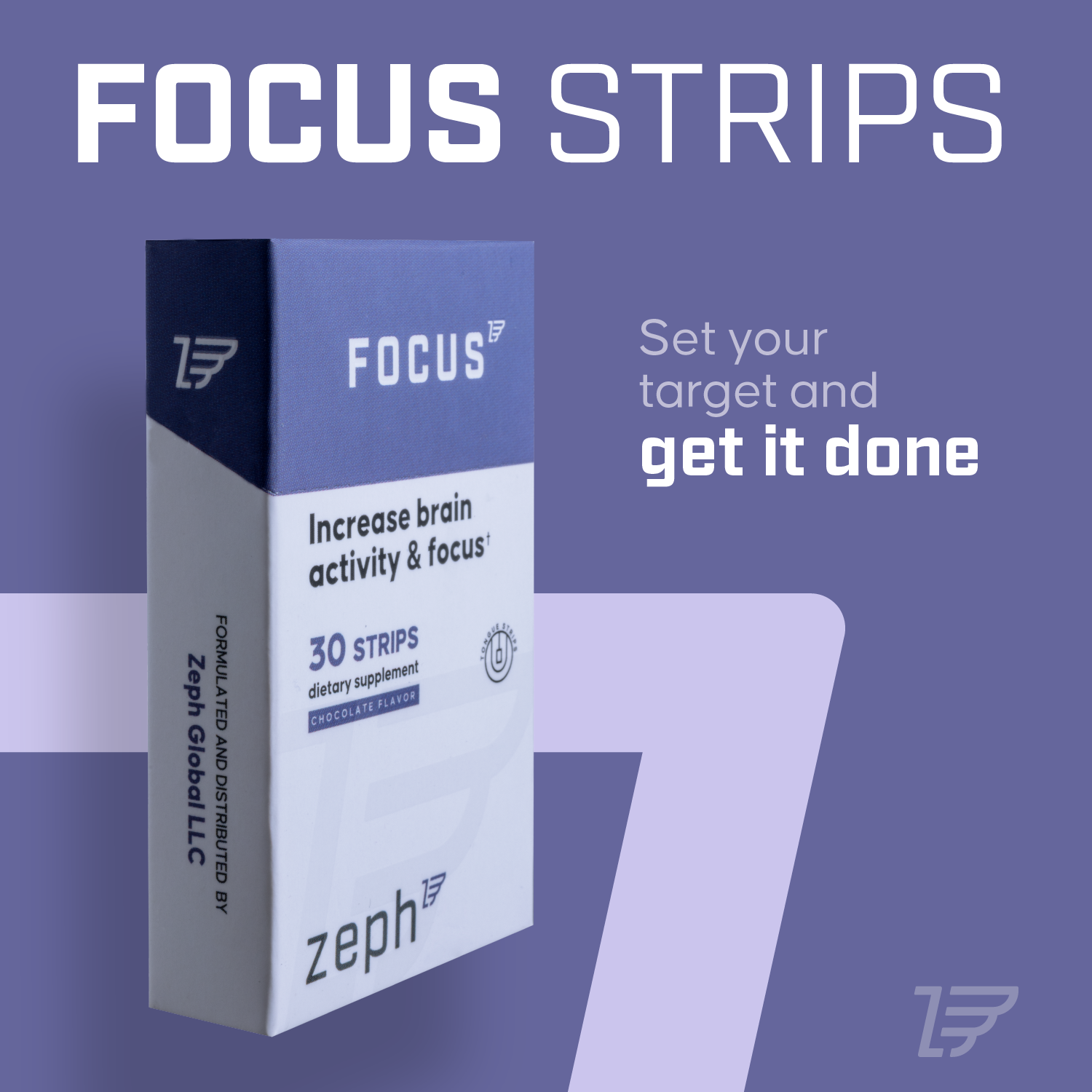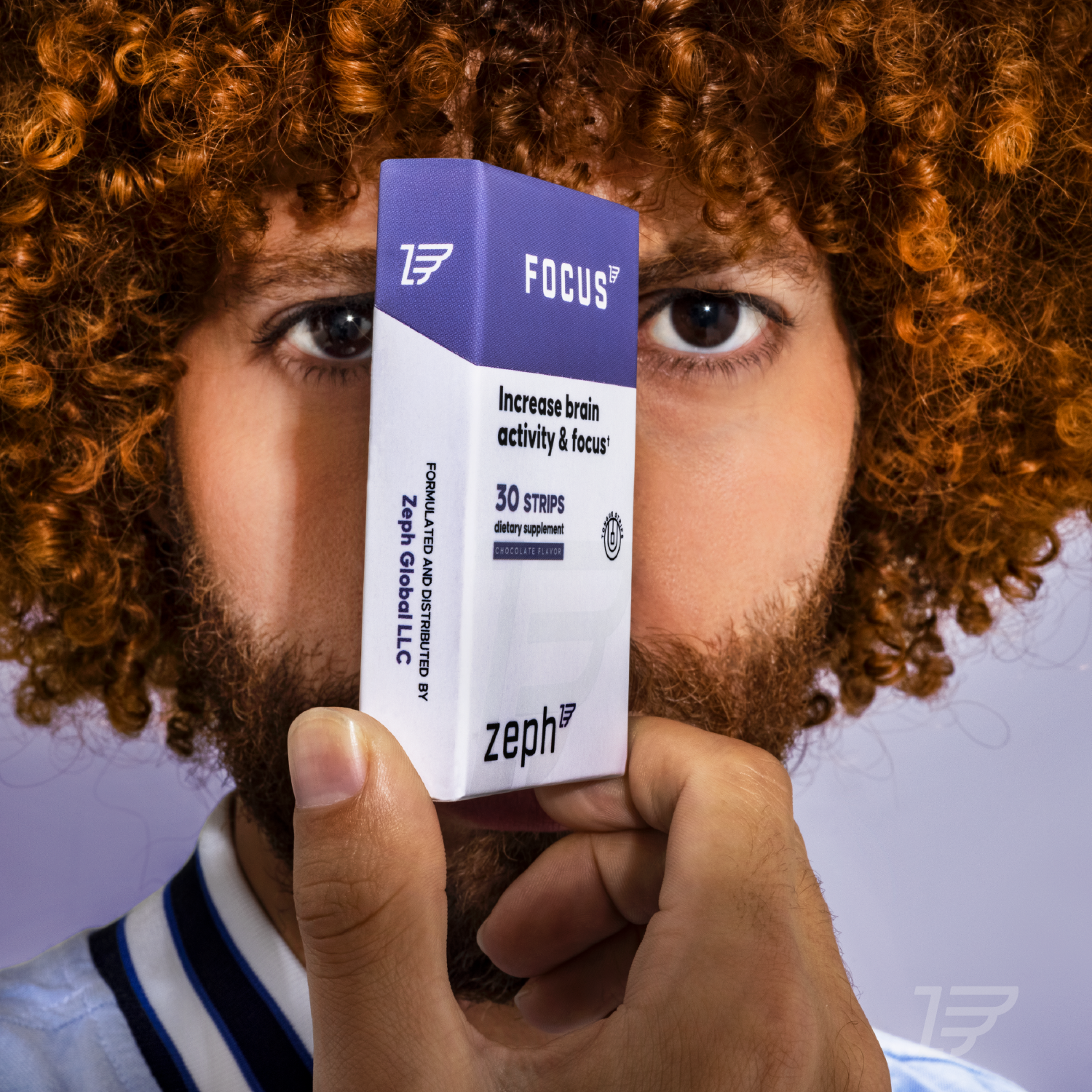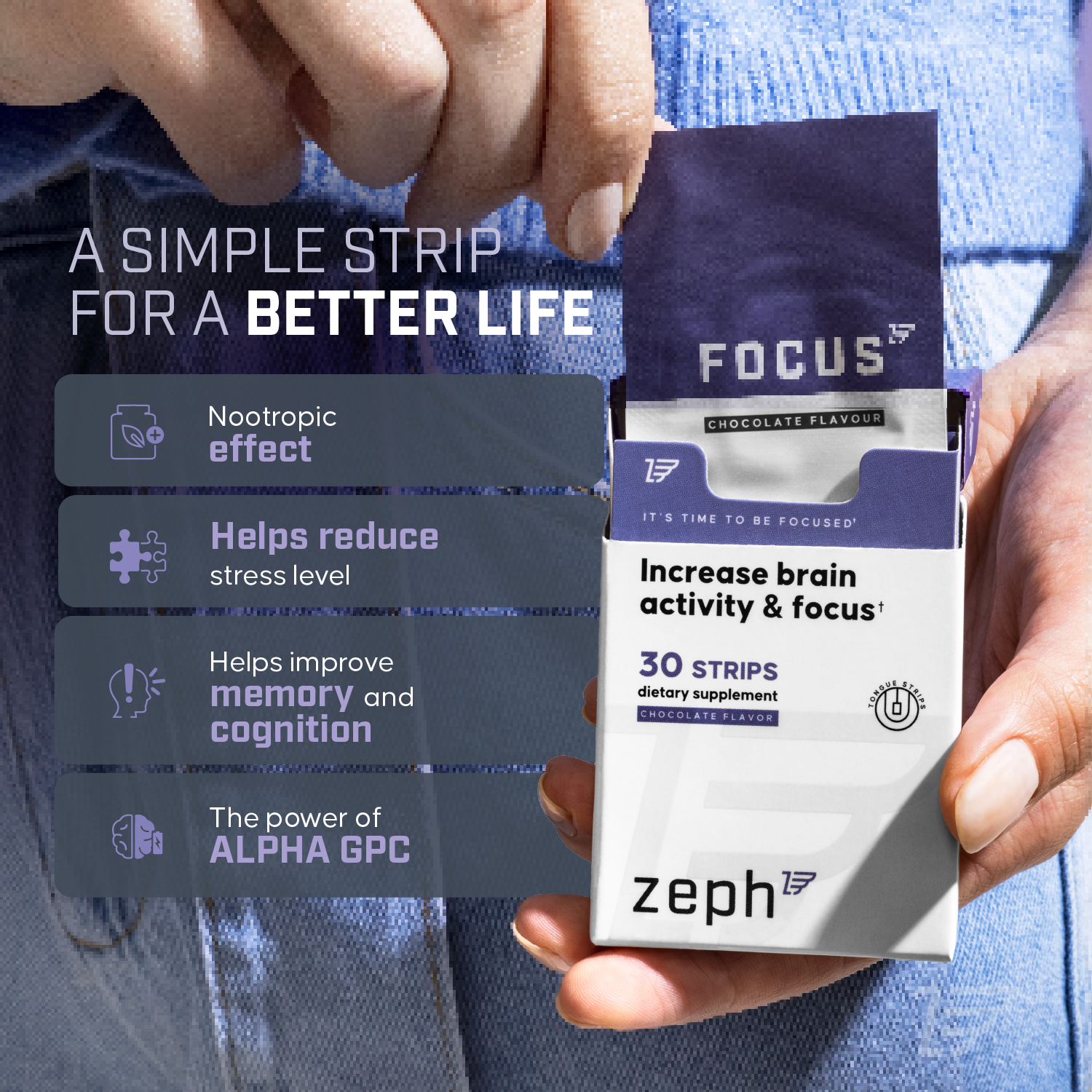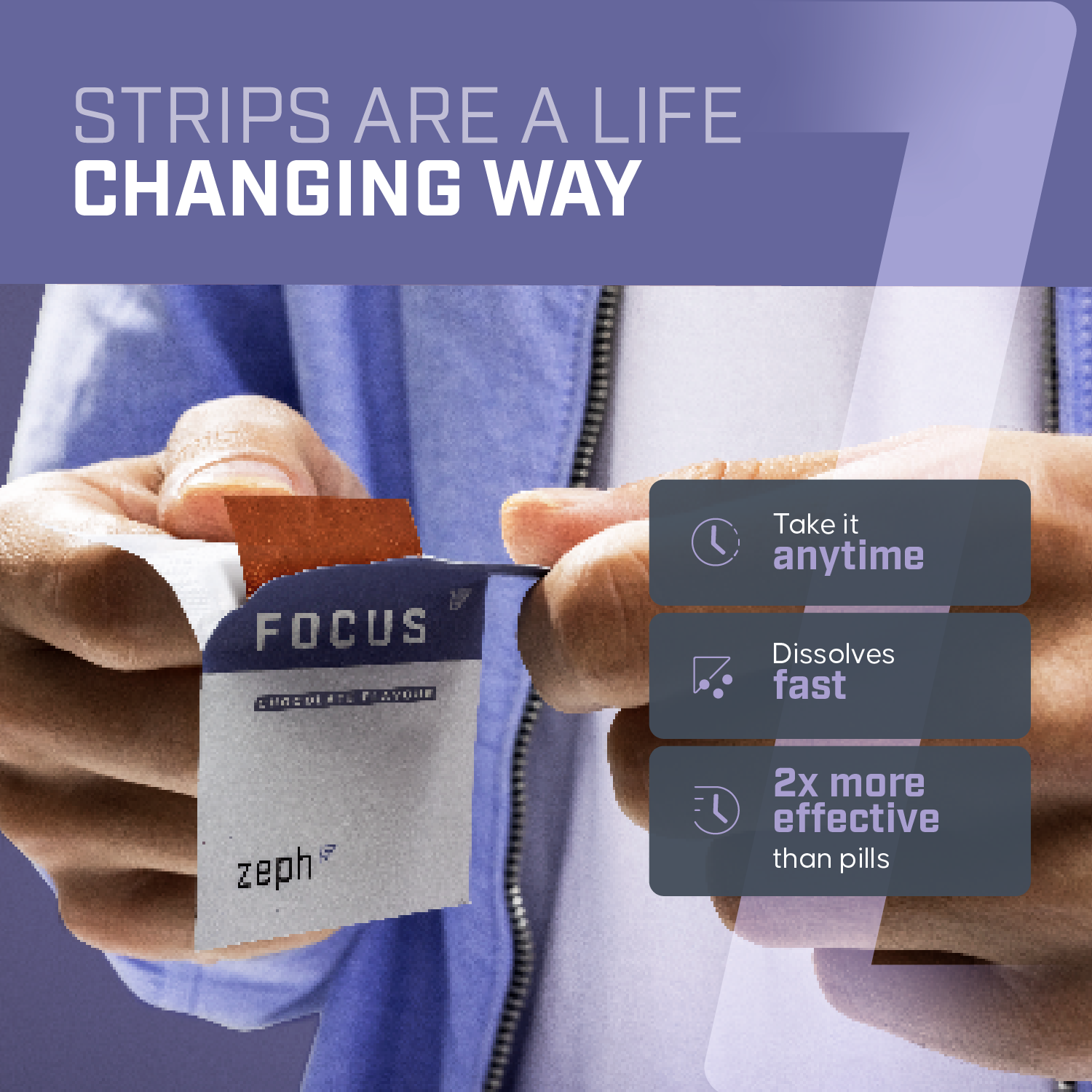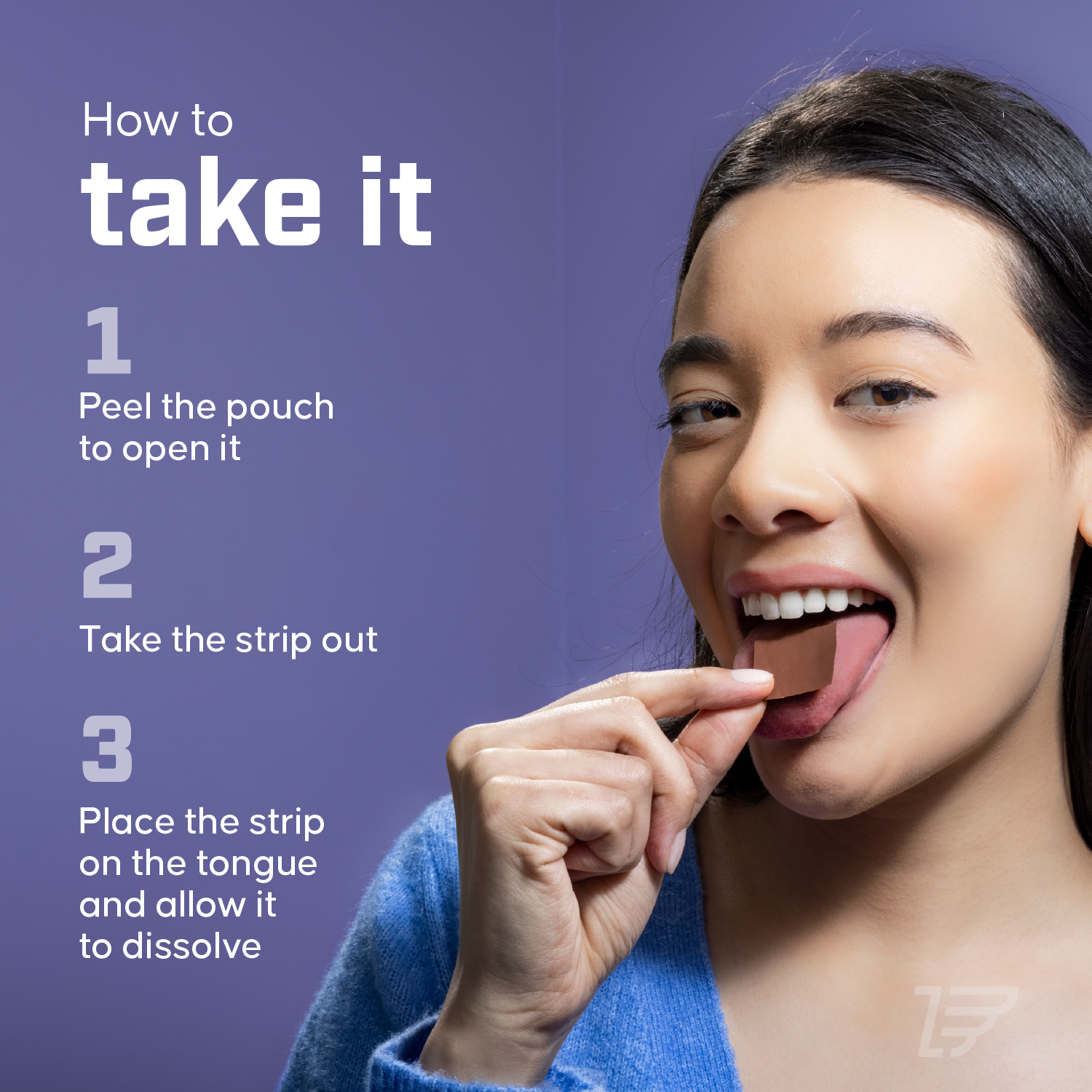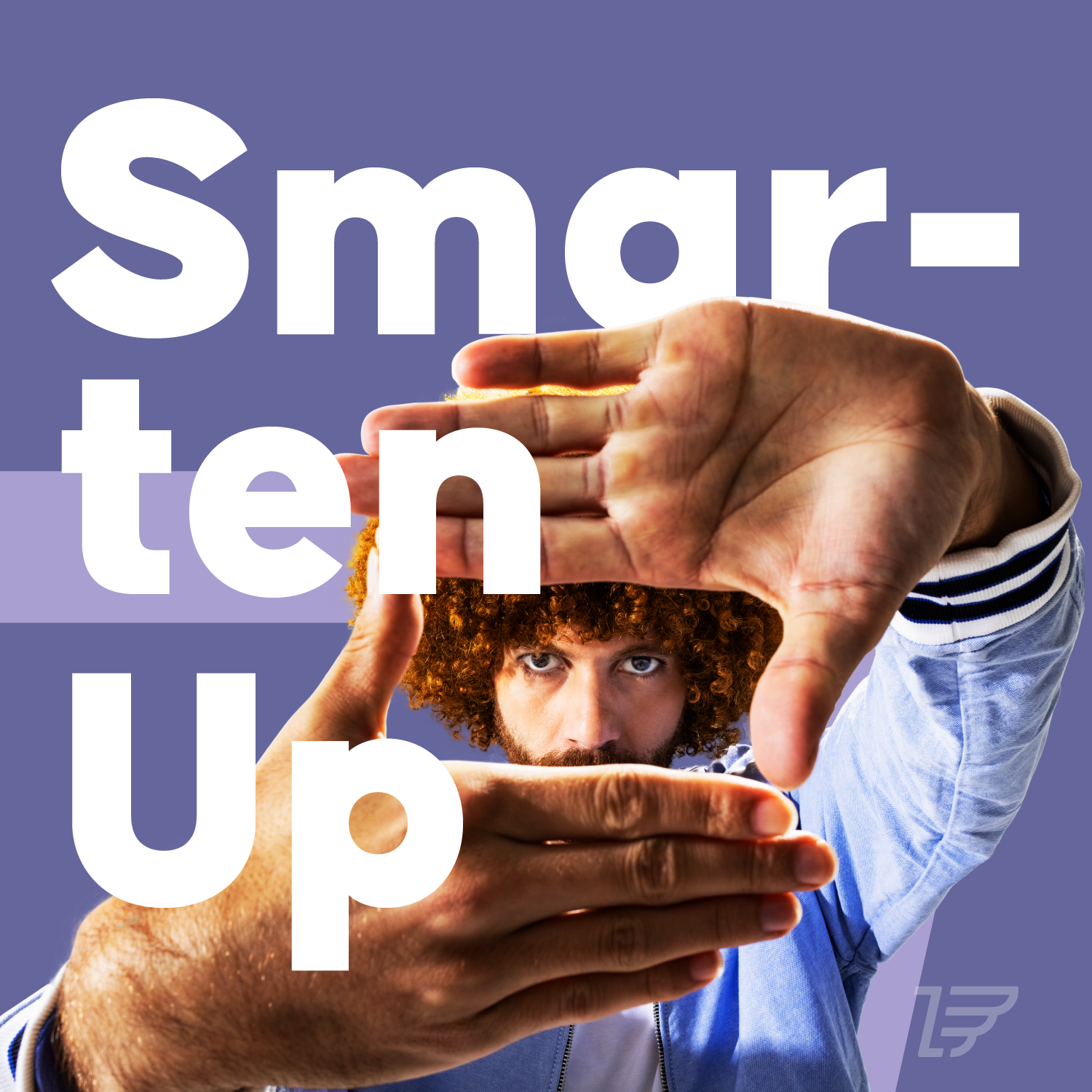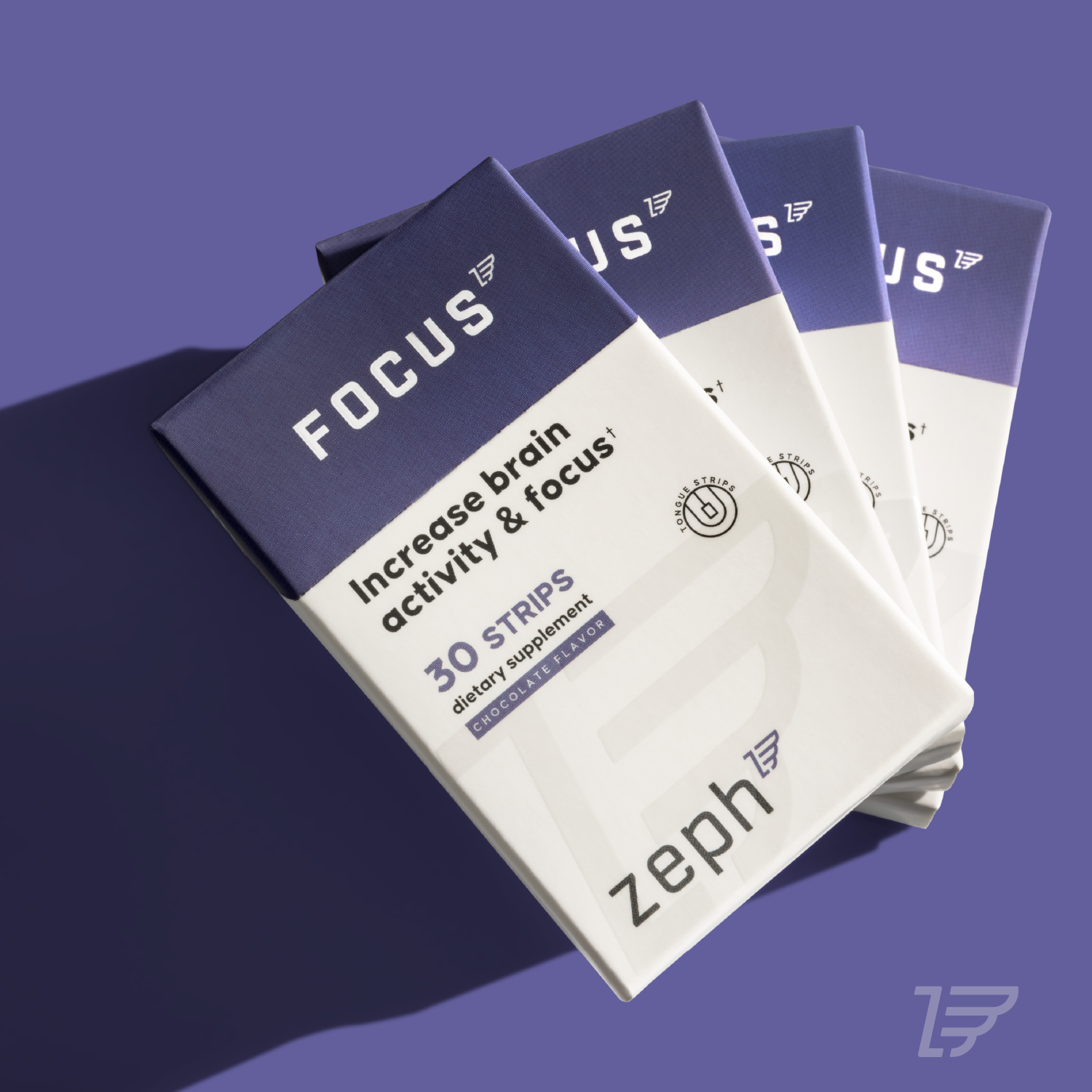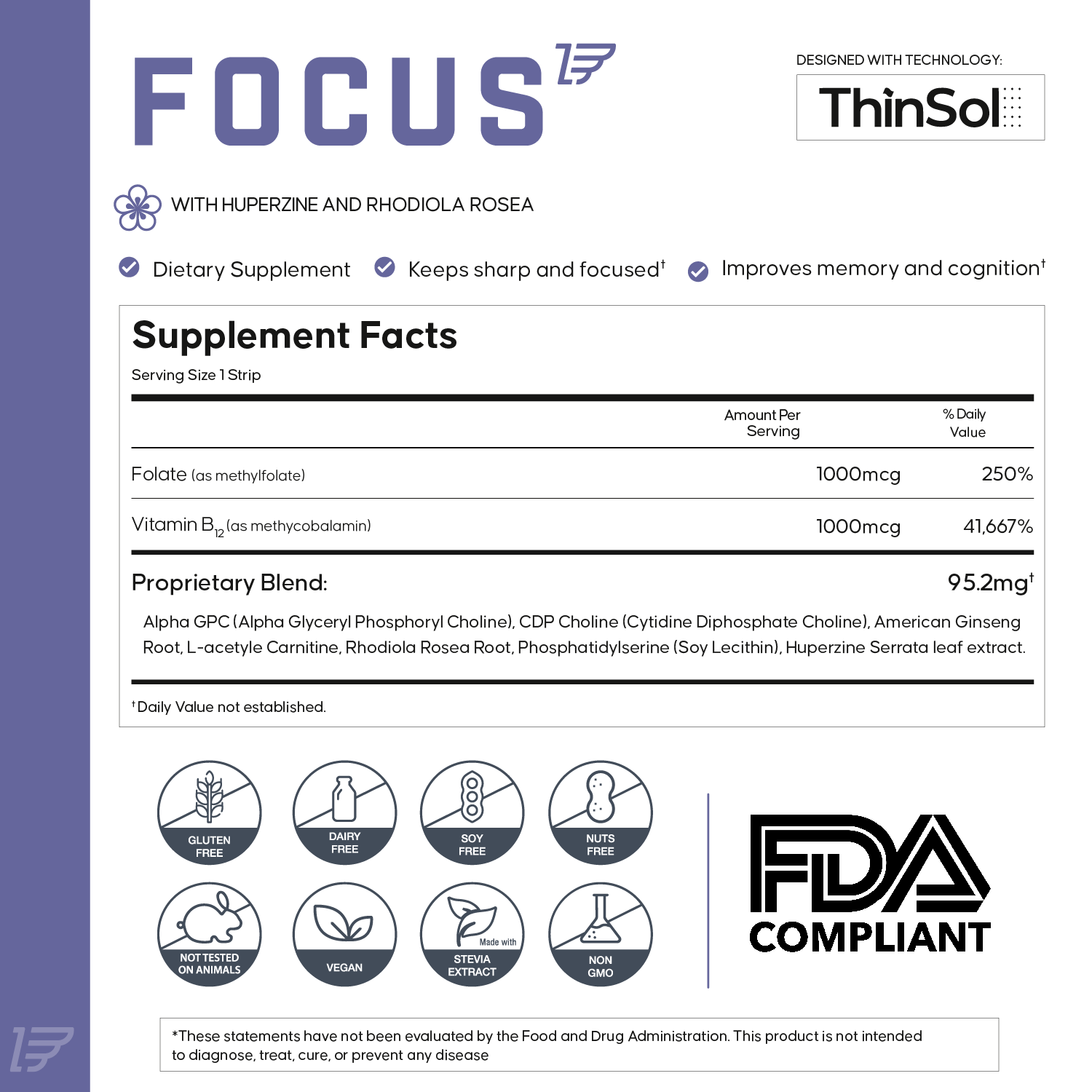 Zeph Focus Strips - 30 un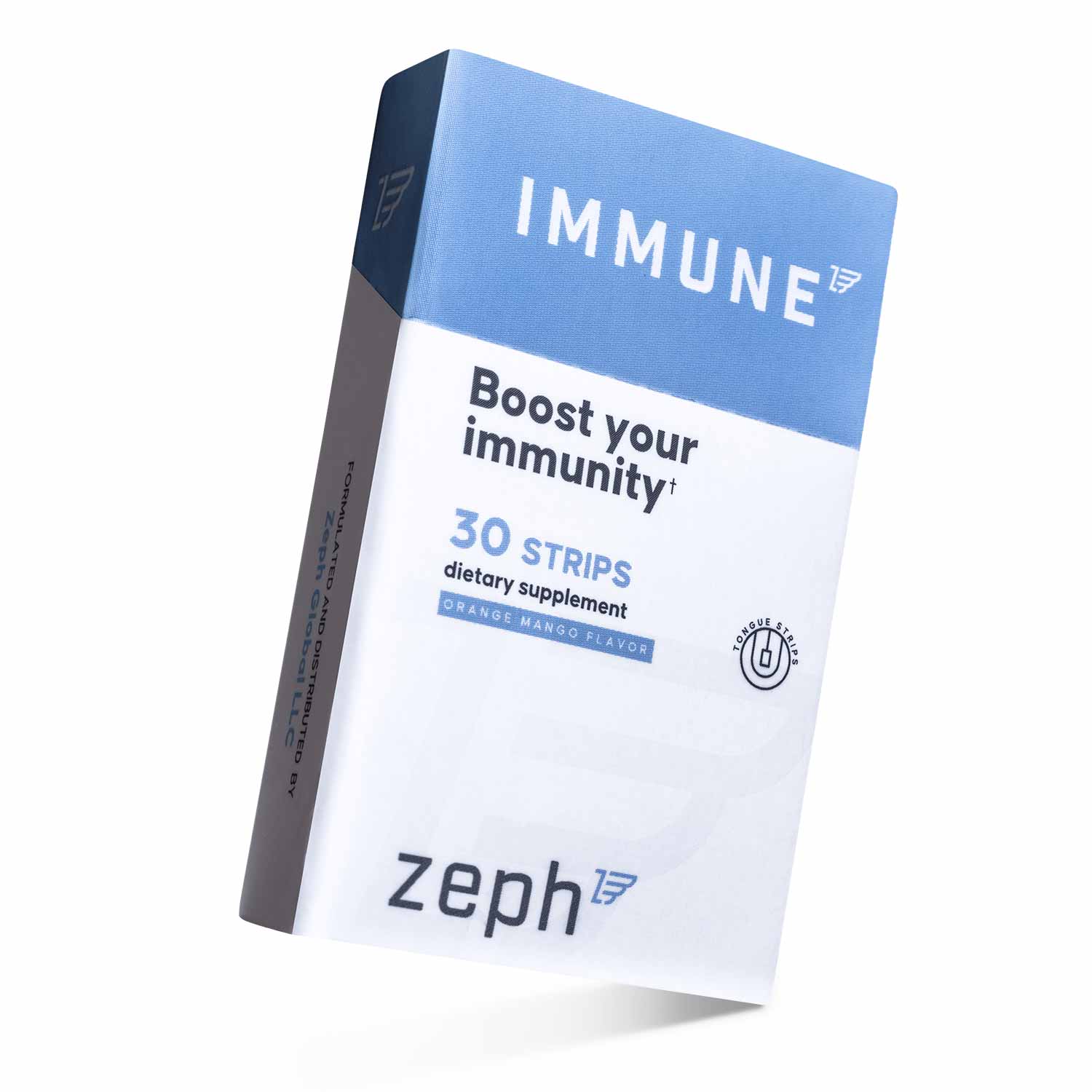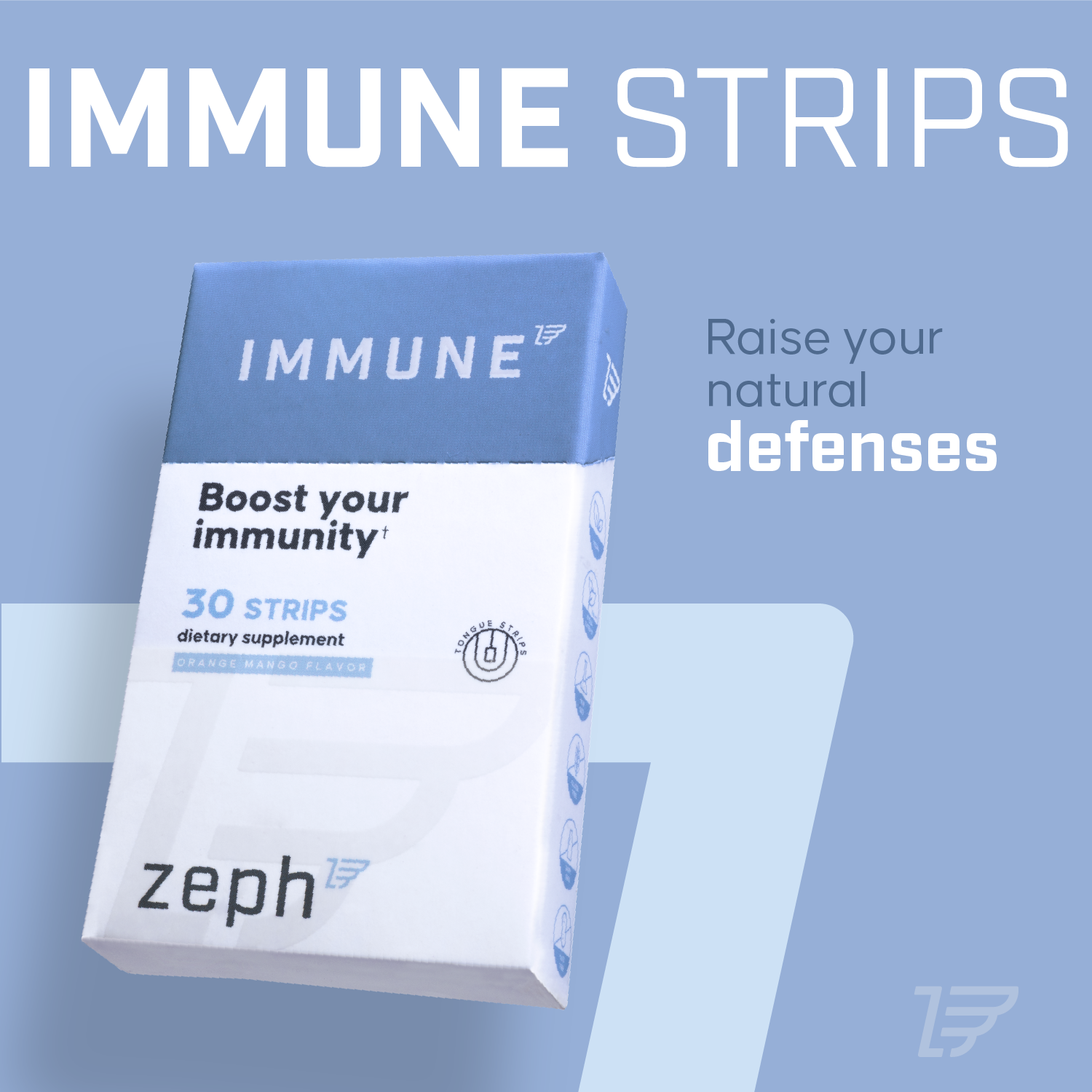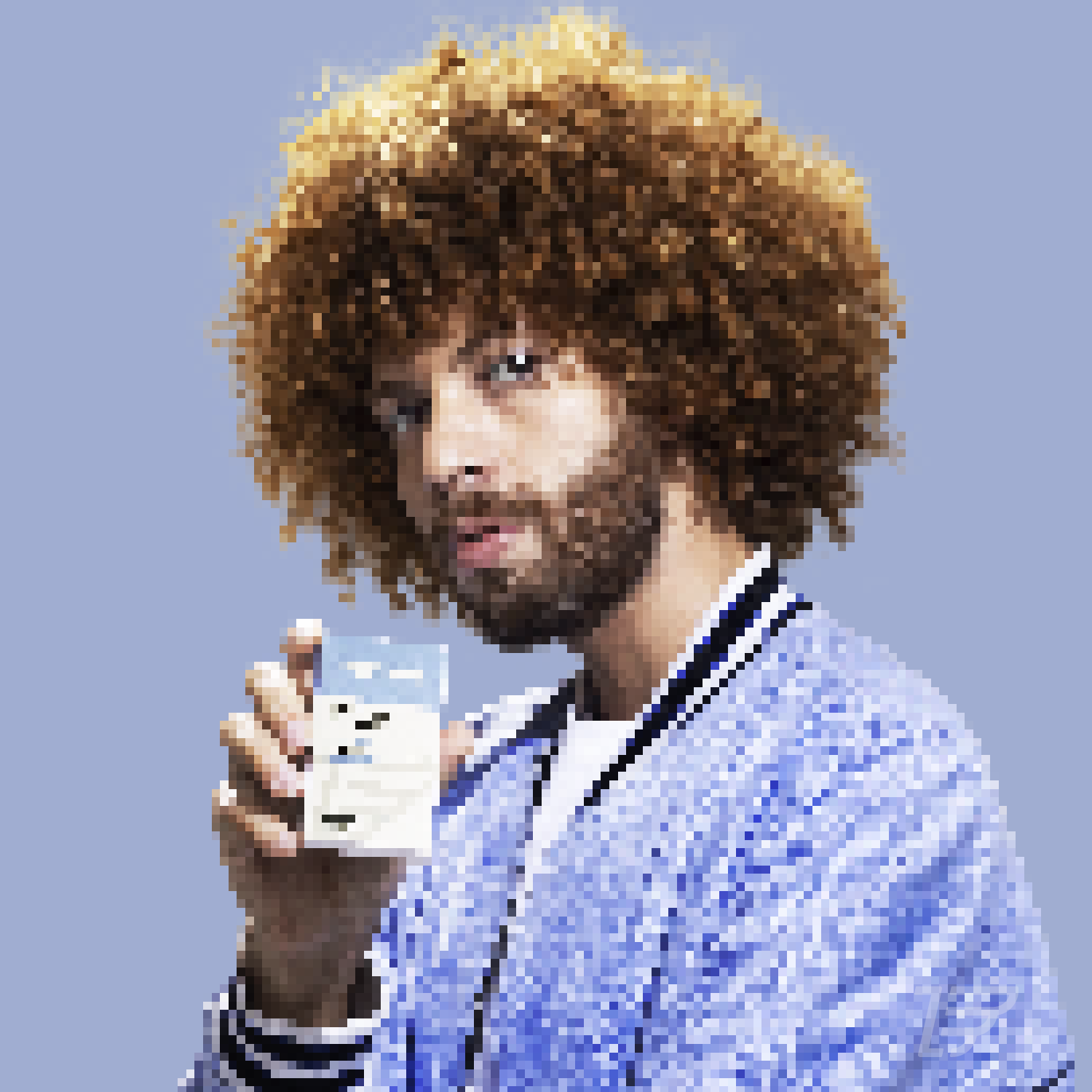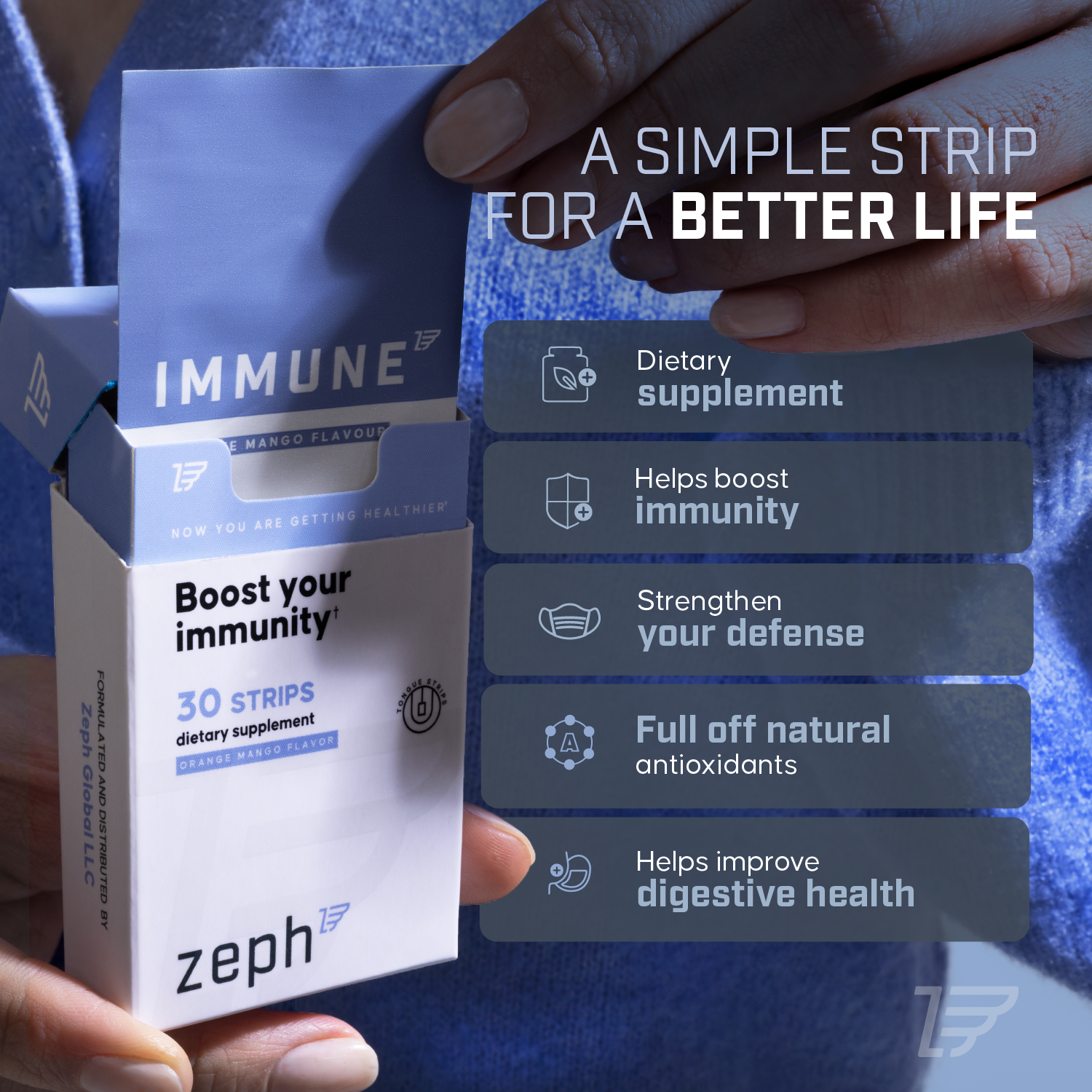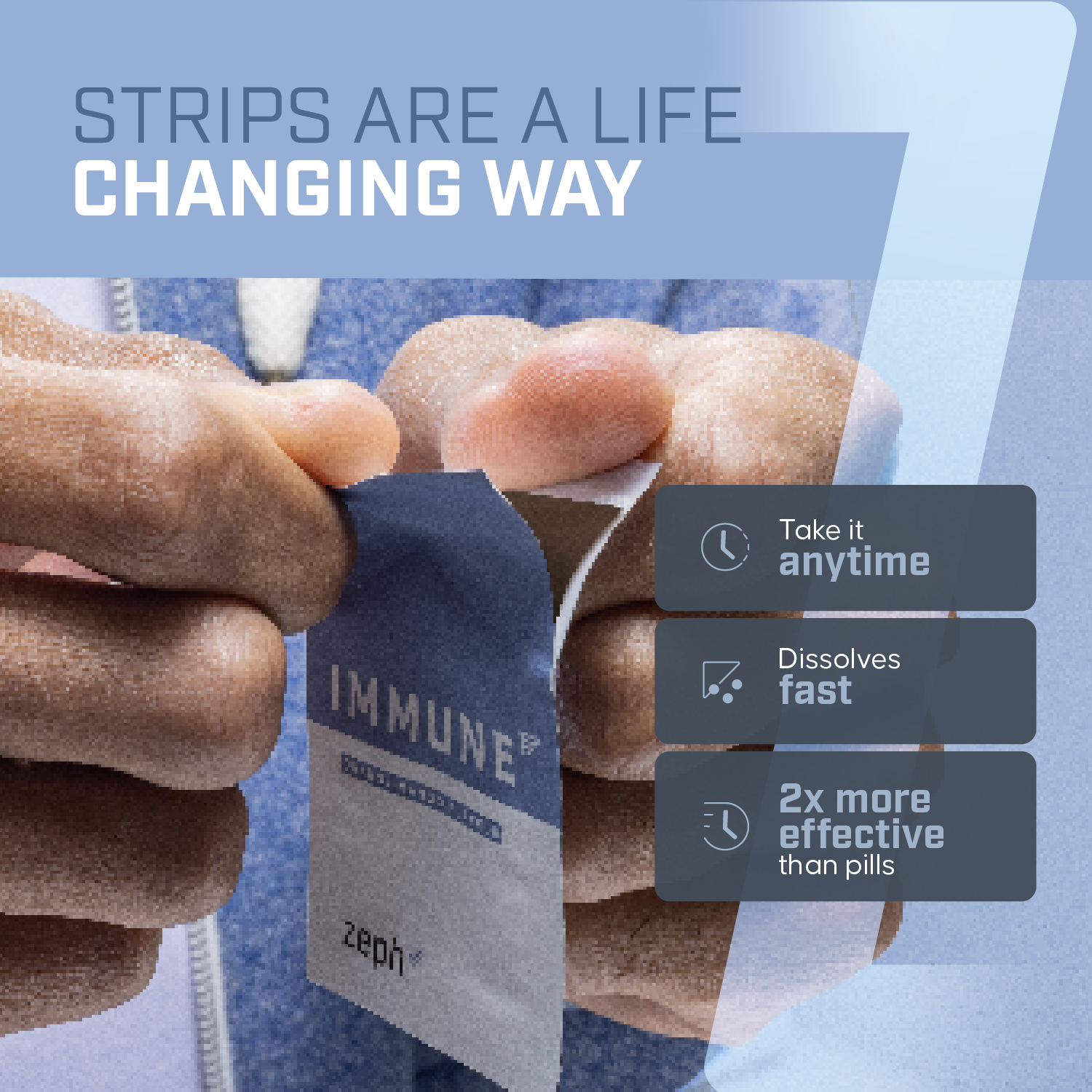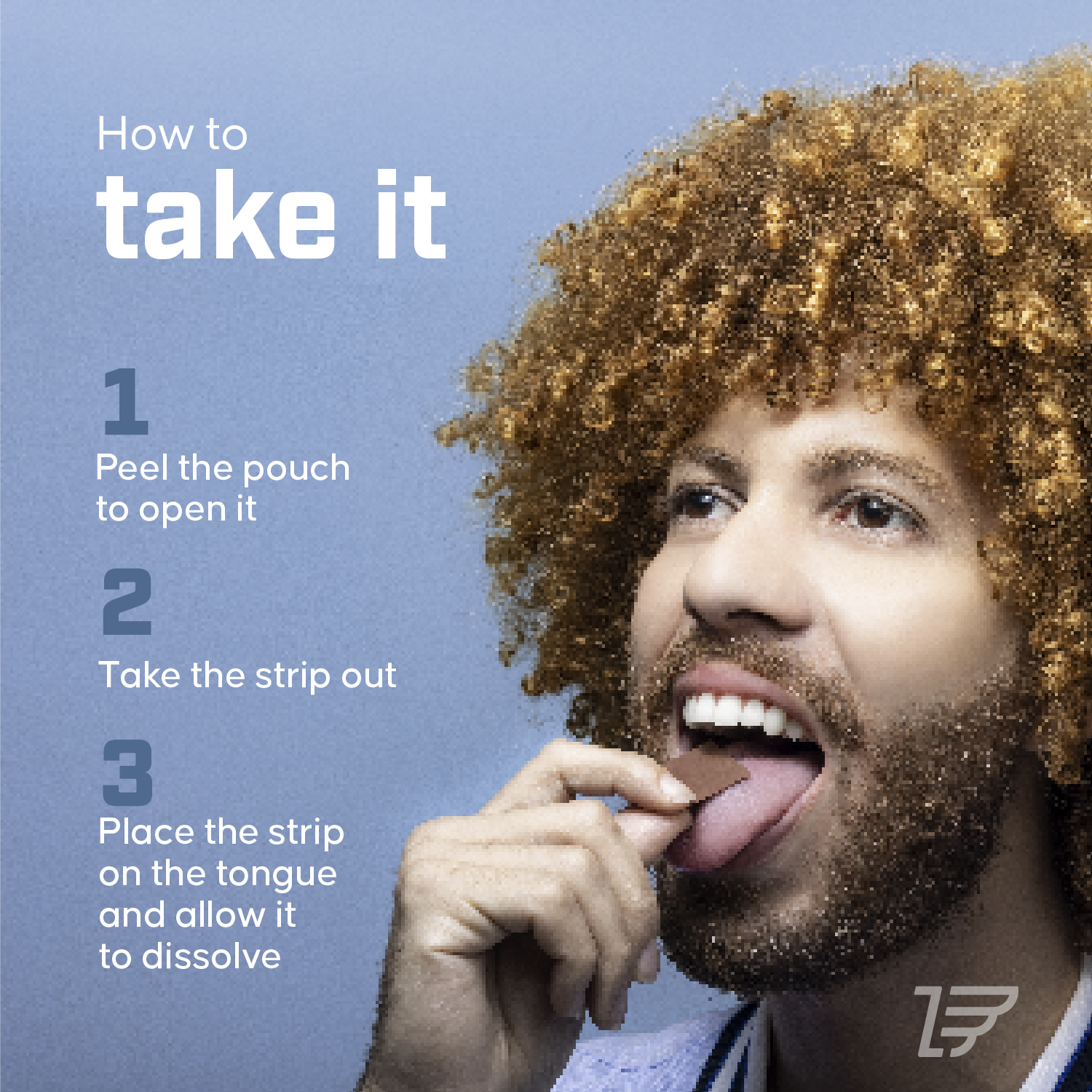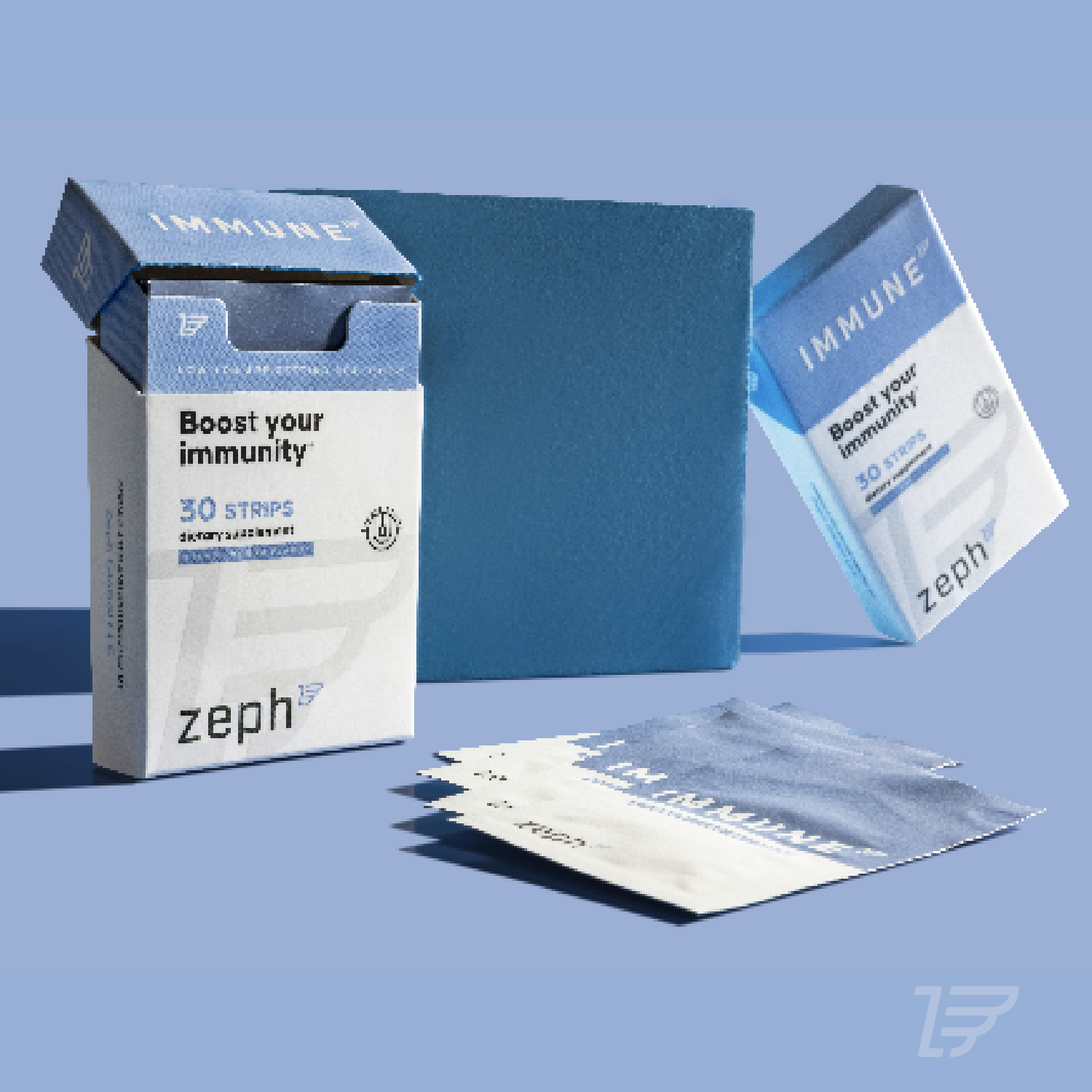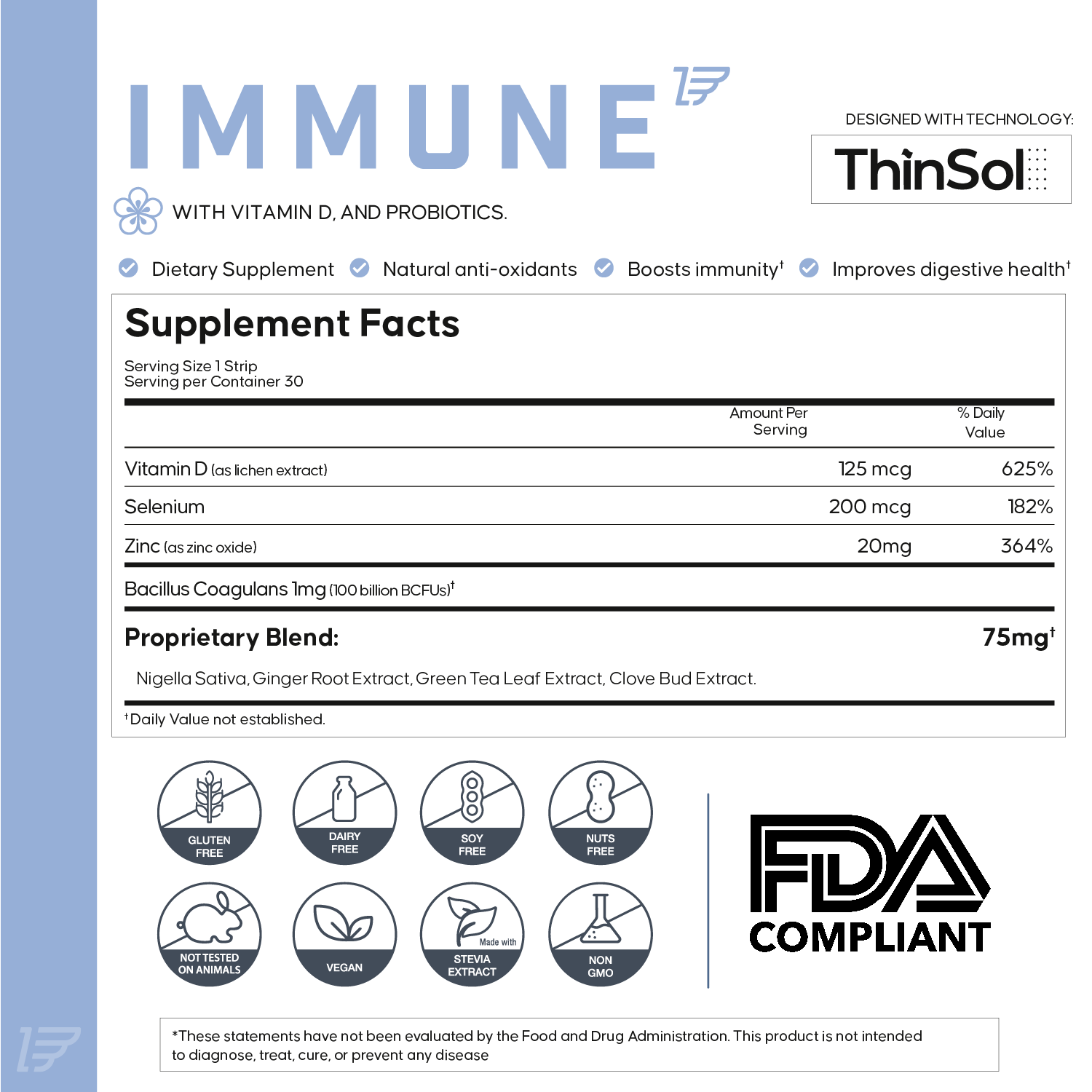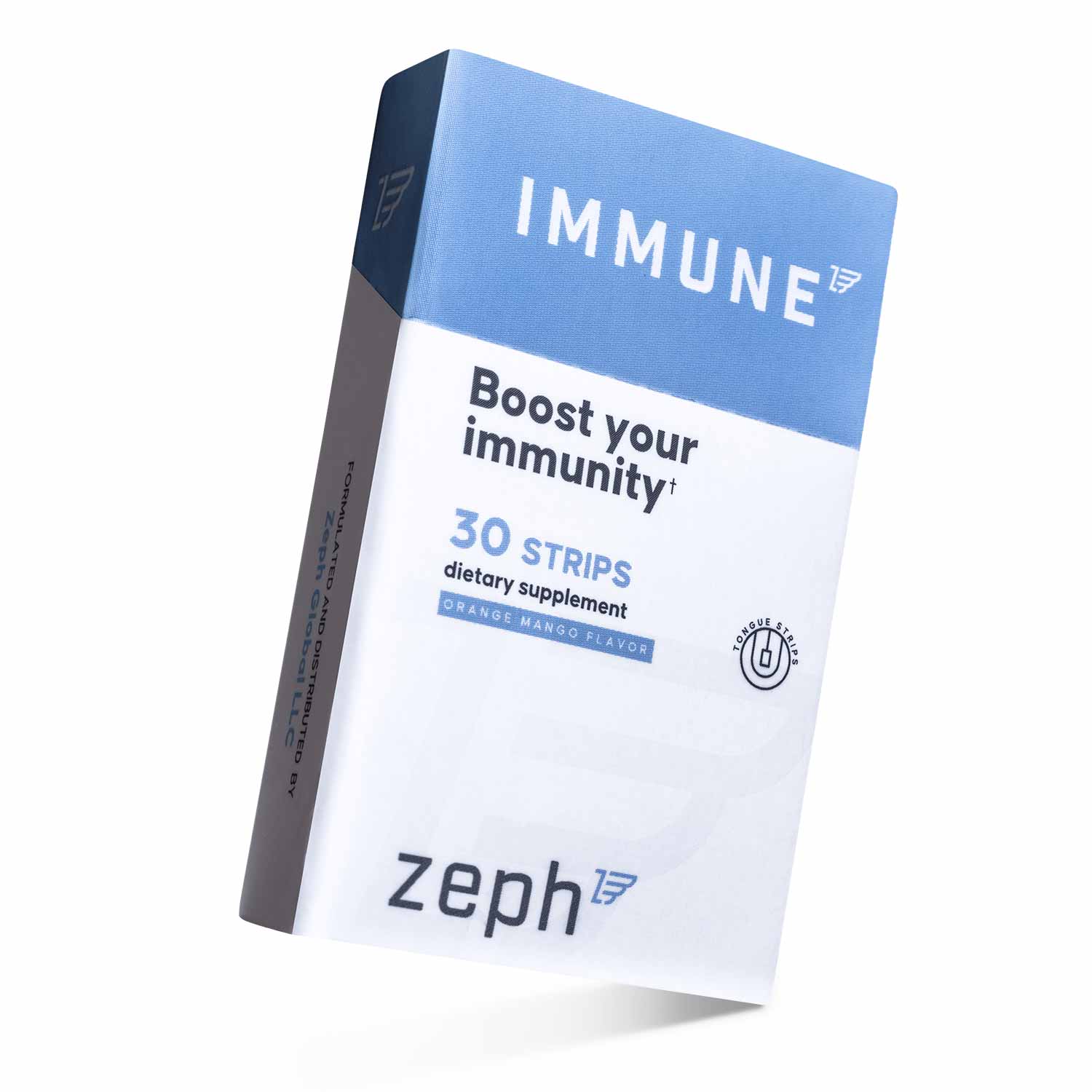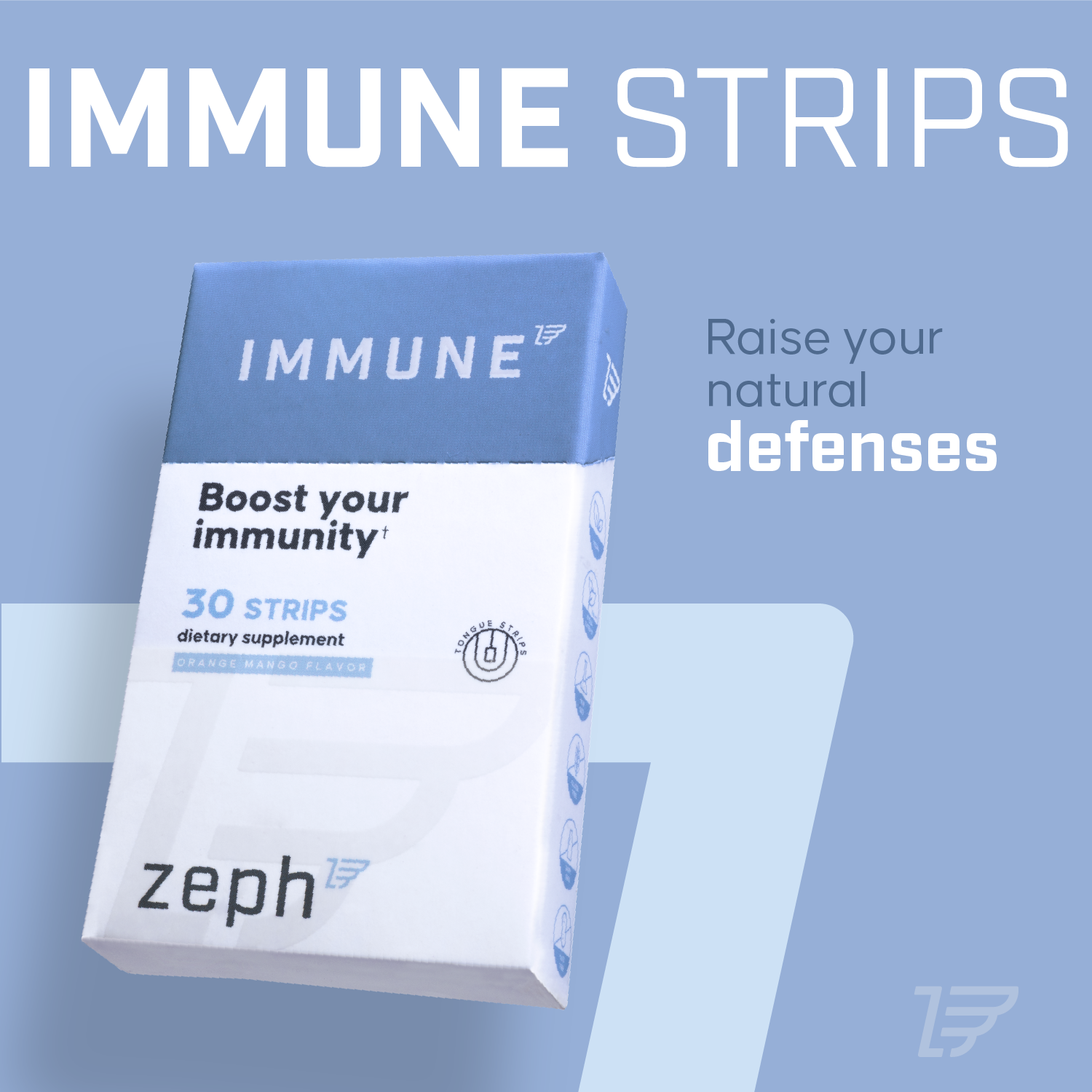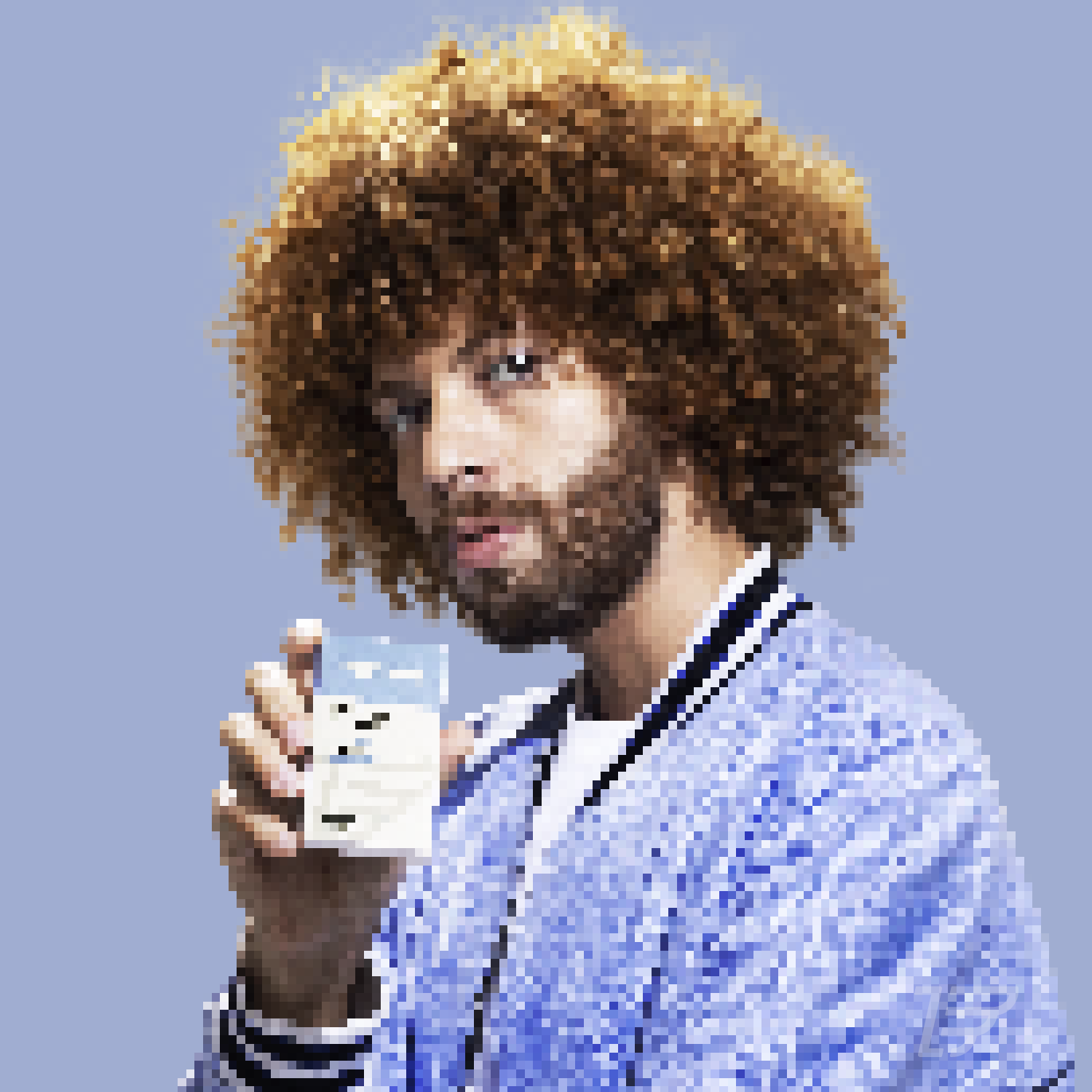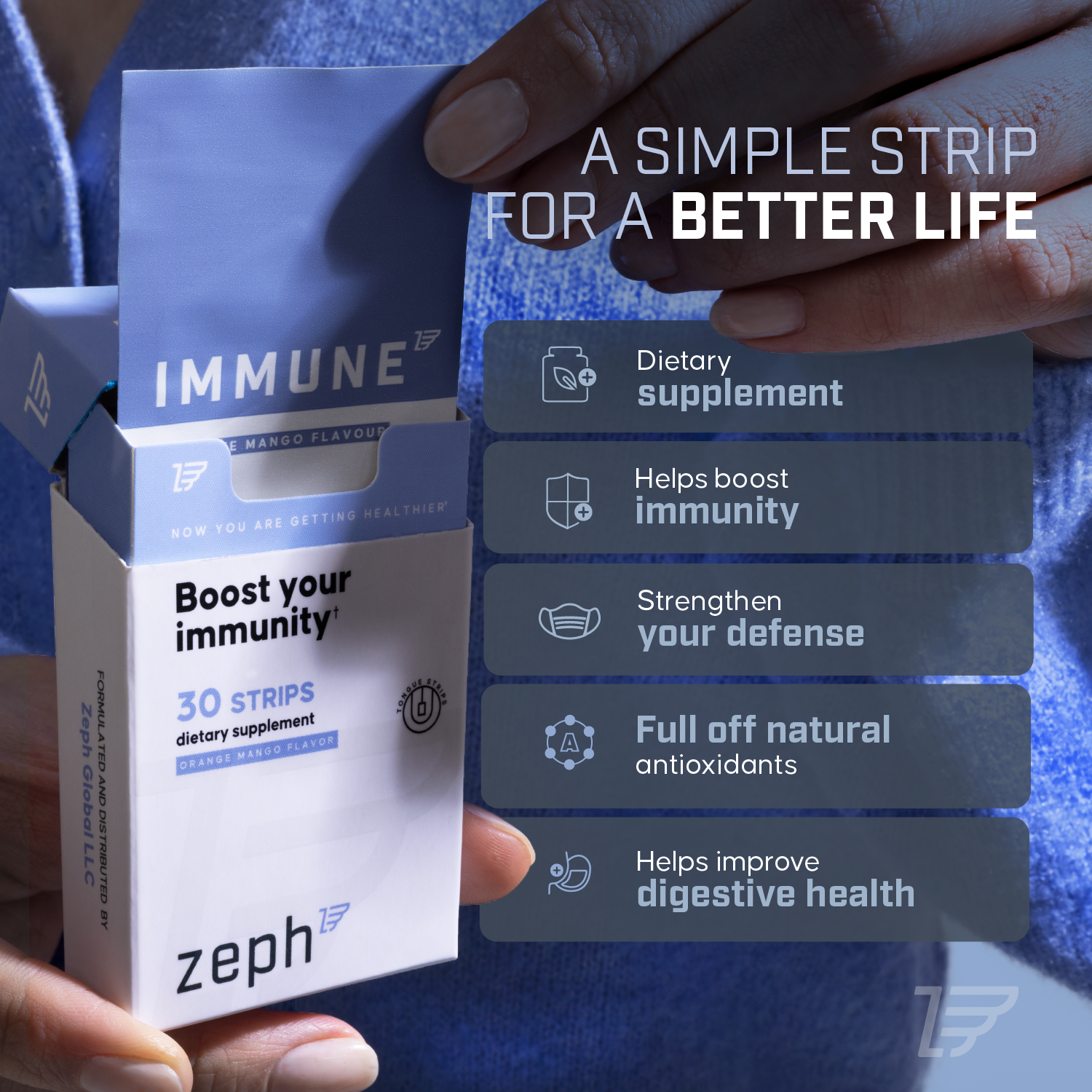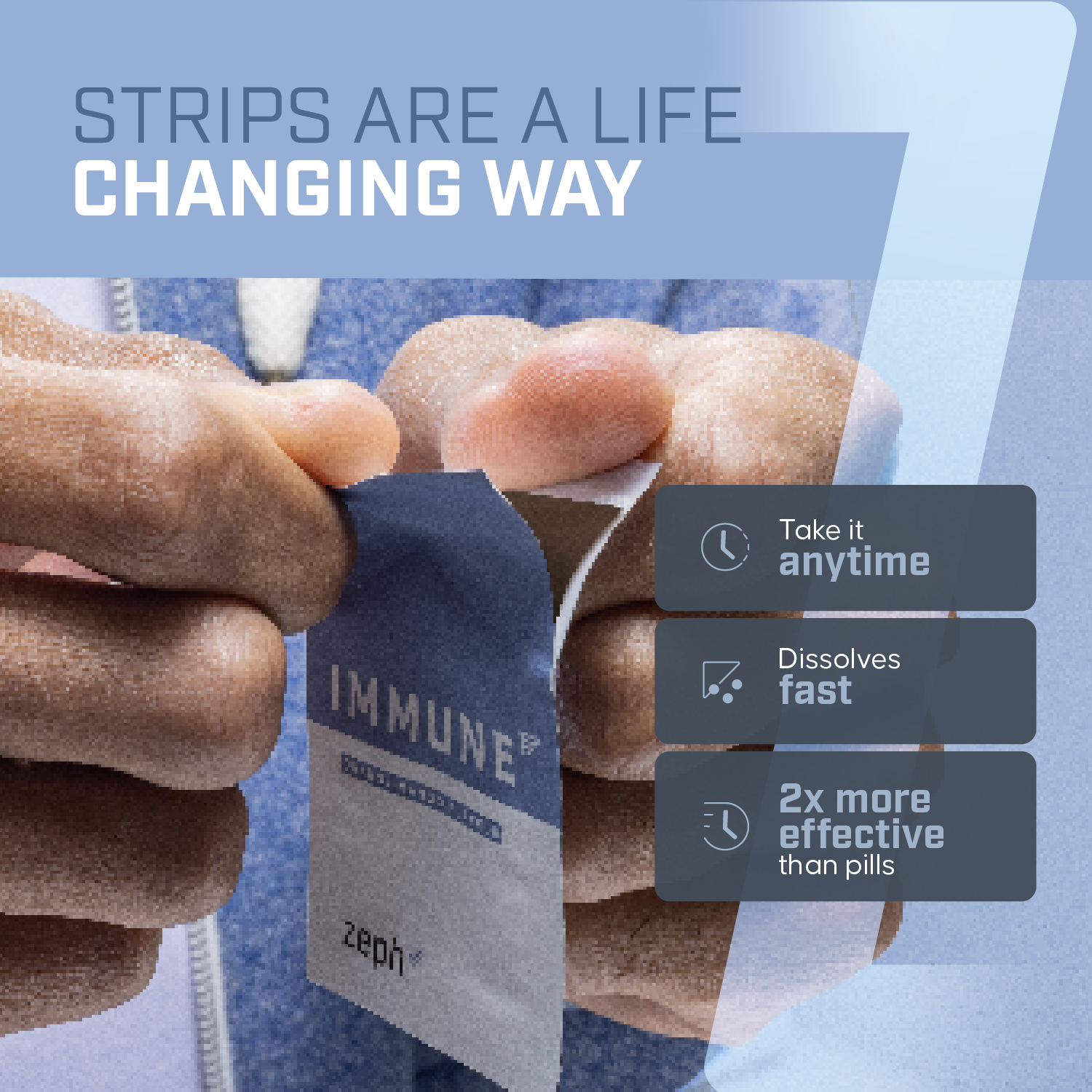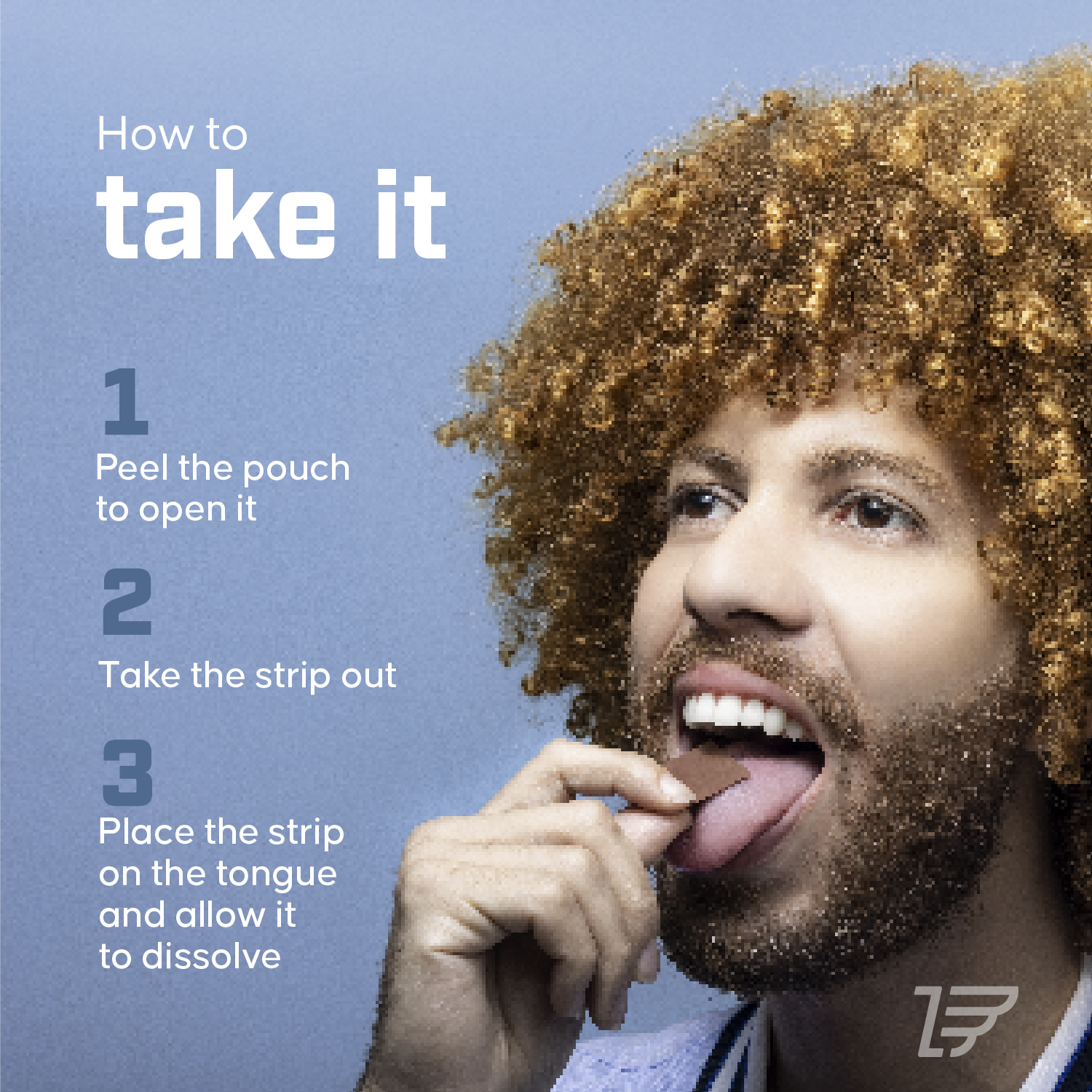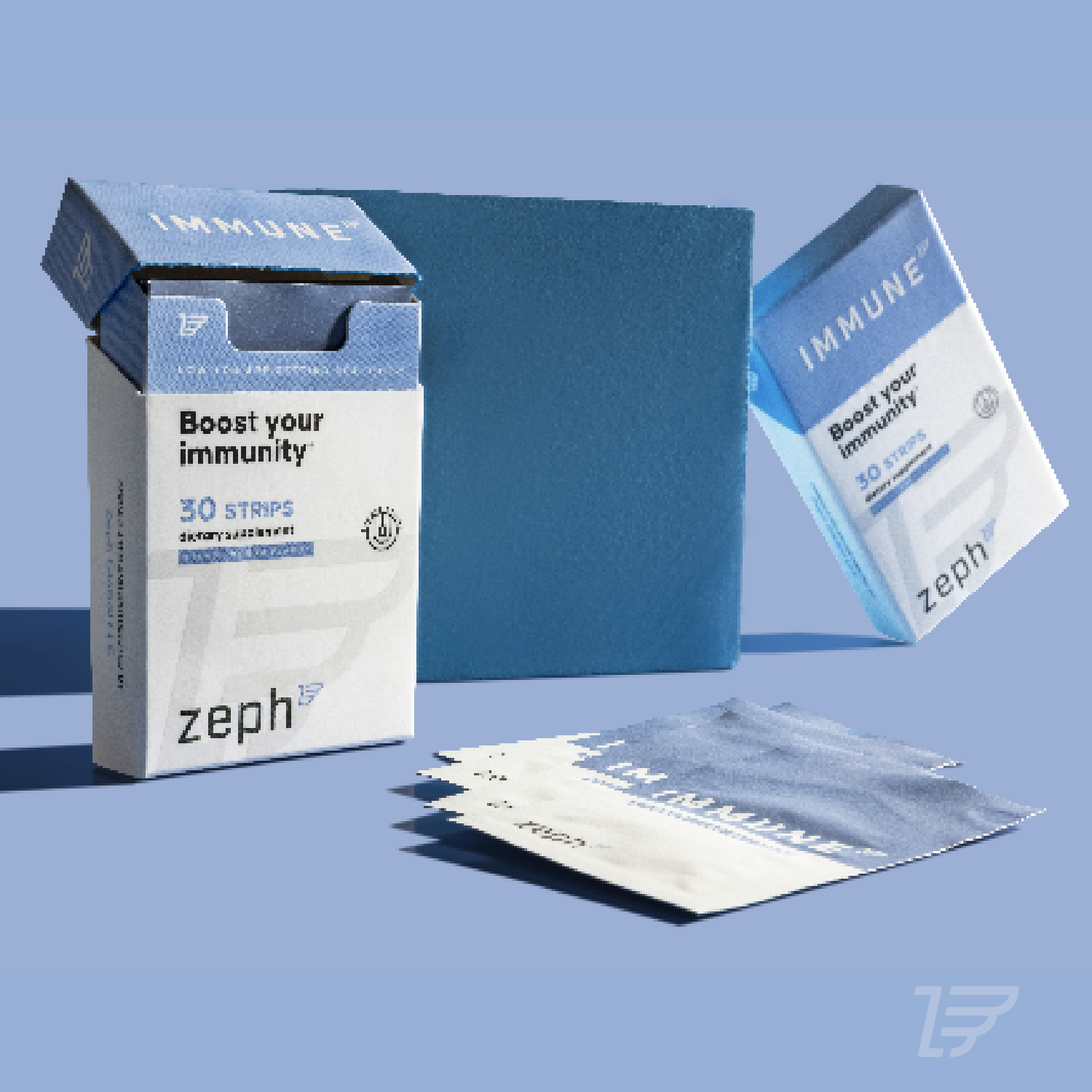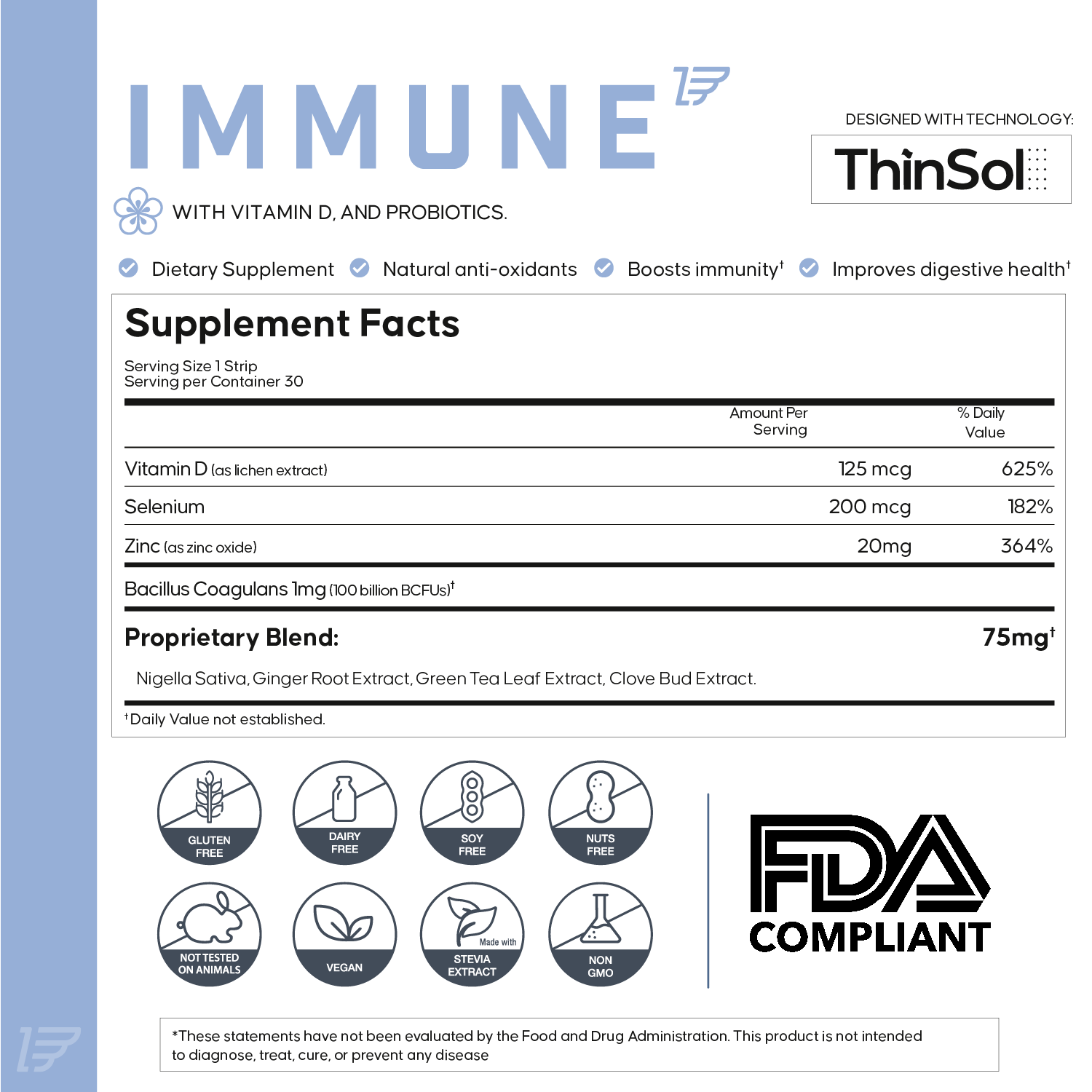 Zeph Immune Strips - 30 un